A. J. Morey: Associate Vice Provost for Cross Disciplinary Studies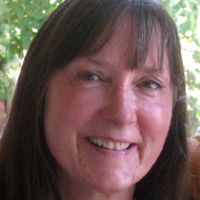 Specialization: 
Literature and Religion, Bible as Literature, 19th- and 20th-century American literature (esp. women writers)
Education: 
M.A. (1977); Ph.D. (1979), University of Southern California, Religion and Ethics
Publications and Research Interests:
Dr. Morey came to JMU in 1999 as Associate Dean for Interdisciplinary Programs in the College of Arts and Letters. She also served as Director of the Writing Program for two years and program head of the IDLS major for three years. In her current appointment in  Cross Disciplinary Studies, she is responsible for curriculum development across JMU colleges, and her office facilitates and supports cross disciplinary Regional and Area Studies minors.
She is the author of  Apples and Ashes: Culture, Metaphor and Morality in the American Dream(Scholars Press, 1982);  Religion and Sexuality in American Literature (Cambridge University Press, 1992);  What Happened to Christopher: An American Family's Story of Shaken Baby Syndrome(Southern Illinois University Press, 1998); and  Picturing Dogs, Seeing Ourselves: Vintage American Photographs (Penn State University Press, 2014). She is also the author of numerous articles, book chapters, book reviews, and manuscript reviews in the area of literature and religion. Morey is President and co-founder of a non-profit organization in the Shenandoah Valley, Breaking Free, that offers equine assisted learning and psychotherapy for veterans and court-ordered or at-risk youth and families. Currently she is working on a writing and photography project that will document equine therapy as it has impacted veterans.
Morey regularly teaches "Women's Literature," "The Bible as Literature," and "Literature and Religion." When she isn't on campus, she is at Breaking Free or riding her quarter horse mare, TopazAnnie, or fussing over her elderly dachshunds, Cobe and Louie.