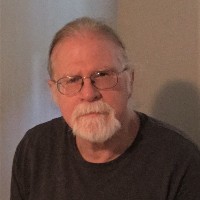 Specialization: 
20th Century American Literature, Baseball Literature, Balkan Literature, Film Studies

Education: 
Ph.D., Lehigh University, 1989
M.A., Lehigh University, 1985
B.A., Roberts Wesleyan College, 1980
Publications and Interests: 
Richard Gaughran's "Trash or Treasure: Images of the Hardscrabble South in Twenty-First Century Film" appears in Rough South, Rural South: Region and Class in Recent Southern Literature. Ed. Jean Cash and Keith Perry, UP of Mississippi, 2016. His "Contrasting Communication Styles in Don DeLillo's The Names" is forthcoming in the Athens Journal of Philology (June, 2016). In March, 2016, he presented "An Orange Dress, an Orange Afro, Orange Juice, and Agent Orange: Notes on Don DeLillo's Favorite Color" at the College English Association conference in Denver, CO.