Ralph Alan Cohen: Professor Emeritus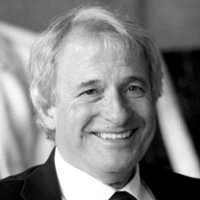 Email: ralphalancohen@gmail.com 

Ralph Alan Cohen is Co-Founder and Director of Mission at the American Shakespeare
Center, Emeritus Professor of English at James Madison University, and is currently
Gonder Professor of Shakespeare at Mary Baldwin College, where he founded the
graduate program in Shakespeare and Performance.

He was project director for the building of the Blackfriars Playhouse and has more than
thirty productions of plays by Shakespeare and his contemporaries, including America's
first professional production of Francis Beaumont's The Knight of the Burning Pestle. He
also directed the first revival of Thomas Middleton's Your Five Gallants and co-edited the
play for Oxford University Press's Collected Works of Thomas Middleton. He is the author of
ShakesFear and How to Cure It: The Complete Handbook for Teaching Shakespeare.

He has twice edited special teaching issues of the Shakespeare Quarterly and has published
articles on teaching Shakespeare as well as on Shakespeare, Jonson, and Elizabethan
staging. He founded the Studies Abroad program at James Madison University, where he
won Virginia's award for outstanding faculty. He has directed four scholar summer
institutes on Shakespeare and staging sponsored by the National Endowment for the
Humanities.

In 2001, he established the Blackfriars Conference, a bi-annual weeklong celebration of
early modern drama in performance. In 2008, he and co-founder Jim Warren won the
Commonwealth Governor's Arts Award for the work of the ASC in spurring the state's
economic development through the arts. In 2009, he was the Theo Crosby Fellow at
Shakespeare's Globe in London. In 2013, Folger Shakespeare Library's named him and
the ASC its Shakespeare Steward Award winner for innovative teaching. In 2014, he was
the first American to be awarded the Globe's Sam Wanamaker award for pioneering
work in Shakespearian theatre. In 2016 Duke University made him the recipient of its
Graduate School Outstanding Alumni Award. He was awarded honorary degrees by St.
Lawrence University and Georgetown University.

In 2020 at the Blackfriars Conference, his colleagues in Shakespeare, both on the page
and on the stage, presented him with a book of essays entitled Shakespeare in the Light:
Essays in Honor Ralph Alan Cohen.

He earned his undergraduate degree at Dartmouth College and his doctorate at Duke
University, where, as an usher in Cameron Indoor Stadium, he paved the way for Coach
Mike Krzyzewski.