Josh Shulruff: Assistant Director
The Assistant Director for Alternative Break Programs (ABP) is responsible for all aspects of ABP; working with student employees and student leaders to provide high quality, meaningful and impactful service-learning experiences around the country, Carribbean and Central and South Americas.
Bio:
Josh grew up outside of Denver, CO and received a BA in Theatre Arts from Brown University in Providence, RI. As an undergraduate, he also spent a semester in the woods of Wyoming and the canyons of Utah with the National Outdoor Leadership School. Prior to coming to JMU, Josh worked as an actor, a research assistant in psychology labs, and most recently as the Chicago Director for Avodah, a year-long service-learning program combining anti-poverty work, communal living, and Jewish and social justice education. Josh and his family enjoy hiking, singing, and the Harrisonburg Farmers' Market.
Community Service-Learning
Office Hours
Mon - Friday: 8:00 am - 5:00 pm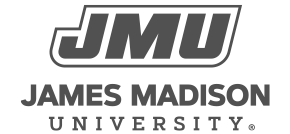 800 South Main Street
Harrisonburg, VA 22807
Contact Us