Dr. Joshua Pulos: Assistant Professor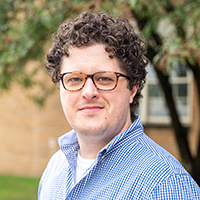 Dr. Joshua Pulos (Curriculum vitae)
Assistant Professor
Education:
Ph.D. Special Education; University of Oklahoma
Ed. Special Education; University of Oklahoma
BFA Drama; University of Oklahoma
Professional Experience:
Board Certified Behavior Analyst (BCBA)
Licensed Behavior Analyst-Virginia (LBA-VA)
Taught students with disabilities (high-incidence) in a high school English classroom, including students with disabilities identified as English language learners.
Worked in central office as an instructional supervisor in special education services supporting teachers of students with low-incidence disabilities in a multitude of areas, including: (a) adapted curriculum and the state alternate assessment, (b) behavior and classroom management, and (c) secondary transition planning.
Research Interests:
Behavior-Analytic Strategies Coupled with Comprehensive Secondary Transition Education
School-Based Behavior Analysis Consultation
Understanding, Identifying, and Implementing Secondary Transition Education Evidence-Based Practices and Evidence-Based, In-School Predictors of Postsecondary Success
Program Involvement:
Adapted Curriculum (K-12) and Other EXED Programs
Behavior Specialist Concentration