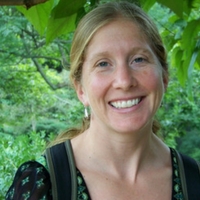 Read the article: Dawn McCusker and Karin Tollefson-Hall make chapbooks for Furious Flower 25th Anniversary
---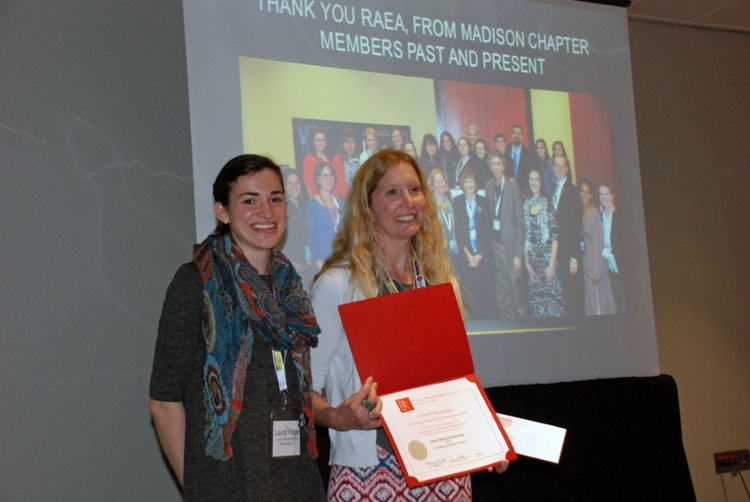 Dr. Tollefson with Laura Page, accepting RAEA 2016 Outstanding Student Chapter of the Year award
EDUCATION
Ph.D. (Art Education), The University of Iowa, Iowa City
M.A. (Art Education), The University of Iowa, Iowa City
B.A. (Art Education), The University of Northern Iowa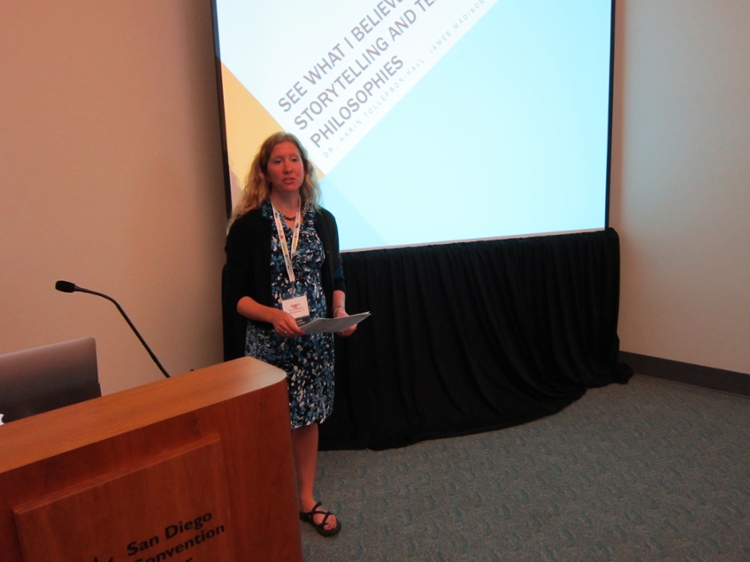 NAEA in San Diego, CA, 2014
Professional Affiliations
Member of the National Art Education Association
Member of the Virginia Art Education Association
Southeast College Arts Association
Areas of Expertise
Tollefson-Hall's teaching and research interests focus on school improvement, educational philosophy, scholarship of teaching and learning, diverse pedagogies, and teaching practice.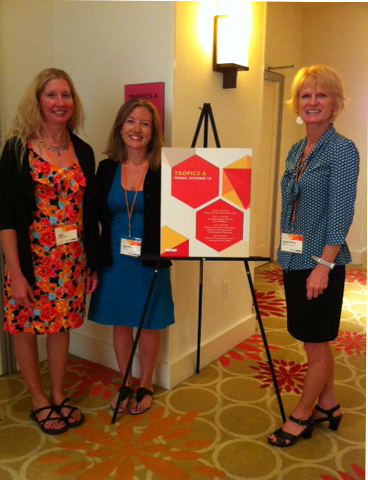 SECAC in Sarasota, FL, 2014
Professional Experience
Tollefson-Hall taught junior and senior high school art and Spanish for five years in several rural and urban schools in the Midwest before completing her graduate degrees at the University of Iowa, where she taught three different art education methods courses and supervised student teachers as a graduate assistant.
Her research has documented art instruction and educational philosophy at various alternative school settings including, homeschooling, Waldorf schools, parochial schools of several denominations and a transcendental meditation school. Other areas of specialization include qualitative research methods and book arts.
Tollefson-Hall was selected to serve as a Madison Research Fellow in 2013. In 2012 Tollefson-Hall received the Virginia Art Education Association Higher Education Art Educator Award. She was a Madison Teaching Fellow from 2011-2013 and was selected to be the JMU Faculty Member in Residence in Salamanca, Spain in the fall of 2013 by the Office of International Programs. Tollefson-Hall supports the Center for Instructional Technology as a technology mentor, and the Center for Faculty Innovation as a qualitative research mentor and by assisting with various programs related to scholarship of teaching and learning.
University and Public Service
Tollefson-Hall is the faculty advisor for the Madison Student Chapter of the National Art Education Association.
In 2012 she became Director of the JMU Summer Art Program, an on-campus art camp providing arts enrichment by certified art teachers for more than 200 children each summer.

For the Art Education Center, Tollefson-Hall directs the Peer Mentor Program and coordinates practicum experiences of secondary art education students at local retirement communities supporting life-long learning and outreach in the arts. Her interest in the Spanish language and international studies has led her to be a co-coordinator of Cultura y Comunidad, a JMU outreach program to connect local teachers working with high populations of Spanish-speaking students with JMU faculty and researchers in the field of Latino Studies. She also currently serves as a member of the CVPA Diversity Committee and the JMU Graduate Council and is a graduate faculty member in the School of Art, Design and Art History.
Scholarship
Recent publications include: "Themes, links and public forums: Developing student art criticism research projects through blogs" published in the Journal of Teaching and Learning with Technology in collaboration with JMU Alumna Alison Newman and Dr. Stephanie Danker from University of Miami Ohio. "Building a teaching community through peer mentoring" published in the Journal of the National Art Education Association, Art Education; and a book chapter on community engagement which is in press "Summer art: A community collaboration" will be forthcoming in the Handbook of Research on the Facilitation of Civic Engagement through Community Art.
Tollefson-Hall is a contributor to the forthcoming text Practice theory: Seeing the power of teacher researchers. (Eds.). M. Buffington & S. Wilson McKay to be published by the National Art Education Association. Journal publications include; Enhancing Teacher Preparation Through Intergenerational-Based Service Learning in the Journal of Art for Life; Speaking from Experience; Advice to Junior Faculty for Navigating the Tenure Track in The Journal of Faculty Development; NAEA Advisories Getting Hiredparts one and two, Results of a Survey of Elementary Art Instruction in the United States in Trends, and Digital Storytelling: Combining Art, Literacy and Technology in the Classroom.

She has presented more than twenty juried sessions at state, regional and national level art education conferences.