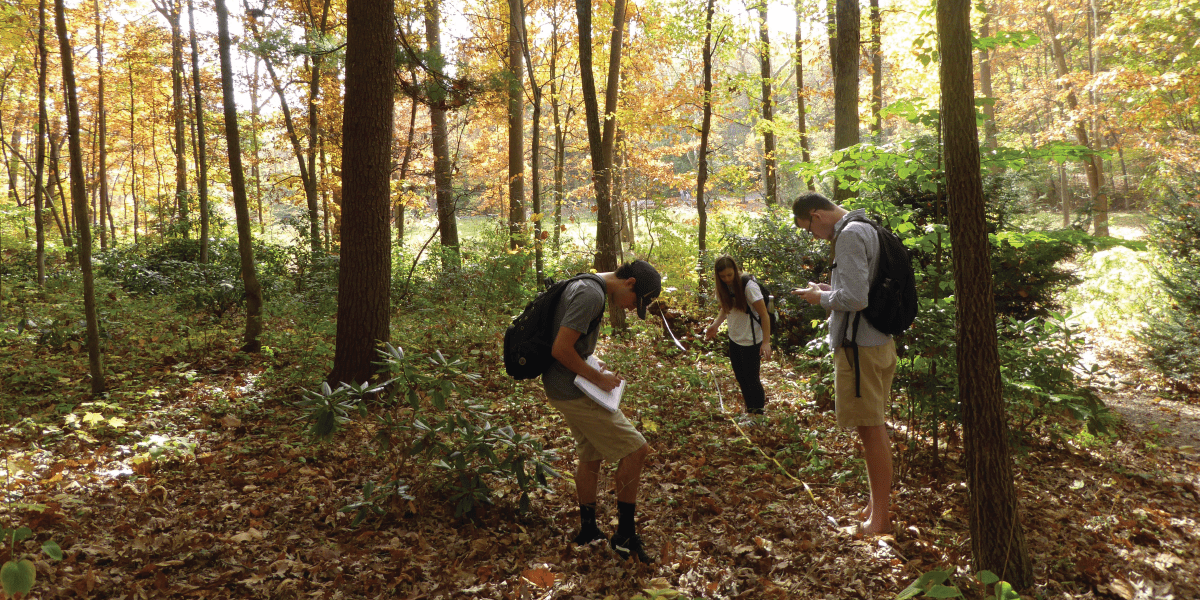 JMU Classes:
As JMU's 125 acre living botanical laboratory, we welcome JMU faculty to hold curriculum based outdoor classes, research activities, and lectures on the arboretum grounds. Please communicate your desired use or reserve a facility space by filling out our JMU Class Use Form. Reserving a space allows the arboretum to facilitate the best-use of the grounds and buildings.
JMU Event Reservations:
JMU organizations planning a 5K run/walk, greek-related, or other event may reserve the Arboretum's grounds for $50 plus any additional setup fees. Decorations containing glitter, confetti, or unnatural materials that may blow into garden beds are prohibited.
Available Spaces:
Frances Plecker Education Center
In December, January, and February, the Frances Plecker Education Center building may be scheduled for use during business hours by JMU Departments and Orgs for $50 plus any additional setup fees. 
Ernst Tree Terrace
The Ernst Tree Terrace may be reserved for JMU Dept and Org events for $50 plus any additional setup fees.
The Pavilion
The pavilion may be used by JMU organizations free of charge for a 2 hour block.