Arboretum Literacy Programs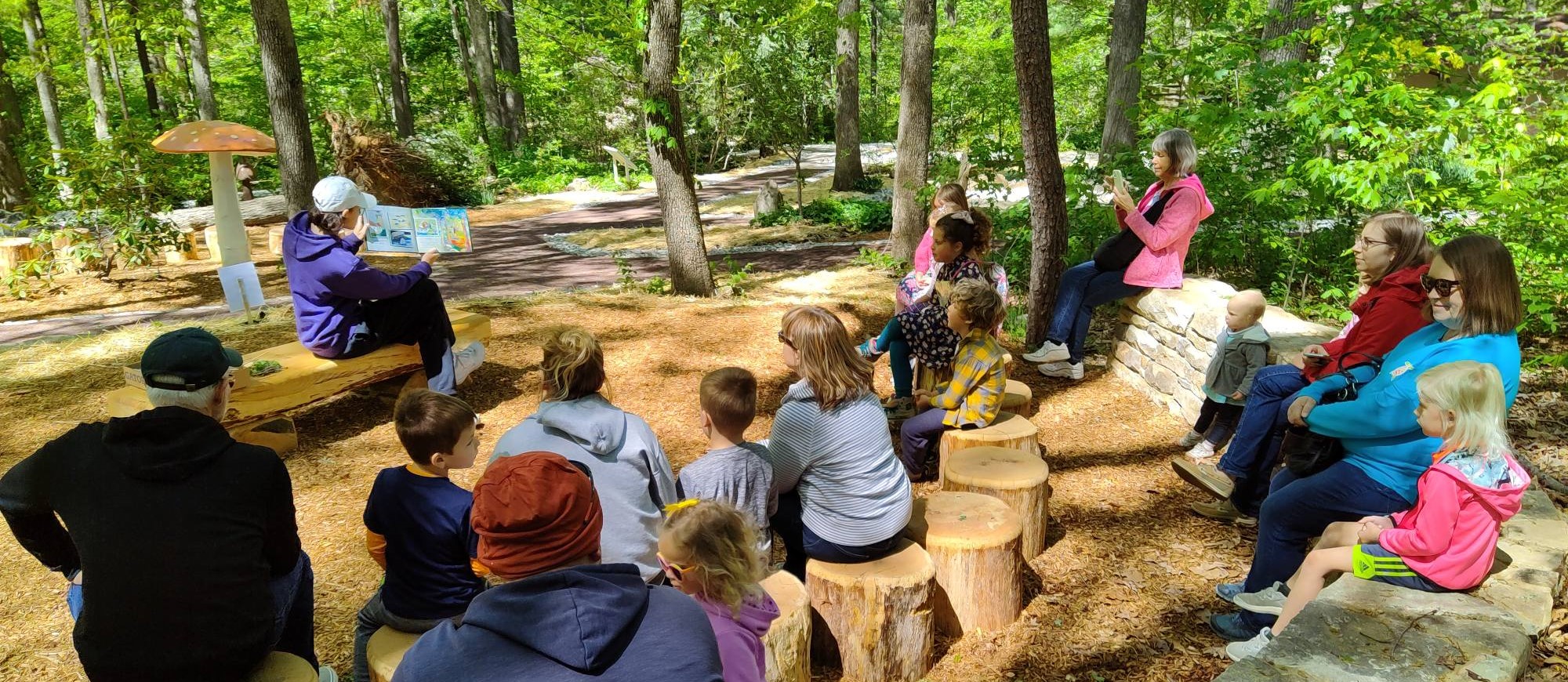 Storytime in the Understory
Monday, October 2nd 
Monday, October 16th 

10:00-10:45AM
Bring a blanket if you like and come enjoy nature-themed reading. We will meet in the At Home in the Woods Family Garden in the Storytime area! In inclement weather, we will meet inside the Frances Plecker Education Center.
Pre-School - Elementary suggested
Nature Study
Led by Education Coordinator Katie Rankin
MONDAY(S) 3:30-4:00pm
Oct 2nd, 16th and 30th
Nov 13th and 27th | Dec 11th
We'll meet at the family garden for a short nature walk to find one of our native plants! We will make careful observations, learn some facts and lore, and do a little relaxed sketching. Bring a notebook or paper and some colored pencils. Rain or Shine; meet in the Pavilion
15th Annual Harvest Fest
Saturday, October 28th | 11am-2pm
Join us for our annual Harvest Fest, a fun fall festival the whole family will enjoy.
¡Acompáñenos en nuestra Fiesta de la Cosecha anual, un diverting
festival de otoño que disfrutará toda la familia!
Games| Storytime| Activities| Crafts
JUEGOS | HORA DE CUENTOS | ACTIVIDADES | ARTESANÍAS
Hunters of the Night- A Look at Virginia's Owls
Led by Rich Wood of The Augusta Bird Club
November 3rd | 6PM
Join us for a night of owls! We'll learn about the common species that inhabit Virginia, discover their calls and look at the special adaptations these birds have to make them efficient predators after dark! We'll then venture outdoors to try and hear/see one of the owls that may live in the Arboretum. Wear comfortable walking shoes and bring a flashlight.
Pre-School - Elementary
Explore the Arboretum with themed activities! This program is FREE. Backpacks are located in the lobby of the Frances Plecker Education Center, Monday - Friday (8 AM - 5 PM)
How it Works
1. Sign out a backpack of your choice:
- Reptiles & Amphibians
- Flowers
- Exploring Trees
- Forest Mammals
- Butterflies
- Insects
- Macroinvertebrate Study
2. Leave a driver's license with us, to be picked up after the backpack is returned.
3. Enjoy the backpack's activities and adventure onward!