Adult Programs at the Arboretum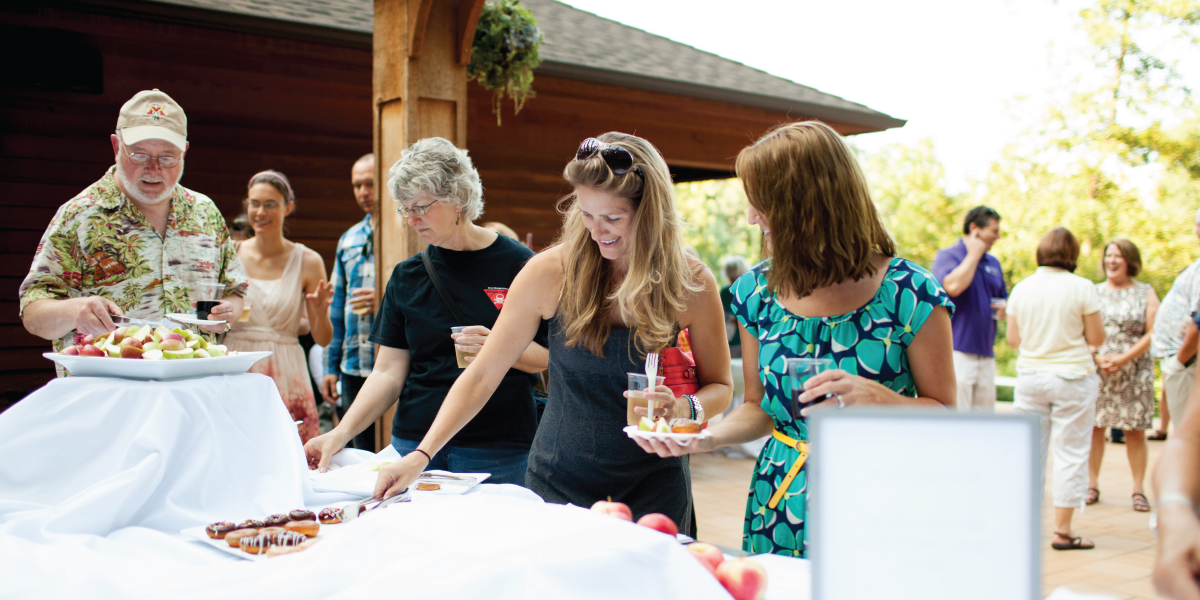 Sound Bathing in the Arboretum
with Connie Magee
Tuesday, April 19 | 3 PM - 4:30 PM
$25 
Register Here: Sound Bathing in the Arboretum
Brought to you by Madison Meditates, enjoy a Sound Bathing experience in the EJC Arboretum the week of Earth Day! Using gongs, crystal and Tibetan bowls, voice, drums, shakers, and chimes, Connie Magee will take you on a sound journey that will relax and de-stress you and bring your whole being back into a state of harmony on all levels; physical, mental, emotional and spiritual. Connie Magee is a multi-modality massage therapist, medicine woman, Yoga Instructor, and meditation teacher.
Please bring your own yoga mat and a small blanket or jacket.
Wildflower Walks - A "Veri Peri" Wildflower Walk 
Wednesdays, April 6, 13, & 20 | 10:30 AM - 11:30 AM
Free
Register Here: Wildflower Walks Registration
Take an educational stroll with Arboretum Director, Jan Sievers Mahon, during this most exciting and beautiful time of year. Learn about spring ephemerals and where to find them in the Arboretum! This year, our Wildflower Walk theme acknowledges the PANTONE color of the year "Very Peri". During our walk we will celebrate our recognition of flowers that are periwinkle in color, such as woodland phlox, as we discover other April blooming wildflowers inside the arboretum. Join us and see what "very peri" species you may observe!
Pollinator-Friendly Garden Workshop
Thursday, April 28 | 11:30 AM - 12:30 PM
FREE
Register Here: Pollinator Friendly Garden Registration
Bring a brown bag lunch and learn how to make your garden more pollinator-friendly! Enjoy recommendations and tips from Josie Showalter and Mike Hott as they explain specific pollinator plants, best methods for growing, and a little about bees and other pollinator species! Then, jump over to shop our Spring Celebration Plant Sale and see what pollinator-friendly plants you may be able to take home. All participants will receive a 10% off coupon for the plant sale! Registration required.
Shade Gardens Workshop
with Jerry Jellets, Extension Master Gardener
May 11 | 11:30 AM - 12:30 PM
FREE
Register Here: Shade Gardens Workshop
Bring a brown bag lunch and take a power point presentation journey through gardens to find the shade plants that work best in our area. We will be exploring what plants will add color and depth to your shade garden. We will look at shade plants that take varying amounts of shade and still add color, interest, and beauty to your garden. If weather conditions permit, we take a short stroll through JMU arboretum to view plants that do well in shade. We hope you will be able to join us in this trip into the world of shade gardens.
Breads and Spreads
A Fresh Spin on our Traditional Wine and Cheese Event
Thursday, May 19 | 5:30 PM - 7:30 PM
Register Here: Breads and Spreads
Join us for a fresh spin on our traditional wine and cheese event, Breads and Spreads! This year's event was inspired by a local baker and farmer who use traditional and organic methods to create their products.

Mill Song Bakery stone-mills their own flour, and sources their grains from the Chesapeake Bay watershed to create their amazing breads. St. Isidore Homestead and Permaculture participates in CSA (Community Supported Agriculture) and "beyond organic" produce farming. Millsong Bakery's, Nico Melas, and St. Isidore's, Pedro Aponte, will be sharing their knowledge, farming techniques, and craft as our event guest speakers.

While enjoying the "breads and spreads" chat with Sustainability Coordinator for Aramark, Ben Rosenberger, about JMU's efforts to source local products and how staff worked alongside Nico and Pedro to create an amazing "spread" for our event attendees to enjoy! Non-alcoholic beverages and local wine and beer will be available at our event cash bar.

Registration is required. Meet on the Ernst Tree Terrace.
Registration $25: Includes 1 drink ticket and "breads and spreads"
Sounds of Spring - Birdsong
A Forest Soundscapes Program 
Wednesday, May 25 | 11:30 AM - 12:30 PM
FREE
Register Here: Sounds of Spring Registration
Experience the Forest Soundscape! Bring your lunch and enjoy a brief presentation led by Rich Wood on birds and birdsong. Then, go out and explore what birds are present in May in the Edith J. Carrier Arboretum. We will then head outside to discover some of the feathered songsters that call the Edith J. Carrier Arboretum home!
Brown Bag Lunch: Composting Your Way
Wednesday, June 29 | 11:30 AM - 12:30 PM
FREE
Register Here: Composting Your Way Registration
No matter your living arrangements, you too can compost and experience the joy of giving back to the earth!

Join passionate composters from the Headwaters Chapter of the Virginia Master Naturalists in discovering some of the magic of composting and finding a way of composting that works for you.

Art Fovargue and Adrie Voors started the Harrisonburg Downtown Community Compost Drop-off program six years ago to make composting accessible to all area residents. They get a thrill out of sharing about all things composting, especially about all the good things embodied in this simple act and about how the community drop-off works.

Chris Bowlen and Dave Forrer are ardent and active protectors of our natural resources. They have acquired extensive home composting experience using a variety of methods and can't wait to share them with you including navigating the spectrum of backyard bin options and vermiculture.

We're excited for this opportunity to help you find your way to happy composting!
ANNUAL GENERAL EVENTS
February
Frances Litten Botanical Lecture & Invitiational Reception
Birding Workshop

March
Workshop and/or Wine & Cheese

April
Rise Good Friday & Easter Sunday Services
Guided Bird Walks
Guided Wildflower Walks
Spring Celebration Plant Sale

May
Guided Wildflower Walks
Wine & Cheese on the Ernst Tree Terrace



June - August
Summer Brown Bag Lunch Lecture Series

September
Wine & Cheese on the Ernst Tree Terrace
Fall Plant & Bulb Sale
Monarch Tagging Workshop

October
Remarkable Trees Field Trip

November
Workshop

December
Festive Greens Workshop
April - October | Private Greenhouse Shopping by Appointment
$50 Minimum purchase required, call (540)-568-3194 to schedule
Edith J. Carrier Arboretum
780 University Blvd, MSC 3705
Harrisonburg, Virginia 22807
(540)-568-3194 | ejcarboretum@jmu.edu 
Grounds | Free to the public | Dawn to dusk | 365 days a year
Frances Plecker Education Center | Monday - Friday | 8 AM - 4 PM