Edith J. Carrier Arboretum: Children's Programs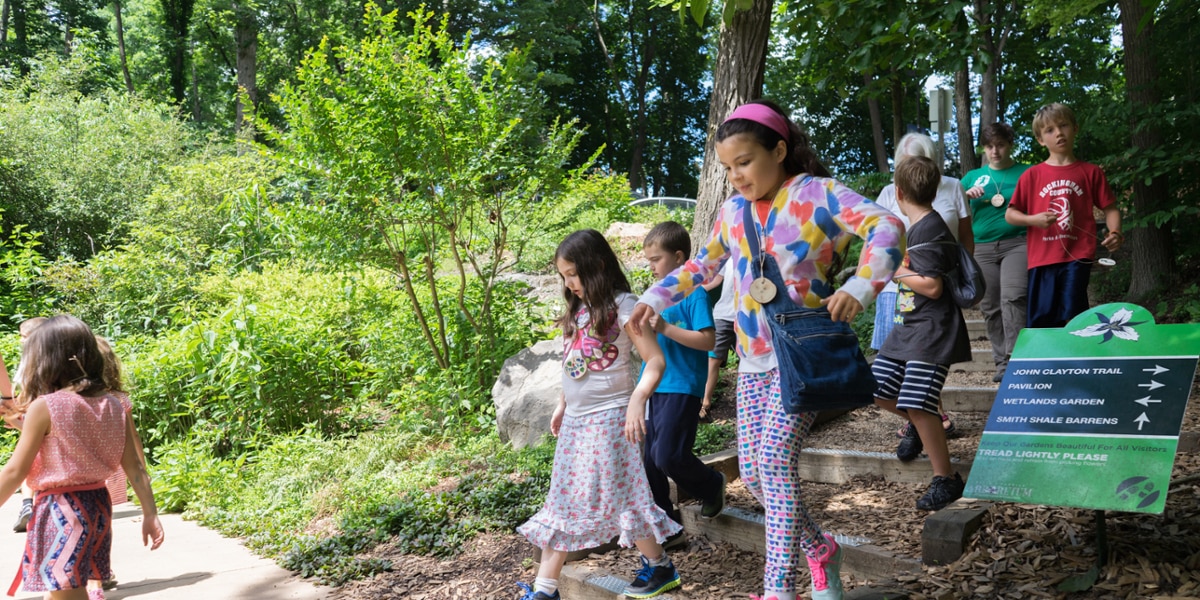 Upcoming Events
Storytime in the Understory
Monday, Oct 25 | 11 AM - 12 PM
Free, No Registration Required
Pre-School - Elementary suggested
Join us for a lovely fall morning Storytime in the Arboretum! Bring a blanket, and snuggle up to hear a nature-themed reading!
Fairy Houses & Gnome Homes
Monday, Nov 1 | 11 AM - 12 PM
Free, no registration required
Pre-School - Elementary suggested
The Edith J. Carrier Arboretum invites parents and children to come hear an enchanting story about fairies and build your very own fairy house or gnome home out of natural materials found in the woods
Meet us at the Jurney Stage Garden, this event moves indoors to the Frances Plecker Education Center if it rains. Fairy houses are built outside in the children's garden so dress for the weather!
The Backpack Program
Pre-School - Elementary
Explore the Arboretum with themed activities! This program is FREE. Backpacks are located in the lobby of the Frances Plecker Education Center, Monday - Friday (8 AM - 5 PM)
How it Works
1. Sign out a backpack of your choice:
- Reptiles & Amphibians
- Flowers
- Exploring Trees
- Forest Mammals
- Butterflies
- Insects
- Macroinvertebrate Study
2. Leave a driver's license with us, to be picked up after the backpack is returned.
3. Enjoy the backpack's activities and adventure onward!
Edith J. Carrier Arboretum
780 University Blvd, MSC 3705
Harrisonburg, Virginia 22807
(540)-568-3194 | ejcarboretum@jmu.edu 
Grounds | Free to the public | Dawn to dusk | 365 days a year
Frances Plecker Education Center | Monday - Friday | 8 AM - 4 PM