May 1, 2019
A student may only earn two different baccalaureate degrees through concurrent or consecutive enrollment at James Madison University. The following requirements must be met to earn a second degree:
Earn a minimum of 150 credit hours, including a minimum of 60 hours at JMU.
Meet all degree and university graduation requirements for both degree programs.
Meet all prerequisite and course requirements in two different major fields.
Students who hold a baccalaureate degree from another institution may not earn a second baccalaureate degree at James Madison University.
JMU alumni who wish to obtain a second major need to contact JMU Outreach and Engagement.
Academic Student Services
Sheldon Hall
MSC 7506
71 Alumnae Drive
Room 112
Harrisonburg, Virginia 22807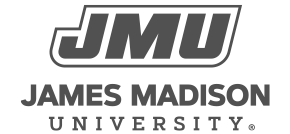 800 South Main Street
Harrisonburg, VA 22807
Contact Us