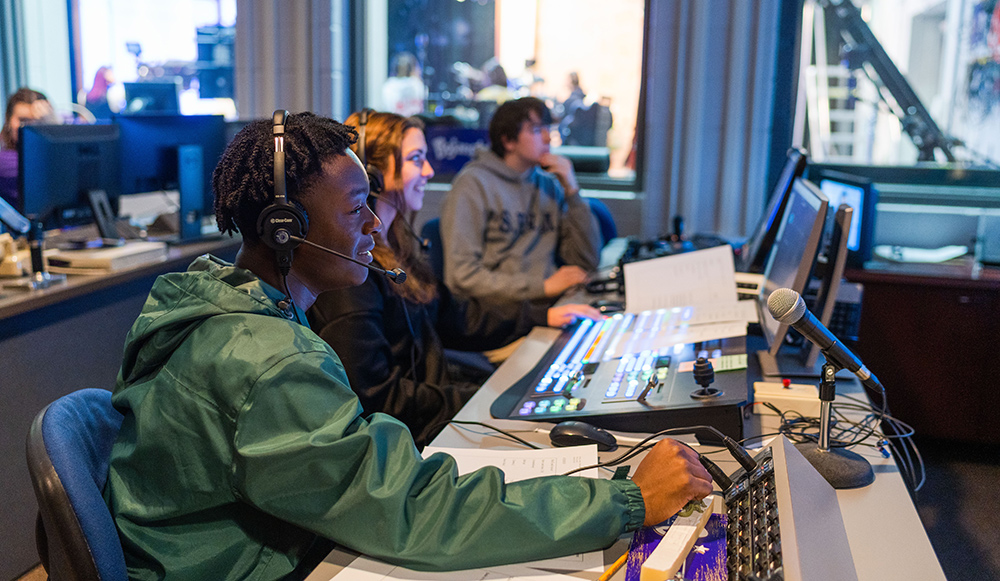 From print journalism and corporate communication to computer software and digital video, we have something that is sure to pique your interest.
Knowledge and skills happily collide
Our communications programs touch nearly every corner of this broad, fast-paced academic arena. We present our curriculum with a firm grasp of what goes on in the real world because we understand something with great clarity — knowledge and skills are so much more valuable to our students when they can be applied again and again. That's part of the reason our graduates consistently find themselves so employable.
---
Highlights