Women for Madison News & Events
Join the Amethyst Circle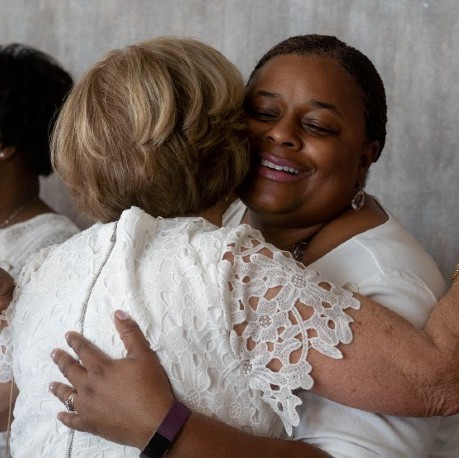 On May 22, Women for Madison announced its founding of the Amethyst Circle, a first-of-its-kind giving circle at JMU. Goal: $1 million for scholarships and female-focused philanthropic programming. 
Summit 2021
May 21-22, Women Who Amaze 2021 Summit: A weekend of strengthening friendships, growing your JMU alumnae network and rediscovering your love for all things JMU. Find out more.
Staying Connected
Our "Mental Wellness: Coping with COVID-19" webinar on Feb. 18, 2021 features JMU alumni, mental health experts and a current JMU student discussing healthy practices for responding to today's challenging circumstances.
JMU Women Power Up
Beth McConnell Bliss ('84) on the importance of engaging and investing in JMU's mission: "I want women to step forward now to become a significant philanthropic force for JMU into the future."
Battling the Pandemic
Donor Clair Blacketer ('10) leads an international charge to bring reliable data to COVID-19 researchers.
Supporting Our Students
Women for Madison learned to set souls on fire from Slay Like a Mother author Katherine Wintsch ('99) at a Richmond rally hosted by Lauralee Allen ('07) and Allison Purcell ('95). The event raised $3,600 for JMU student scholarships.
More Stories
Women for Madison has been an active organization at JMU since 2013. See stories from the past in our online News Archive. For the most up-to-the-minute news and information, please connect with us on social media.