Women For Madison
Women for Madison learn to slay like a mother and set souls on fire
---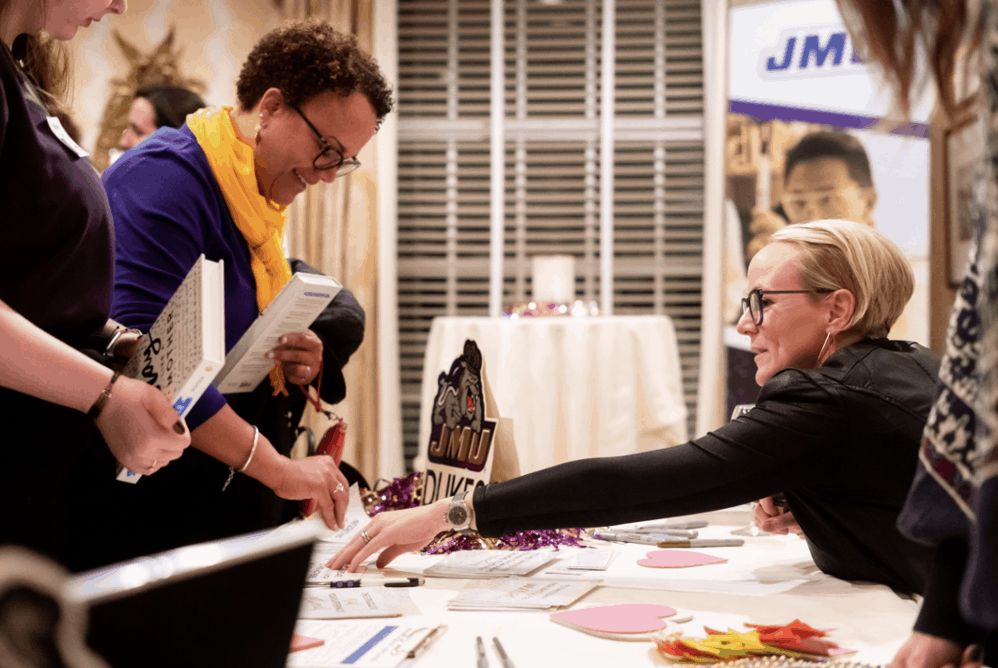 SUMMARY: Katherine Wintsch ('99), author of the popular book Slay Like a Mother, headlined our Richmond rally and helped raise more than $3,600 in scholarship funding for students.
---
Katherine Wintsch ('99), author of the popular book Slay Like a Mother, headlined Women for Madison's Richmond rally and instructed alumni and friends to "slay the mean voice in your head. Staying silent will kill you from the inside out."
Lauralee Allen ('07) and Allison Purcell ('95) hosted the rally at the Country Club of Virginia in Westhampton, Virginia. Remarks by scholarship recipient and Honors College graduate Mary Margaret Hawkins ('18) also helped raise more than $3,600 in new scholarship funding for students.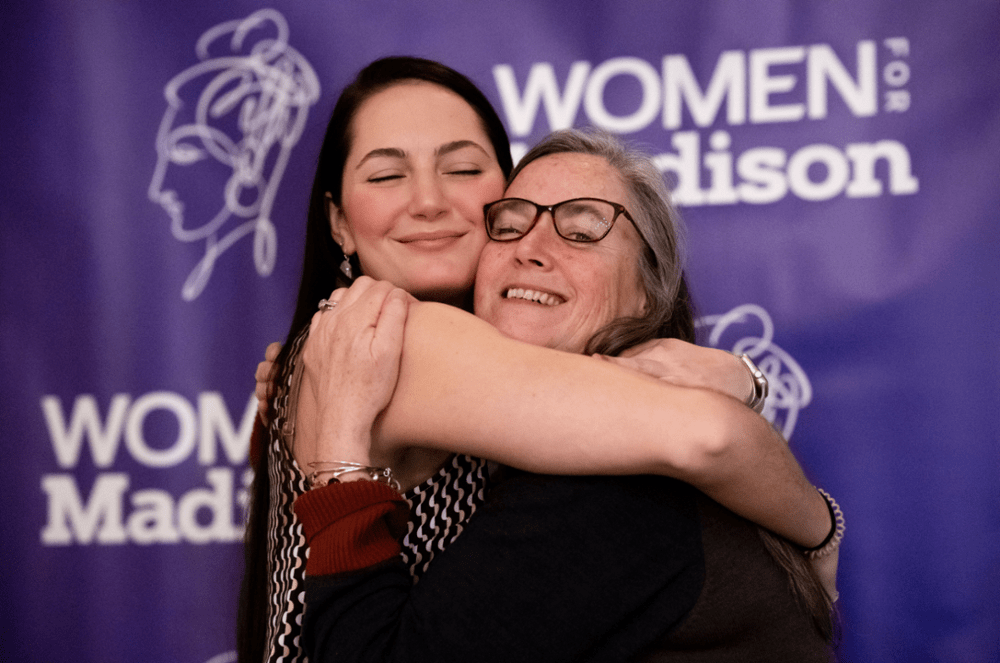 "The words we use about ourselves are extreme," Wintsch told the 116 women who gathered for the February event. "If you start to pay attention to the negative voice in your head, you can realize how extreme it is.
"Slay the dragon of self-doubt that says you'll never be good enough, or it'll eat you alive," Wintsch said. "You suffer at your own hand. Nobody can make you feel bad about yourself without your permission. You're the only one who can hear your dragon, so only you can stop it. Stop beating yourself up."
Women embraced Wintsch's message, calling the rally "stimulating" and an opportunity for women to "come together under the JMU umbrella and to talk about real issues that are making an impact on our lives." They described the conversations as "very raw and real," "refreshing and very therapeutic" and "thought-provoking," and called Wintsch "delightful, brilliant, engaging, funny" and "relevant to all women."
"I loved Katherine's message for working moms and women of all ages and stages, her connection to JMU and the connection to women supporting future Madison students," one attendee shared.
Hawkins, now a University of Richmond School of Law student, drove home the ongoing importance of providing scholarships to JMU students. "Scholarships encourage students to pursue what sets their souls on fire," she said.
The scholarship that set Hawkins' soul on fire provided a study-abroad experience. "Little did I know that this one-week trip to the Dominican Republic would alter the course of my academic career at JMU and possibly my entire life," she said. "That trip made me realize how much more was out there for me than I had ever truly understood."
"Without scholarships," said Hawkins, "I would not have finished my senior honors thesis. I would not have graduated from JMU or the Honors College with the distinctions that I did—​or at all​, to be candid. I would not have been offered a Fulbright Award. I would not be in a top-tier law school on a scholarship. Frankly, I would not be the woman I am today if it were not for the support of the transformative scholarships and experiences with which I was blessed and the folks who made those possible. Thank you."
Hawkins' story prompted women at the rally to support student scholarships. "Hearing Mary Margaret's story reinforces that my investment in JMU matters," a donor reported. So does "hearing how we are able to offer significantly fewer scholarships compared to other state schools." 
Anyone who makes an annual gift to JMU and identifies as female is a Woman for Madison. More information is available online at the Women for Madison website.
By Pam Brock and Caitlyn Read ('10, '18M)