News
A well-timed event for a timeless cause
The Women for Madison 2023 Women Who Amaze Summit in photos
---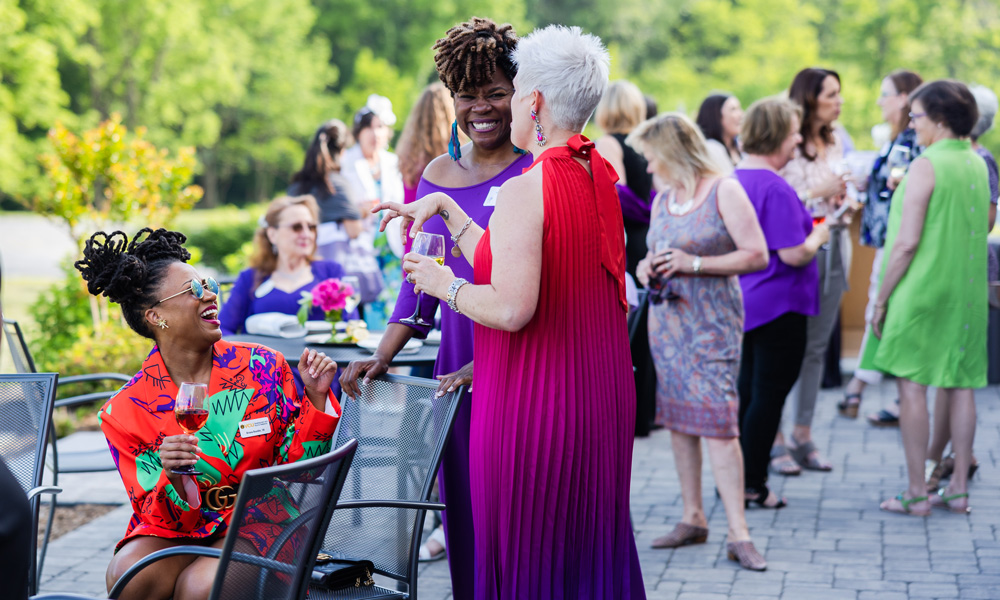 Women gathered at JMU for a weekend of refreshment, refreshing candor from bold female alumni and a celebration of the bold initiatives of Women for Madison's 10-year history of philanthropy.
On Friday and Saturday, May 19-20, those who attended the 2023 Women Who Amaze Summit — more than 180 in all — enjoyed heartfelt keynote addresses, a sweet surprise for one local JMU enthusiast and philanthropist, career and life advice from other women who've "been there," and time together to meet each other and get reacquainted with JMU thanks to a rousing update from President Jonathan R. Alger.
---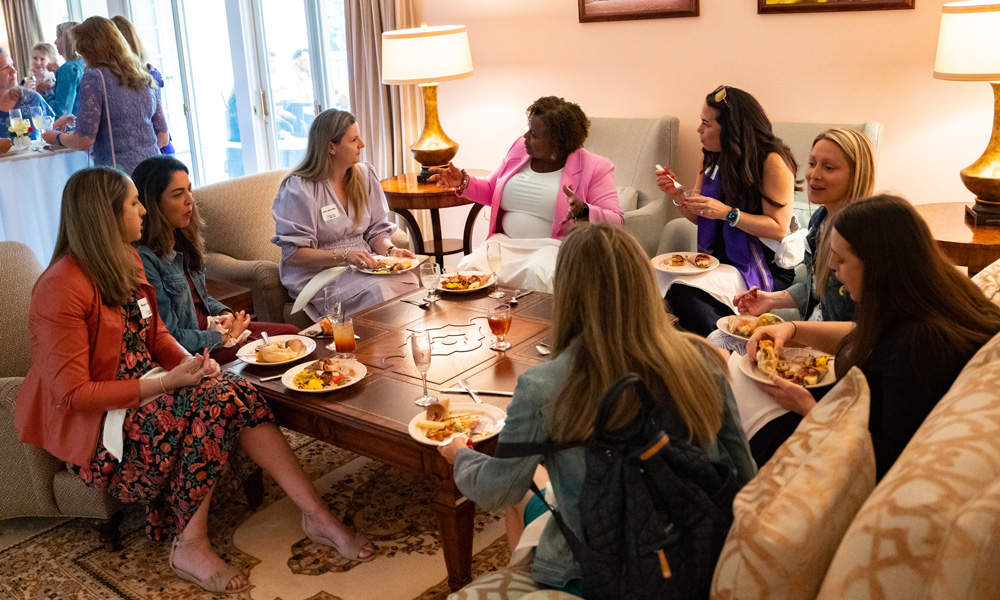 The First Lady's brunch at the presidential residence Oakview on Friday was jam-packed with JMU women from all walks who came together to meet, greet and eat.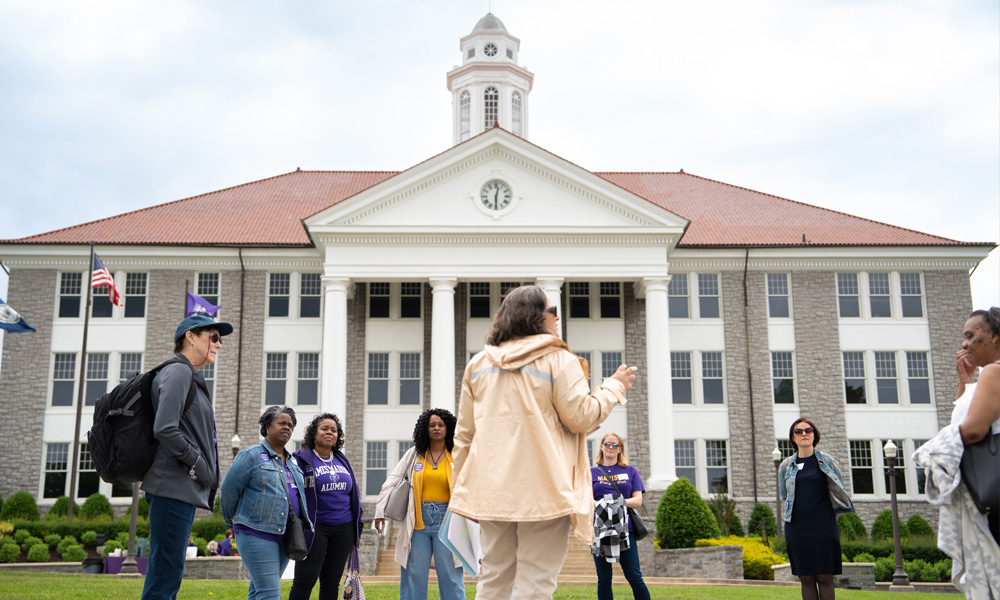 Friday afternoon's Hidden History tours shed light on JMU's forgotten and overlooked places and people. One detail guests learned was how female graduates of the school used peer-to-peer fundraising to help fund the construction of Alumnae Hall in the early 20th century.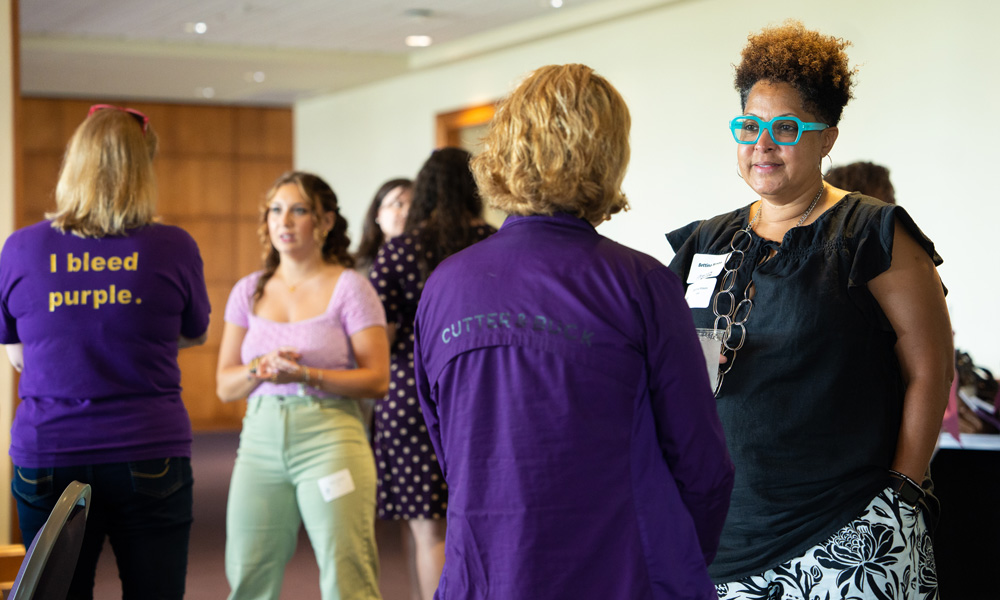 The Madison Mingle networking event in Wilson Hall's Hall of Presidents proved popular among women who wanted to expand their professional or personal circles.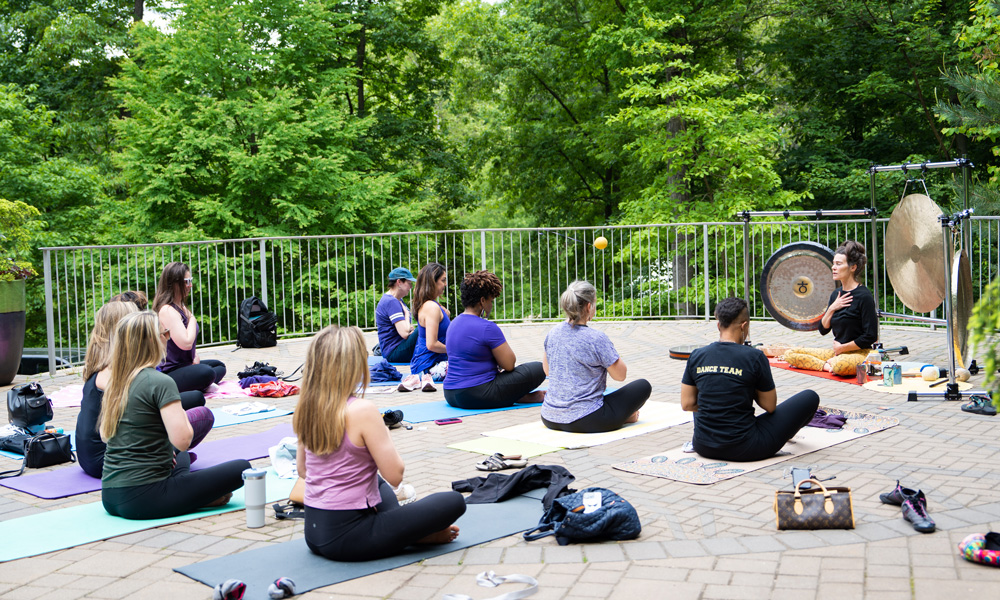 Some Summit attendees signed up for sound bathing — an "etheric journey" — in the beautiful Edith J. Carrier Arboretum with sound healer and yoga and meditation teacher Connie Magee.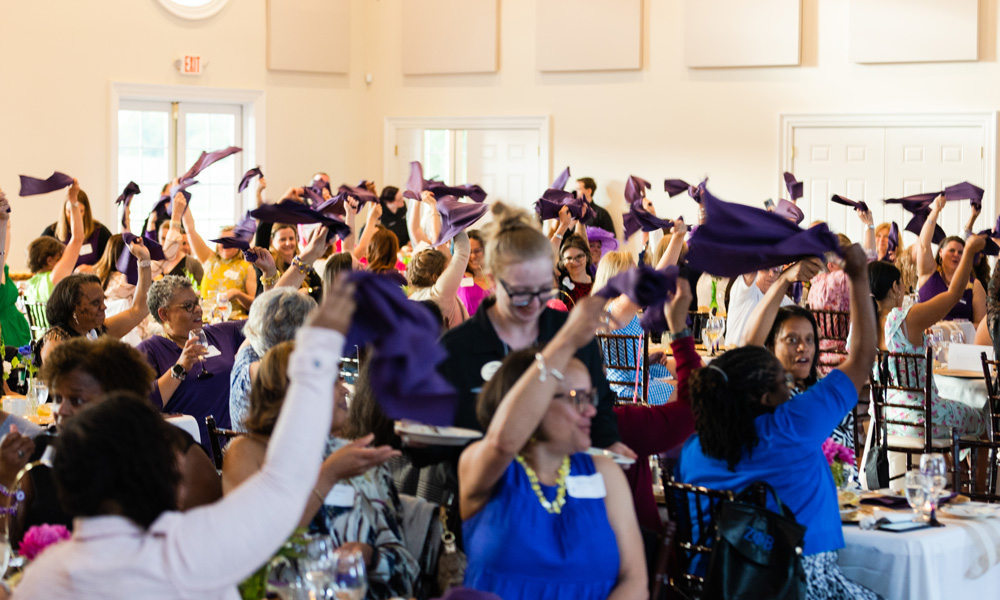 Later on Friday, the One Ama-ZING! Evening celebration at Brix & Columns Vineyard saw women showcasing their "zing" with color and finery, and raising a cheer to Women for Madison's tenth anniversary of Celebrating Women, Supporting Students and Sustaining JMU.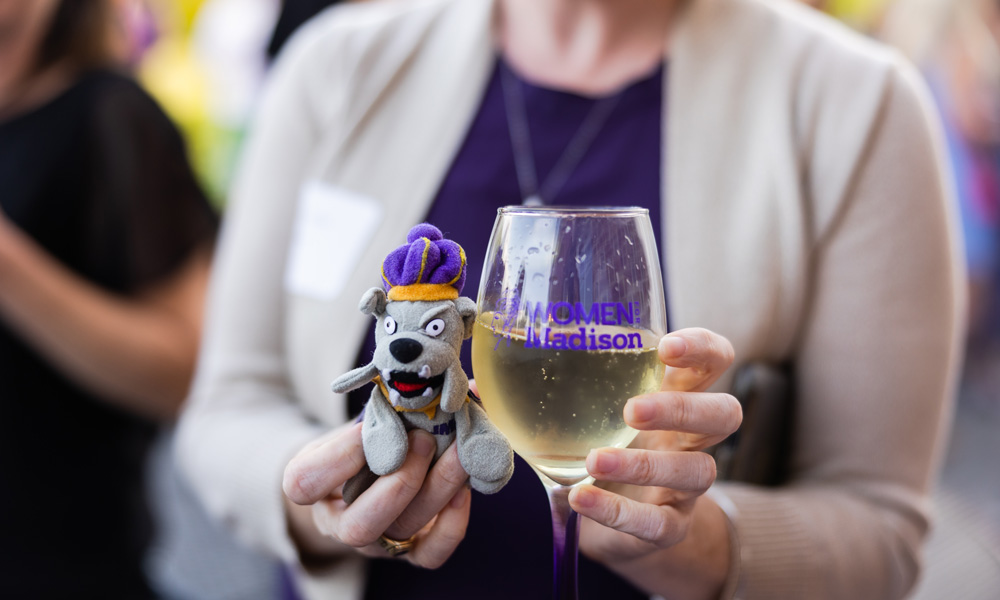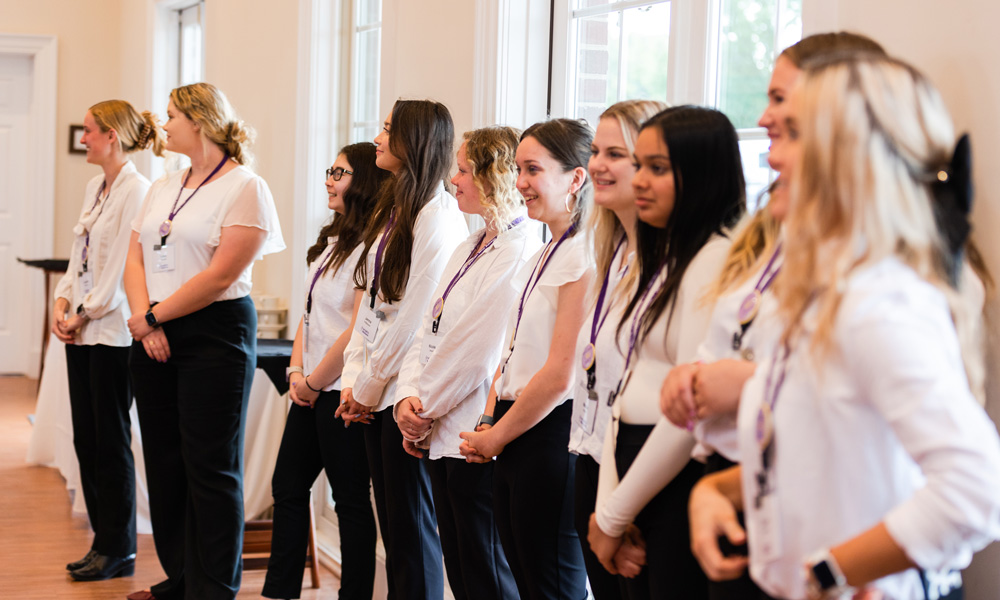 Throughout the weekend, Women for Madison staff were cheerfully and capably assisted by a dozen or so students from the Hart School of Hospitality, Sport and Recreation Management.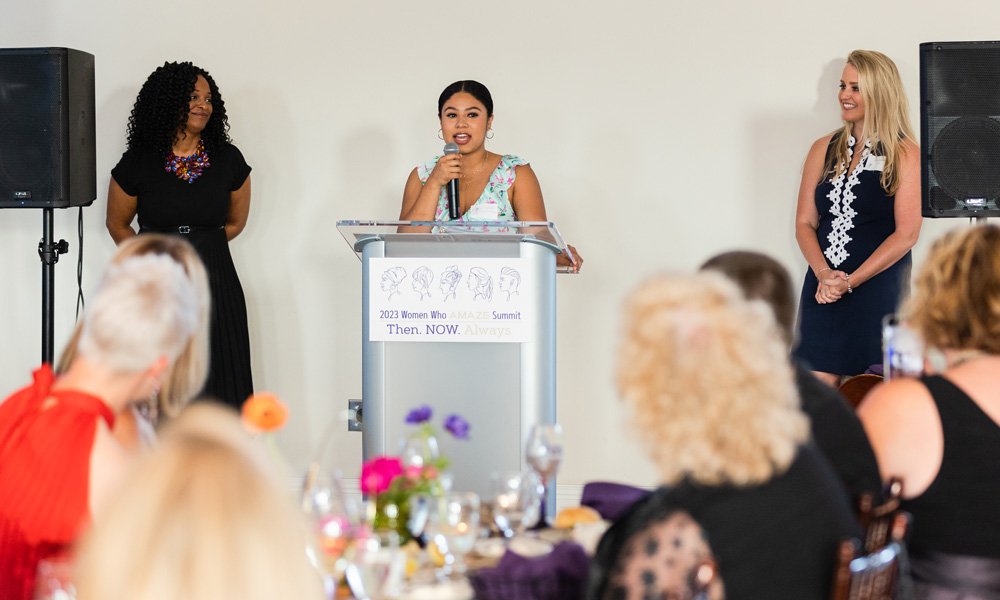 First-generation college student and Amethyst Circle scholarship recipient Eliana Diaz-Aceituno ('24) touched Friday night's audience with her humble words of gratitude.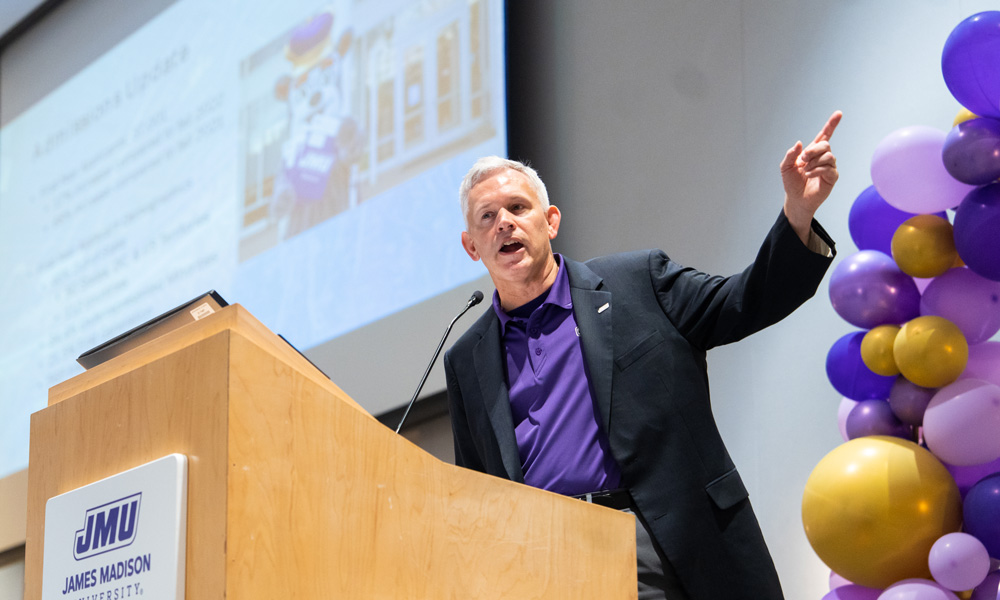 To open the Summit on Saturday morning, President Jon Alger delivered a stirring update on JMU's accomplishments of the past year, shared visions for the university's near and long-term future and fielded perceptive questions from the audience over breakfast.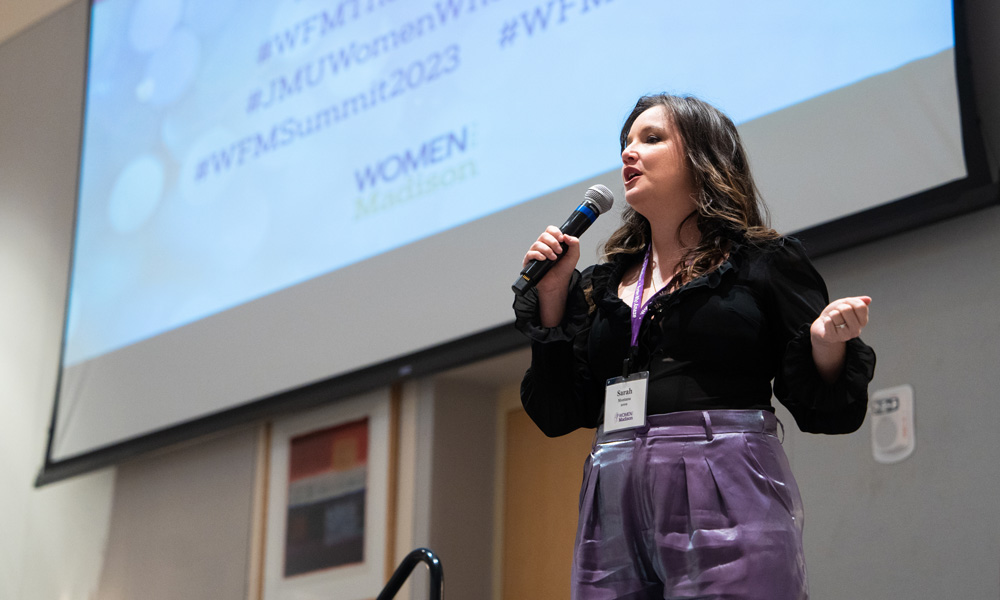 In her poignant morning keynote entitled The Antidote to Trauma Is Sitting Next to You, Sarah Smith Montana ('09) shared both the devastation of the tragedy that befell her family during her JMU career and how a special professor and the JMU community helped her to heal in its aftermath.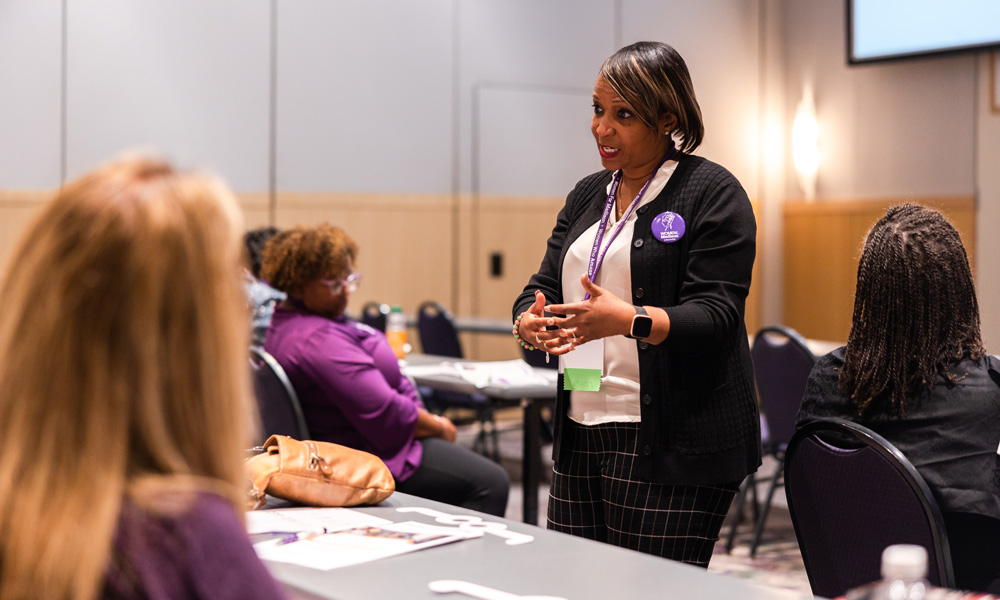 Summit attendees had a variety of choices for the morning breakout sessions, including Intercultural Competence and Why You Need It to Succeed with Dr. Veleka Gatling ('93), Assistant V.P. for Diversity & Inclusive Excellence at Old Dominion University. Other session offerings included Writing to Heal Trauma and Build Community, Aging and Elder Care with Confidence, Managing Your Weight: Your Body's Stored Energy, Take the Work Out of Networking, and a panel entitled Life Balance, Coping Skills and Mental Health and Wellness, all led by expert JMU alumnae.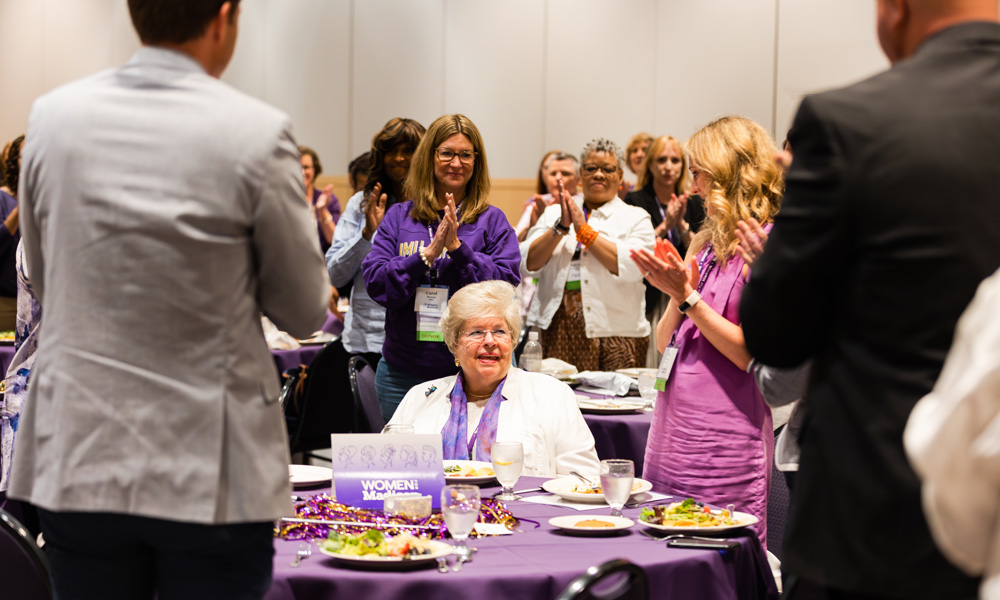 During the Summit luncheon program, a clearly surprised and delighted Judy Strickler ('60) was named the 2023 Spirit of Philanthropy Award winner.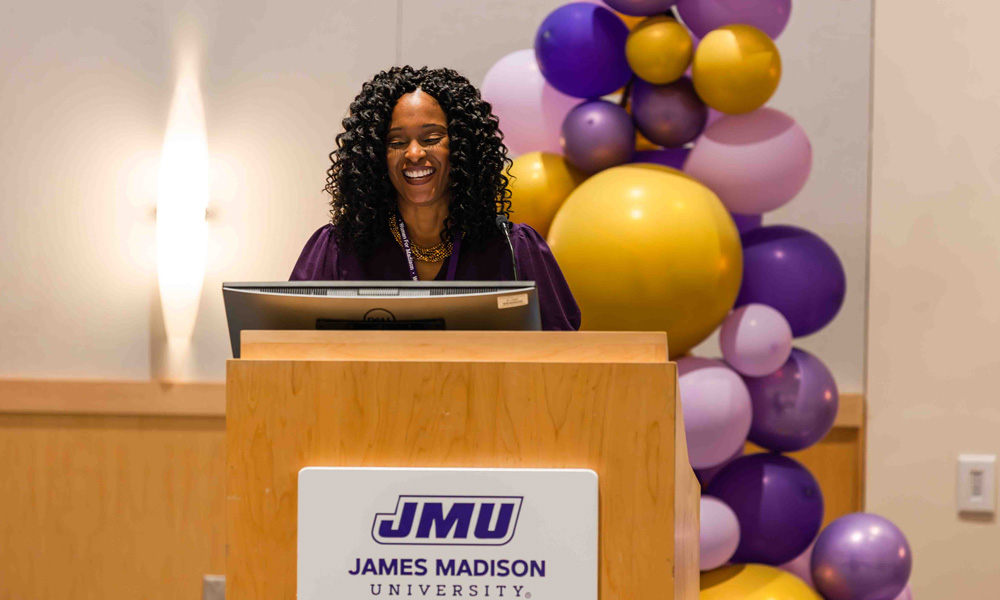 After delivering her keynote address Why I Am A Philanthropist at JMU, Amethyst Circle Founder Vonya Alleyne ('93) conducted a question and answer session with Amethyst Circle scholarship recipients Trystin Umphrey ('25) and Karlee Tomlinson ('25) (left and right in photo below).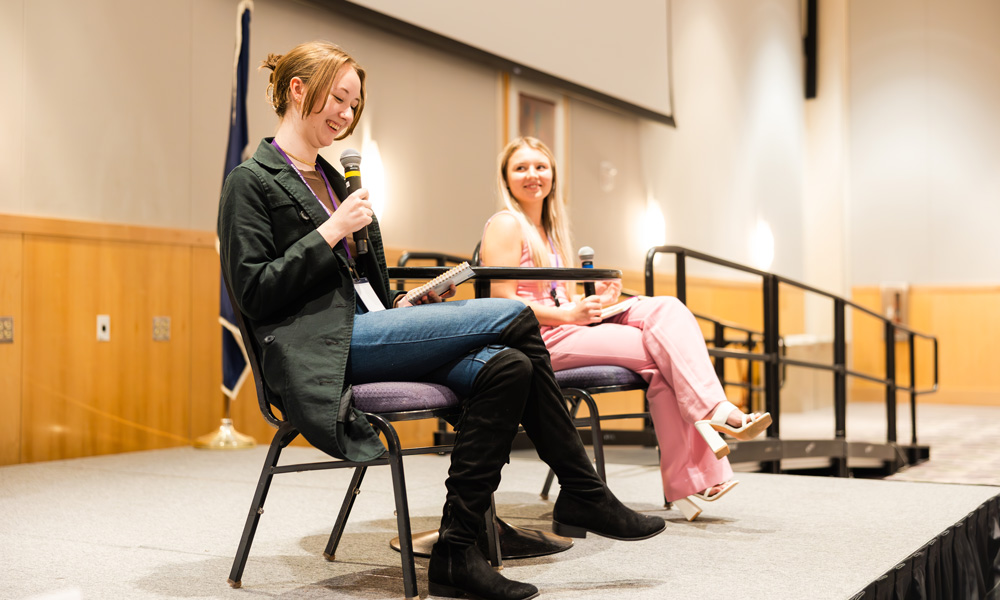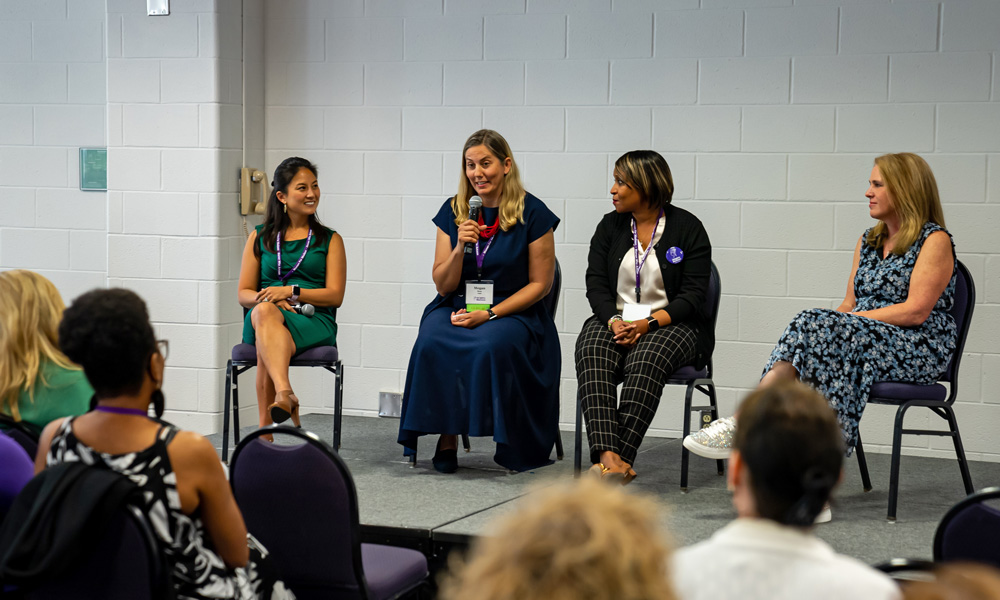 Dr. Megan Ross ('96), President and CEO, Lincoln Park Zoo, speaks during the Summit's afternoon panel, Life Lessons with Leaders. She and fellow panelists Sandra Welsford ('12), Founder and CEO of Nicecream (at left), and Dr. Veleka Gatling ('93), Assistant V.P. for Diversity & Inclusive Excellence at Old Dominion University reflected on their successes and shared advice that made a difference for them.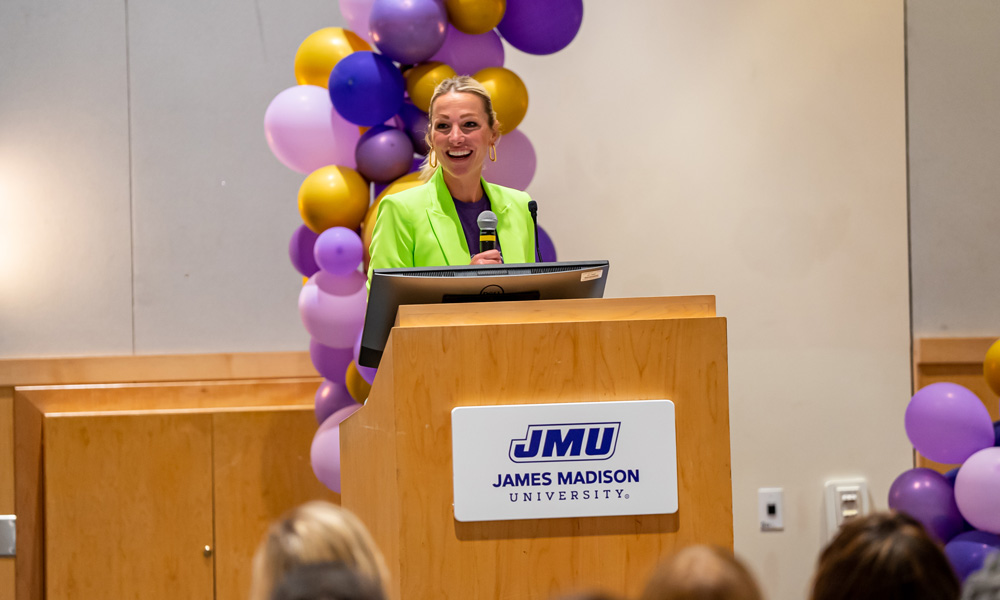 Closing keynote speaker Lindsay Czarniak ('00) shared funny and genuine personal stories to illustrate the theme of her remarks, High Stakes Belief.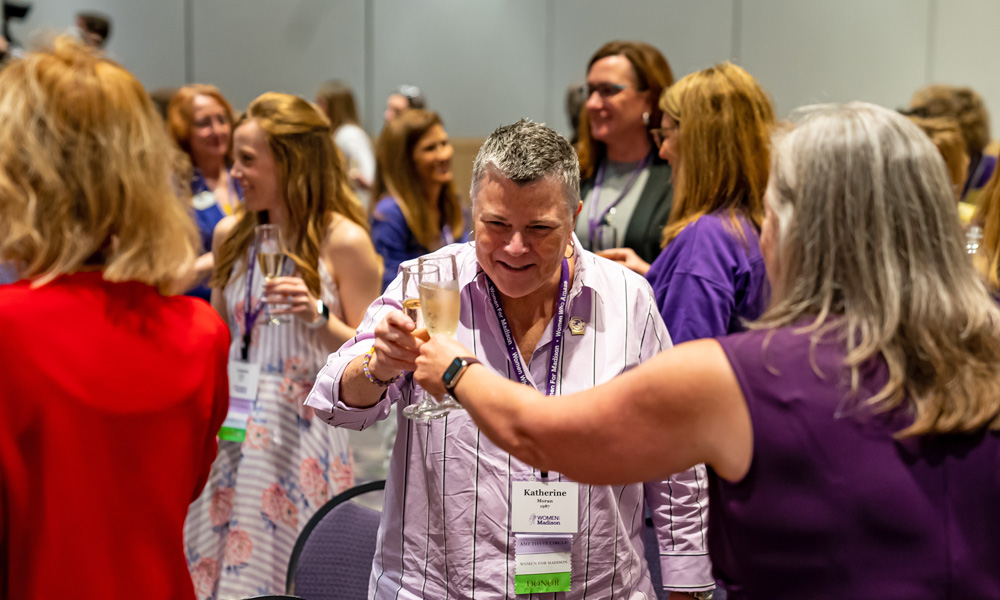 The 2023 Women Who Amaze Summit drew to a close with a final toast after the closing keynote, with thanks to everyone who volunteered, spoke, coordinated and staffed the event. Amethyst Circle members were treated to a special post-Summit reception and personal time with Amethyst Circle Founder Lindsay Czarniak ('00) (in photo below).