The Honorable Richard "Dickie" Bell is a retired high school special education teacher and coach. He is a former member of the Virginia House of Delegates and served ten years in that capacity prior to retiring in 2020. Prior to his election to the House in 2009 he served thirteen and a half years on Staunton City Council. He currently serves on the Augusta County Advisory Board for Farmers & Merchants Bank. He received his undergraduate degree from James Madison University and his Master's in Education from Old Dominion University. Also a military veteran of the U. S. Navy, he served six years as a Hospital Corpsman during the Viet Nam era (1967-1973). He has been married to Anne for 41 years and they have two adult children and two granddaughters. He is a Staunton native and life-long resident.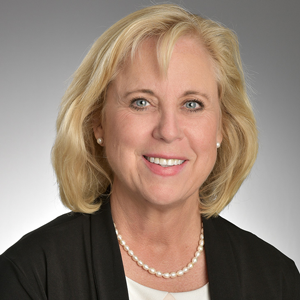 Teresa L. Edwards serves as the Regional President for the Hampton Roads VA and North East North Carolina Sentara markets and serves as interim President, Acute Care division.  She also has several system responsibilities.  Prior to her current role, Terrie served as the Regional President for the Peninsula and also the President of Sentara Leigh Hospital in Norfolk, Virginia.  A life-long resident of Virginia, she has also worked in the Richmond (HCA and Bon Secours) and Lynchburg (Central Health) markets in Healthcare.  Terrie received her undergraduate degree from JMU and majored in Public Administration.  She went on to complete her Master of Health Administration (MHA) from Virginia Commonwealth University.  She currently serves on the Women United Global Leadership Council (United Way), the Hampton Roads Women United Board, the South Hampton Roads YMCA Board, the Old Dominion University's Women's Initiative Network, mentoring first year college graduates.  She and her husband, Jon, live in Chesapeake, Virginia.  They have three grown children and are members of River Oak Church in Chesapeake, where she serves in various volunteer roles.
Christopher Falcon is the Vice Rector and serves as Deputy Clerk and Legal Counsel and is the Civil Division Supervisor for the Arlington Circuit Court Clerk's office. He has been a practicing attorney for 13+ years having been the founder and owner of The Falcon Firm PLLC. He earned his undergraduate degree in Management from JMU and his JD from the Widener Commonwealth Law School. In 2016, Chris was the recipient of the Arlington County Manager's Excellence Award.  He currently serves on the Fairfax County Human Services Council, the Arlington County ASAP Policy Board and the Board of Directors of Edu-Futuro. He previously served on the Virginia Latino Advisory Board. Chris was a first-generation college student.
Carly Fiorina As a student of history and philosophy at Stanford University, Carly first began to appreciate the power of ideas to drive change and the impact of history on the present and future.  She serves as the Chair of the Board of Trustees of the Colonial Williamsburg Foundation as well as the National Honorary Chair of the Virginia 250 Commission. In both roles, she is focused on ensuring that our nation's founding is broadly understood, accurately portrayed, and commemorated in an inclusive, accessible way, particularly as we approach the United States Semiquincentennial in 2026. She is a member of the newly-formed American Bar Association Task Force for American Democracy, which is focused on those actions necessary to improve citizens' confidence in American elections. She serves as the founding visionary and Executive Chair of The Williamsburg Institute, where history-makers meet.
Developed and honed throughout her experience over decades and around the globe, from the bottom of the ladder to the very top, from the private to the public to the social sector, Carly approaches each challenge with three core beliefs: every individualhas more potential than they realize; people closest to the problem know best how to solve it; and the highest calling of leadership is to unlock potential in others and work with them to solve problems and change things for the better. Putting those beliefs to work within the criminal justice system, she is the founder and Chair of Pathway to Promise, an organization that works with justice-involved youth so they can change their world.
She and her husband Frank have been married for almost forty years. They live in Lorton, Virginia, where they are both active members of the community and support numerous local charitable causes. Their daughter, son-in-law and two granddaughters live nearby.
Maribeth D. Herod is the Rector to the James Madison University Board of Visitors.  She is retired as Senior Vice President, Strategic Risk Executive for Bank of America.  She has been in the finance/banking industry for 37 years having previously worked for Freddie Mac. She received her bachelor of business administration from JMU. Maribeth received the Distinguished Alumni Award in the College of Business from JMU. She also serves as a board member for the NextStop Theatre and has served previously as the Rector for the JMU Board of Visitors.
John Lynch is a partner at the national law firm of Troutman Pepper, LLP and has been at the firm for 22 years. He does civil litigation and has consistently been named on the legal elite list and best lawyers in America. He graduated from JMU with a degree in political science and received his law degree from the University of Richmond. John also serves on the board of the Achievable Dream Academy. 
Lara P. Major is an educational consultant with Major Consulting facilitating professional development of teachers and developing literacy curriculum and assessment models. She previously was a teacher and reading specialist in Fairfax and Loudoun County Public Schools, as well as an adjunct instructor on the graduate level for the University of Virginia and George Mason University and has worked for 25 years in the field of education. Lara received her BS degree in Education from JMU and a master's in curriculum and instruction from the University of Virginia. She and her husband, Eric, received the 2019 Inez Graybeal Roop Alumni Service Award from JMU. Lara serves on numerous boards including All Ages Read Together, Elevate Early Education, 100WomenStrong and the Willowcroft Foundation. She also serves on the JMU Executive Advisory Council for the College of Education. Lara and Eric are also parents of a 2020 JMU graduate.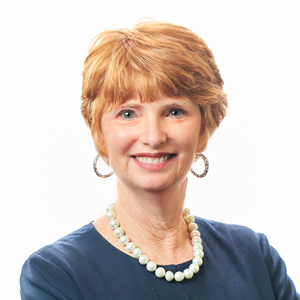 Suzanne Obenshain has lived in Harrisonburg and Rockingham County for more than 35 years where she owns and operates a small real estate and property management company. She previously worked as a licensed nursing home administrator for a large non-profit retirement community. She received her bachelor's degree from Virginia Tech and is the parent of a James Madison University graduate. Suzanne currently serves on the board of directors of the Shenandoah Valley Electric Cooperative and of the Old Dominion Electric Cooperative. She has previously served on the Board of Visitors for Virginia Tech where she chaired the Academic Affairs Committee. She has served on the boards of many non-profit agencies and organizations in the Valley and previously has been appointed by the Governor to serve the Commonwealth on multiple state boards and commissions.


John C. Rothenberger is currently the Managing Partner for Volition Partners. He has founded and grown two award winning, successful IT businesses during his career which he subsequently sold. He received his undergraduate degree from JMU in Marketing. In 2017 he received the Ronald E. Carrier Distinguished Alumni Award and the university's first Entrepreneur in Residence. Jon has also served on the College of Business Executive Advisory Council and chaired the Advisory Council for the JMU Center for Entrepreneurship. He co-created and co-taught a senior level course at JMU called Venture Creation and taught at the University Côte d'Azur in Nice, France.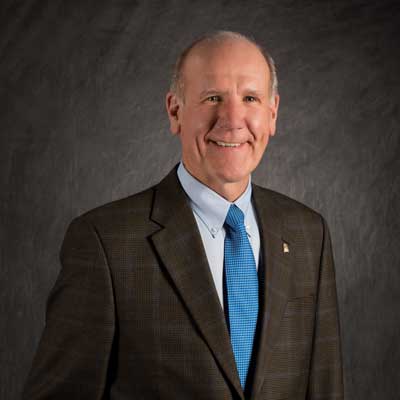 Steve Smith is President/Chief Executive Office at K-VA-T Food Stores, Inc. d/b/a Food City.
Raised in Grundy, VA, Smith earned a bachelor's in business administration from James Madison University. Throughout his 44 years of employment with Food City, he has served in numerous key positions, before assuming his current position of president and chief executive officer.
Headquartered in Abingdon, Virginia, K-VA-T Food Stores, Inc. operates 144 retail locations, trading under the Food City, Cooke's/Fresh n' Low, and Super Dollar banners, including 119 pharmacies, 116 fuel/convenience stores, and 4 wine & spirits stores throughout Southwest Virginia, Southeast Kentucky, East Tennessee, North Georgia, and Alabama.  The company also operates 7 Curt's Ace Hardware stores.
Smith has served on the boards of Wellmont Health Care Systems, Bristol Chamber of Commerce, Weis Supermarkets, and GO Virginia. He served as campaign chair for United Way of Southwest Virginia from 2000-2002 and 2006-2007, as well as board chair for Topco Associates, LLC, and FMI – The Food Industry Association. He is a member of National Grocers Association and currently serves as a Special Advisor to Governor Youngkin's Advisory Council on Revenue Estimates, is a member of the James Madison University Board of Visitors, Mountain Mission School Board of Directors, Vice Chairman of Topco Associates, LLC Board of Directors, and serves on several committees for FMI – The Food Industry Association.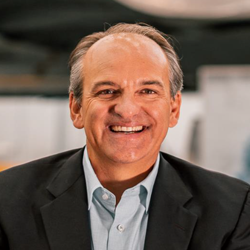 Michael Stoltzfus is President & CEO and Owner of Dynamic Aviation. Since 1988, he has founded, co-founded, operated, and co-created multiple businesses and lines of business primarily in the Aerospace and Defense industry. He holds an Airline Transport Pilot rating, has multiple type ratings, and has flown over 6000 hours in over 10 countries.  He is an active member of the Young Presidents Organization and CEO. He has formerly served on the boards and advisory councils of multiple non-profit organizations.  Michael attended Eastern Mennonite University and is an alumnus of Harvard Business School (HBS). He has completed multiple Executive Education programs at HBS including the Owner/President Manager program.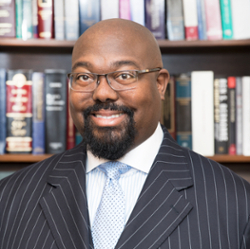 Jack White is a partner with McGuireWoods LLP, focusing his practice on civil litigation, regulatory enforcement, corporate growth strategy, and congressional investigations for clients in the defense, technology, federal contracting, and other business sectors. An ordained minister, Jack has pastored congregations in Savannah, Georgia and San Francisco. Jack is a graduate of the U.S. Military Academy at West Point and served five years on active duty in the U.S. Army. He continued his serve in the Army Reserve while earning his J.D. at Pepperdine University of Law. He has served as a law clerk for U.S. Supreme Court Justice Samuel Alito. Jack serves on a number of community boards such as Chairman of the Board of the Fairfax County Public Schools Education Foundation, the Greater Washington Board of Trade and the National Military Families Association.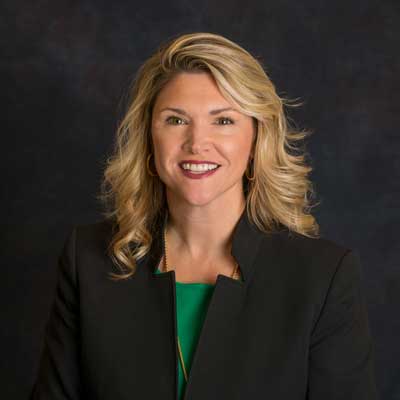 Nicole P. Wood is a native Virginian who received her BS in Political Science in 1996 from James Madison University and caught the bug for legislative affairs while working as a legislative aide in the Virginia State Legislature.  She would later represent the National Rifle Association as the State Liaison in the Southern Region as well as serving as Manager of Government Affairs for TAP Pharmaceuticals.
On the National stage Nicole served as the Director of Legislative Affairs for the Federal Home Loan Bank of Atlanta lobbying the United States House Financial Services and Senate Banking Committees. She continued her work on rural housing and community banking issues as the Senior Lobbyist for America's Community Bankers, where she also served as an expert on farm credit issues. At the National Grange, Nicole served as the Legislative Director, leading the National legislative agenda advocating for rural communities before Congress.
Nicole currently serves as Senior Director of State Advocacy for the Pharmaceutical Research and Manufacturers of America (PhRMA). She is responsible for developing and implementing comprehensive state legislative and engagement strategies.  Nicole serves on the Boards of the Virginia State Chamber of Commerce and at VHI. She and her husband live in Ashland, Virginia with their two children and enjoy spending time on the South Anna River and Buggs Island.