The Honorable Richard "Dickie" Bell is a retired high school special education teacher and coach. He is a former member of the Virginia House of Delegates and served ten years in that capacity prior to retiring in 2020. Prior to his election to the House in 2009 he served thirteen and a half years on Staunton City Council. He currently serves on the Augusta County Advisory Board for Farmers & Merchants Bank. He received his undergraduate degree from James Madison University and his Master's in Education from Old Dominion University. Also a military veteran of the U. S. Navy, he served six years as a Hospital Corpsman during the Viet Nam era (1967-1973). He has been married to Anne for 41 years and they have two adult children and two granddaughters. He is a Staunton native and life-long resident.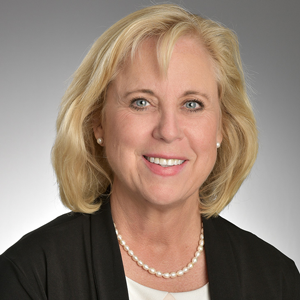 Teresa L. Edwards serves as the Regional President for the Hampton Roads VA and North East North Carolina Sentara markets.  She also has several system responsibilities.  Prior to her current role, Terrie served as the Regional President for the Peninsula and also the President of Sentara Leigh Hospital in Norfolk, Virginia.  A life-long resident of Virginia, she has also worked in the Richmond (HCA and Bon Secours) and Lynchburg (Central Health) markets in Healthcare.  Terrie received her undergraduate degree from JMU and majored in Public Administration.  She went on to complete her Master of Health Administration (MHA) from Virginia Commonwealth University.  She currently serves on the Women United Global Leadership Council (United Way), the Hampton Roads Women United Board, the South Hampton Roads YMCA Board, the Old Dominion University's Women's Initiative Network, mentoring first year college graduates.  She and her husband, Jon, live in Chesapeake, Virginia.  They have three grown children and are members of River Oak Church in Chesapeake, where she serves in various volunteer roles.
Christopher Falcon is the Vice Rector and serves as Deputy Clerk and Legal Counsel and is the Civil Division Supervisor for the Arlington Circuit Court Clerk's office. He has been a practicing attorney for 13+ years having been the founder and owner of The Falcon Firm PLLC. He earned his undergraduate degree in Management from JMU and his JD from the Widener Commonwealth Law School. In 2016, Chris was the recipient of the Arlington County Manager's Excellence Award.  He currently serves on the Fairfax County Human Services Council, the Arlington County ASAP Policy Board and the Board of Directors of Edu-Futuro. He previously served on the Virginia Latino Advisory Board. Chris was a first-generation college student.
Jeff Grass is the CEO and Co-Founder of HUNGRY Marketplace, Inc. He is also the chairman and co-founder of buySAFE. He co-founded PayMy Bills.com and LiveSafe throughout his 20+ years as an entrepreneur. Jeff earned a double major at JMU in Finance and Economics. He has an MBA in Strategic Management and Entrepreneurial Management from The Wharton School. Jeff has received numerous awards and recognitions including Forbes Best Startup Employer Award in 2020 and 2021, Ernst & Young 2020 Entrepreneur of the Year-Mid-Atlantic and Top 100 Start-Up Companies to Work for in the U.S. (HUNGRY) from CEO World Magazine in 2020. Jeff is an avid international traveler.
Matthew Gray-Keeling is a full-time parent and previously served as the Virginia State Director for The Humane Society of the United States. Before that role, he worked as the Executive Director for the Virginia Public Safety Foundation. Matthew received his political science degree from JMU. His passion is advocating for equality in the adoption services. 
Maribeth D. Herod is the Rector to the James Madison University Board of Visitors.  She is retired as Senior Vice President, Strategic Risk Executive for Bank of America.  She has been in the finance/banking industry for 37 years having previously worked for Freddie Mac. She received her bachelor of business administration from JMU. Maribeth received the Distinguished Alumni Award in the College of Business from JMU. She also serves as a board member for the NextStop Theatre and has served previously as the Rector for the JMU Board of Visitors.
Maria D. Jankowski serves as the Executive Director for the Virginia Indigent Defense Commission. She previously served as an Assistant Public Defender for the District of Columbia and the City of Richmond. Maria received her undergraduate degree from East Carolina University in Political Science and her JD degree from the University of South Carolina. She currently serves on the board for the Orchard House School and has previously had appointments by the Governor and the Speaker of the House. She has also served on the Criminal Law Section Virginia State Bar and the Metro Richmond Women's Bar.
John Lynch is a partner at the national law firm of Troutman Pepper, LLP and has been at the firm for 22 years. He does civil litigation and has consistently been named on the legal elite list and best lawyers in America. He graduated from JMU with a degree in political science and received his law degree from the University of Richmond. John also serves on the board of the Achievable Dream Academy. 
Lara P. Major is an educational consultant with Major Consulting facilitating professional development of teachers and developing literacy curriculum and assessment models. She previously was a teacher and reading specialist in Fairfax and Loudoun County Public Schools, as well as an adjunct instructor on the graduate level for the University of Virginia and George Mason University and has worked for 25 years in the field of education. Lara received her BS degree in Education from JMU and a master's in curriculum and instruction from the University of Virginia. She and her husband, Eric, received the 2019 Inez Graybeal Roop Alumni Service Award from JMU. Lara serves on numerous boards including All Ages Read Together, Elevate Early Education, 100WomenStrong and the Willowcroft Foundation. She also serves on the JMU Executive Advisory Council for the College of Education. Lara and Eric are also parents of a 2020 JMU graduate.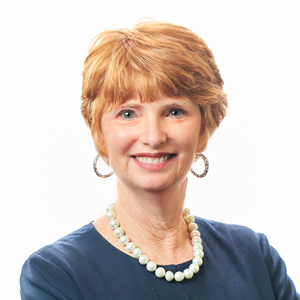 Suzanne Obenshain has lived in Harrisonburg and Rockingham County for more than 35 years where she owns and operates a small real estate and property management company. She previously worked as a licensed nursing home administrator for a large non-profit retirement community. She received her bachelor's degree from Virginia Tech and is the parent of a James Madison University graduate. Suzanne currently serves on the board of directors of the Shenandoah Valley Electric Cooperative and of the Old Dominion Electric Cooperative. She has previously served on the Board of Visitors for Virginia Tech where she chaired the Academic Affairs Committee. She has served on the boards of many non-profit agencies and organizations in the Valley and previously has been appointed by the Governor to serve the Commonwealth on multiple state boards and commissions.


John C. Rothenberger is currently the Managing Partner for Volition Partners. He has founded and grown two award winning, successful IT businesses during his career which he subsequently sold. He received his undergraduate degree from JMU in Marketing. In 2017 he received the Ronald E. Carrier Distinguished Alumni Award and the university's first Entrepreneur in Residence. Jon has also served on the College of Business Executive Advisory Council and chaired the Advisory Council for the JMU Center for Entrepreneurship. He co-created and co-taught a senior level course at JMU called Venture Creation and taught at the University Côte d'Azur in Nice, France.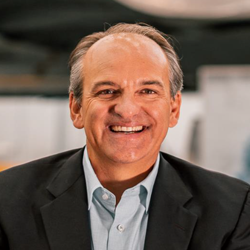 Michael Stoltzfus is President & CEO and Owner of Dynamic Aviation. Since 1988, he has founded, co-founded, operated, and co-created multiple businesses and lines of business primarily in the Aerospace and Defense industry. He holds an Airline Transport Pilot rating, has multiple type ratings, and has flown over 6000 hours in over 10 countries.  He is an active member of the Young Presidents Organization and CEO. He has formerly served on the boards and advisory councils of multiple non-profit organizations.  Michael attended Eastern Mennonite University and is an alumnus of Harvard Business School (HBS). He has completed multiple Executive Education programs at HBS including the Owner/President Manager program.
Deborah Tompkins Johnson is the retired Policy Director for Dominion Energy where she worked for 33 years.  Previous to her work at Dominion Energy she was a news anchor, reporter, producer for ABC News @WXEX TV-8 in Richmond, Va. She received her undergraduate degree in Communication Arts from JMU and a master's degree in Business Administration from Marymount University. She received the JMU 1995 Distinguished Alumni Service Award. Deborah serves on the Joe Gibbs' Youth for Tomorrow Board of Trustees. She is a co-founder of the Black Alumni Chapter and has served on the University Foundation Board of Directors and the Alumni Association Board. She authored a book, How Did They Do That?-Career Highlights, Triumphs & Challenges with a companion journal in 2019 to the book. She has served as Vice Rector on the board and a Co-Chair of the Task Force on Racial Equity.  Deborah has served on the Board of Visitors from 1988-1994, 2015-2019 and 2019-2023.
Craig B. Welburn is the owner/operator of E.C.C. Enterprises Holding company, LLC, McDonald's Franchisee and has been involved with the company for over 25 years. He currently owns and operates five McDonald's restaurants in the northern Virginia area. He also serves as Vice President, Capital Business Unit/McDonald's Corporation. He graduated from JMU with an undergraduate degree in Social Sciences.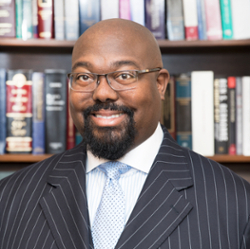 Jack White is a partner with McGuireWoods LLP, focusing his practice on civil litigation, regulatory enforcement, corporate growth strategy, and congressional investigations for clients in the defense, technology, federal contracting, and other business sectors. An ordained minister, Jack has pastored congregations in Savannah, Georgia and San Francisco. Jack is a graduate of the U.S. Military Academy at West Point and served five years on active duty in the U.S. Army. He continued his serve in the Army Reserve while earning his J.D. at Pepperdine University of Law. He has served as a law clerk for U.S. Supreme Court Justice Samuel Alito. Jack serves on a number of community boards such as Chairman of the Board of the Fairfax County Public Schools Education Foundation, the Greater Washington Board of Trade and the National Military Families Association. 
Xaiver Williams serves as the student representative to the Board of Visitors. He is a senior at JMU with a major in K-12 Music Education Instrumental. He has an Honors Interdisciplinary Studies minor. Xaiver is involved with the Black Leadership Coalition, the Black Student Alliance, and the Student Virginia Educators Association. He is an ambassador for the College of Visual and Performing Arts and serves on the Task Force on Racial Equity.