What UWC Embedded Consultants Do
University Writing Center course-embedded consultants
work closely with a course professor as they
help lead peer-review workshops,
deliver mini-lessons,
hold individual student conferences,
collaborate on assignment and rubric design,
and execute other initiatives to support writing development
in a variety of JMU disciplines.
Consultants act as liaisons between professors and students but hold no grading responsibilities. Students, in particular, value the peer interaction, increased feedback, and unique perspective a seasoned writing consultant can provide. Simultaneously, the consultants support instructors with their knowledge of writing assignments, writing processes, and student writing development to enrich the instructor's pedagogy. This dynamic exchange between multiple classroom authorities boosts the level of writing instruction within the classroom and benefits both instructors and students by fostering better habits of mind for effective writing.
Since the inception of the Course-Embedded Consultant program in 2010, Course-Embedded Consultants have brought their years of peer education and writing experience to classes across campus. They have served in courses in Biology, Education, Engineering, History, Integrated Science and Technology, Media Arts and Design, Military Science, Nursing, Philosophy and Religion, Psychology, Social Work, Writing, Rhetoric and Technical Communication, as well as the General Education program and JMU Teach.
To learn more about the Course-Embedded Consultant Program or to request an embedded consultant for your course, contact Writing Center Specialist Rodolfo Barrett at barretrl@jmu.edu.
Hear It From Us!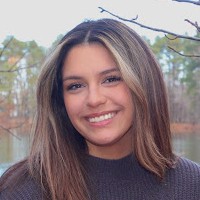 Bailey Espaillat ('22)
As a WRTC major, I was unsure at first about my ability to be a course-embedded consultant for COB300. However, I was supported by faculty and encouraged by the wealth of skills I had gained as a UWC consultant. Working as a COB300 CEC has been extremely beneficial to my interpersonal and group facilitation skills. It was also nice to step out of my comfort zone and try my hand at new content.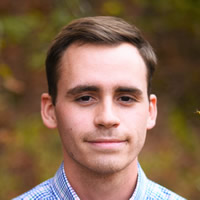 Austin Jones ('20)
As an Economics major involved in many College of Business organizations, I sprung at the opportunity to be a course-embedded consultant for COB300. The experience was been everything I imagined and more. Being able to close the loop between COB faculty and students was rewarding, and across all the business plans I picked up valuable information I wouldn't have otherwise. Working with the goal of improving writing pedagogy and the overall curriculum of a course gave me a new outlook on higher education and the feeling that I contribute to the matriculation of these students. Overall, being a CEC made me a better tutor and I'd recommend it to anyone given the opportunity.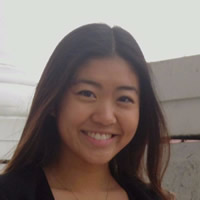 Elizabeth Ren ('20)
Being an embedded consultant for the College of Business was an amazing experience. The autonomy allows you to become the boss of your own practice, and being that liaison between students and faculty allows you to to build rapport with both. Also, as you work with the material more, you are able to be familiar enough with the assignment that you can explain concepts in your own style. Becoming an embedded consultant has definitely helped me grow as a tutor and I'd highly recommend it to anyone that is lucky enough to get the opportunity.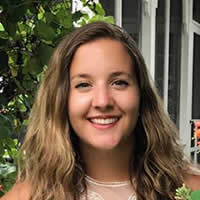 Lydia Erickson ('19)
For two semesters, I worked with the Military Science department as a course-embedded consultant. This experience gave me the opportunity to grow as a tutor and learn things that both compare to and are different than the Writing Center. Because of the shorter nature of appointments as course-embedded consultants, I had to learn how to quickly set an agenda and be prompt and informative for the people I worked with, which helped me be more productive in Writing Center appointments as well. This is an excellent way to supplement your experience as a JMU student and as a tutor!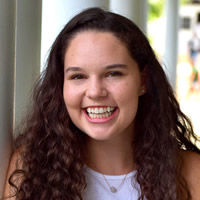 Jenna Scull ('19)
Throughout the 2018-2019 academic year, I worked as a course-embedded consultant in the ROTC department. As a communication studies major, I had little prior knowledge of the army writing genre. Yet, faculty from the Writing Center and the ROTC department were supportive and continuously enhanced my understanding of the genre. Looking back, I really enjoyed taking on this new level of responsibility. I gave mini-lessons, held office hours, and worked closely with the instructor to improve his course. This was an extremely valuable learning opportunity that strengthened my communication, writing, and leadership skills.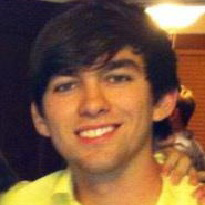 Kody Sharp ('15)
As a CSD major pursuing a career in Audiology, you can understand my concern when I was placed as an embedded consultant in a junior-level engineering course. However, my experience with the Course-Embedded Consultant program proved nothing short of a wonderful learning opportunity. Spending time with students and faculty to develop the curriculum challenged me to further develop my own research & technical writing skills, as well as improve my interpersonal skills on an individual and group basis. In addition to my own learning, the follow-up with students and their progress in their writing gave me immediate feedback into what strategies worked and did not work. I would say working as a Course-Embedded Consultant has been the single best thing to happen to my own writing and tutoring abilities.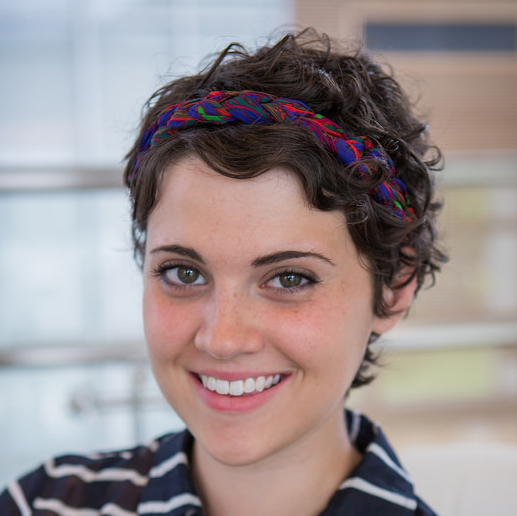 Caroline Prendergast ('15)
I had the opportunity to work as an embedded consultant in two courses in the psychology department. The program provides an important way for us to create links between our work in the UWC and the efforts of faculty and staff across campus. Further, it enables us to reach students where they are—directly in their classrooms—in order to introduce them to the resources and support we can provide. My time as an embedded consultantn was a transformative experience in my undergraduate career, ultimately leading me to conduct exploratory research on the benefits and uses of the program.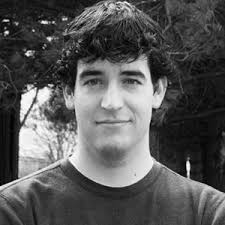 Paul Loman ('12)
I thoroughly enjoyed the opportunity to work as an embedded consultant for three semesters. It's a unique position to hold because it pins you directly between students and instructors. As an embedded consultant, I learned in the classroom along with the students, tutored outside of class, taught mini-lectures about writing, collaborated with instructors on assignments, and led workshops. I know that my experience as an embedded consultant has helped inform my desire to teach in the future.