What UWC Consultants Do
University Writing Center consultants work
with JMU writers: undergraduate students, graduate students, faculty, and staff
in disciplines across campus
at every stage in the writing process
on essays, reports, proposals, letters and memos, articles, personal statements, job and graduate school applications, theses and dissertations...
in one-on-one and group sessions
in the UWC's Student Success Center location and online.
 University Writing Center consultants develop as professionals
To serve as a University Writing Center consultant, you must first complete WRTC 336: Writing Consultation. WRTC 336 is a 3-credit, semester-long, hands-on immersion in writing center theory and practice. With the UWC itself as the classroom, you'll meet with consultants, faculty, and administrators from across campus; engage texts that develop the ways you think and talk about writing; and gain immediate, real experience as an apprentice writing consultant.
The course is open to JMU students from all disciplines (enrollment requires instructor permission). Students who complete WRTC 336 can apply for a position as a writing consultant. Completing WRTC 336 does not guarantee employment at the Writing Center.
For more information, contact UWC Associate Director of Writing Jared Featherstone.
Hear It From Us!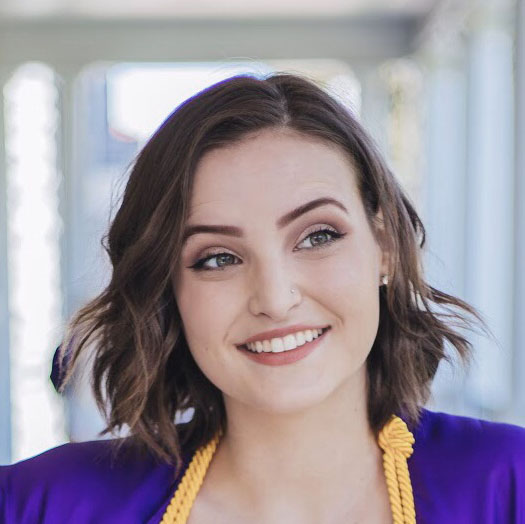 Jemma Stratton
(graduated 2019)
I graduated from JMU with a major in Social Work and a double minor in Family Studies and Medical Spanish. In 2019, I began pursuing my Master of Social Work degree at the University of Washington in Seattle.
Working in University Writing Center truly helped me prepare for graduate-level work. I took the Writing Consultation course as a second-semester freshman, and my six full semesters as a UWC consultant gave me interpersonal experience, one-on-one time with clients, and daily practice using critical problem-solving skills. I love the UWC's focus on empowerment strategies and professional development.
Serving as a UWC consultant will benefit you no matter your major or career plans! Above all, the UWC is a rewarding, enjoyable place to work, with coworkers you will grow, laugh, and learn with.

Katie Utne
(graduated 2016)
I am a senior studying Writing, Rhetoric and Technical Communication and German. As a future editor (hopefully), working in the UWC has prepared me for the field more than I could have imagined. I have learned to think more critically about what I read and to see the big picture. My tutoring experience has helped me in my own writing, especially as I consider purpose and audience. I've also learned to communicate more effectively in person. I enjoy coaching other students and seeing their excitement when they've successfully written a paper they didn't think they could. Not only has the UWC provided me with excellent training and great opportunities, it is also a fun place to work.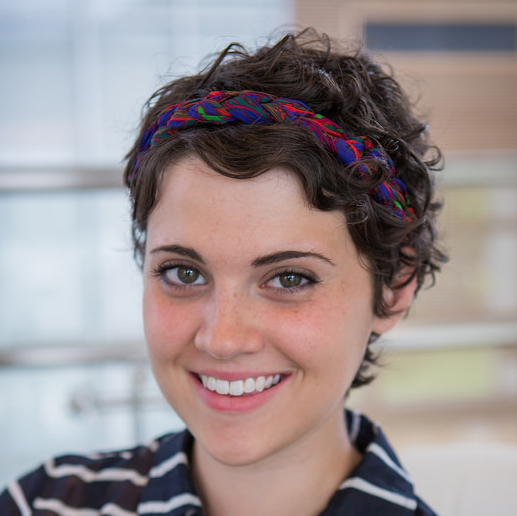 Caroline Prendergast
(graduated 2015)
I am a second-year senior studying psychology and WRTC with a minor in statistics. After I graduate, I will begin working toward my master's degree in quantitative research. My work as a writing tutor for the past four years has aided me in various jobs and internships by providing me with the communication and consulting skills necessary to create and implement effective educational interventions. I have also been fortunate to represent the UWC at three conferences. These experiences complemented my undergraduate coursework by providing me with an outlet to give back to the JMU community in the form of tutoring and outreach. The UWC has also directed me toward a career in educational research by constantly reminding me of the power of effective and targeted learning opportunities.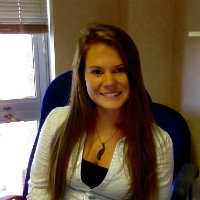 Brooke Covington
(graduated 2013)
In addition to teaching writing, I am currently pursuing a master's degree in Writing, Rhetoric and Technical Communication at JMU. In the fall, I will begin my doctoral program in Rhetoric and Writing at Virginia Tech with hopes of becoming a professor of writing studies at a traditional brick and mortar. If it weren't for my time in the Writing Center, I never would have fully realized my love of helping students improve their writing. I began to carve out my career path as a writing tutor, and the research and professionalization opportunities offered to me through the Writing Center have helped me throughout this journey—making me a competitive candidate for graduate programs, assistantships, and employment opportunities. I will continue on this path in the future, bringing with me the instructional and interpersonal skills I gained during my time as a tutor in the Writing Center. Ultimately, my experiences working with writers in the Writing Center have had a positive impact on my current position teaching GWRTC 103 at JMU and will continue to serve me in my endeavors at Virginia Tech.

Patti Ro
(graduated 2009)
Right now I'm writing my master's thesis on "Disaster Rhetoric" and am on schedule to get my M.A. in Professional Writing & Rhetoric from George Mason by May, 2012. I also attended my first rhetoric conference this past summer and presented some work there. As for jobs, I have some new leads. A lot of these positions are research/writing/ production based so I actually do use some of my experience from the Writing Center. Some of the experience I draw on is not just limited to tutoring (which does help in exposure to a variety of genres), but includes the work we did for the Center itself in terms of creating presentations for outreach.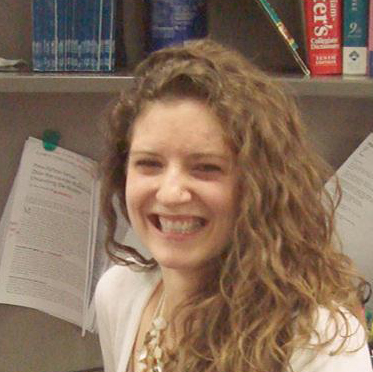 Alicia Wendt
(graduated 2009)
I started at Quadrant HealtchCom in September 2010 as the Editorial Assistant for Cutis, a peer-reviewed clinical dermatology journal. In May 2011, I was promoted to Assistant Managing Editor of Cosmetic Dermatology, another of the company's dermatology titles. I had no prior medical writing experience and no scientific background whatsoever, but having worked in the Writing Center with students from varying academic programs, I was confident coming into my position that I'd be able to adapt my skills to an unfamiliar writing style. I was able to catch on pretty fast, and recently, my boss was on a time crunch and asked me to ghostwrite one of our monthly columns; when I finished and she read it, she thought I had gotten a doctor to write it! I also work closely with authors throughout the editorial process, and it definitely helps to have had training in communicating and collaborating effectively with other writers, especially when our physician authors tend to focus solely on content and neglect style and readability. They're obviously the experts, but I need to work with them to adapt and simplify their research for a wider, perhaps less-experienced audience. Tutoring in the Writing Center helped prepare me for these kinds of responsibilities.