University Writing Center: Organization
Even an essay with great ideas can be ineffective without logical organization. One of the focus areas of the revision process is to make sure the essay is organized in a way that makes sense for the audience, purpose, and subject matter.
Overview
Comprehensive tutorial on organization
Tutorial explaining how to effectively reorganize a draft
Organizing Specific Kinds of Essays
Literary analysis (http://www.tc.umn.edu/%7Ejewel001/CollegeWriting/WRITELIT/LitAnalysis/default.htm)
Classic argument (http://owl.english.purdue.edu/owl/resource/588/03/) this resource focuses on the Toulmin Method, but more generally identifies familiar concerns and steps that readers will expect you to address when they read your argument.  
The traditional five-paragraph essay
Transitions
Transitions are words, phrases, and sentences that show the reader how the ideas in your essay connect to each other. The effective use of transitions can greatly increase the readability and flow of your writing.
Connecting ideas and sentences
Connecting one paragraph to the next
University Writing Center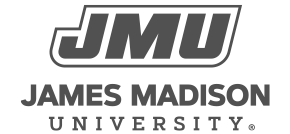 800 South Main Street
Harrisonburg, VA 22807
Contact Us