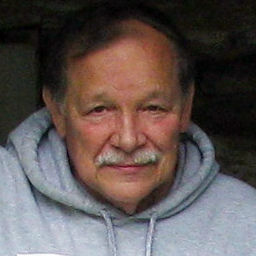 Education
B.A., M. A., Ph.D., University of Missouri
Teaching
Native Americans
Celts, Vikings and Tribal Europe
other courses in archaeology as needed.
Research
Cultural and Military landscapes of the Civil War principally in the Shenandoah Valley; Historical archaeology of the Shenandoah Valley from initial settlement into early 20th century.
Publications
Clarence Geier (editor)   
2017 The Historical Archaeology of Viriginia from Initial Settlement to Present: Overview and New Directions. Joint Publication of Virginia Division of Historic Resources, Conference of Virginia Archaeologists, and Archaeological Society of Virginia.  228 pp. ISBN 13-978-1541023482.  Chapters on Civil War and 20th Century, late 19th Century co-authored with Dr. Laura Galke.
Clarence Geier and Martha McCartney
(Release imminent, 2018)  The Henrico Parish Glebe, Varina, Virginia: 44HE229, A Multidisciplinary Case Study. 214pp. Memoir, Archaeological Society of Virgina. Historical archaeology of the first home of Rev. James Blair, first Commissary of Virginia (Church of England) and first president of the College of William and Mary.                                          
w. Douglas D. Scott and Lawrence Babits. 2014. "From These Honored Dead" Historical Archaeology of the American Civil War. University Press of Florida. Tallahassee, Fl
w. Lawrence Babits, Douglas D. Scott and David Orr. 2011. The Historical Archaeology of Military Sites: Method and Topic. Texas A&M Press. College Station, Tx
w. David Orr and Matthew Reeves. 2006. Huts and History: Historical Archaeology of Civil War Military Encampment. University Press of Florida. Tallahassee, Fl
w. Stephen Potter. 2001. Archaeological Perspectives on the American Civil War. The University Press of Florida. Tallahassee, Fl (paper back version also)
w. Susan Winter. 1994. Look to the Earth: Historic Archaeology and the American Civil War. University of Tennessee Press. Knoxville, Tn (paper back version also)