Dr. Beth Eck: Professor of Sociology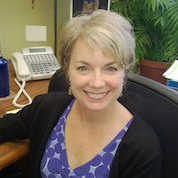 Education
B.A., Westminster College
M.A., Ph.D., University of Virginia
Teaching
Sociology of Families; Individual in Society; Families, Cultures, Societies
Research
Families, Gender, Culture, Self and Society
Publications
2014. "Compromising Positions: Unmarried Men, Heterosexuality, and Two Phase Masculinity." Men and Masculinities, 17, 2: 147-172.
2013. "Identity Twists and Turns: How Never-Married Men Make Sense of an Unanticipated Identity." Journal of Contemporary Ethnography, 42, 1: 29-61.
2007. "Men are Much Harder: Gendered Viewing of Nude Images", Gender and Society. October 2003. Reprinted in Men's Lives, 7th Edition. Michael Kimmel and Michael Messner (eds.), Allyn and Bacon.
Recent Study:
Exploring the lives of middle-aged single men with a focus on identity, masculinity, and cultural perceptions.