Adrienne Hooker: Associate Professor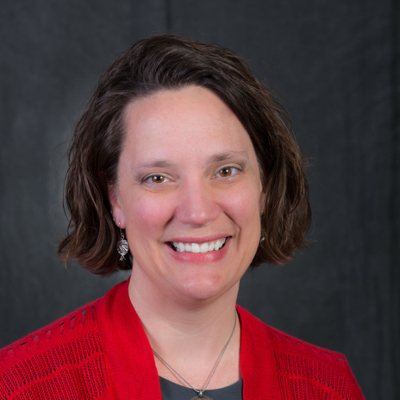 M.F.A. University of Indiana Bloomington
B.F.A. Drake University
Before joining SMAD at James Madison University, Adrienne has taught in higher education institutions in Indiana, Louisiana, and Missouri. She also has co-written and implemented large grants, directed a student-run design center, and presented papers and workshops at national educators conferences.
Prior to her teaching career, Hooker worked in the industry for more than twenty years starting as an art director in Des Moines Iowa and now as a partner in a creative marketing firm since 2007. She works directly with clients ranging from nonprofits and small business start-ups to large corporations. Adrienne's work has been in various juried exhibitions and has won regional and national honors from American Institute of Graphic Arts (AIGA) and University and Colleges Designers Association (UCDA).
Professor Hooker holds a MFA in graphic design from Indiana University Bloomington with a focus on book arts and letterpress. She also earned two bachelor of fine arts degrees from Drake University in Des Moines Iowa with an emphasis in graphic design and printmaking.
With more than ten years teaching in the classroom, Hooker focuses on design basics, the creative process, and communicating visually in foundation courses and she brings real-world experience and contemporary theory to her students in upper-level courses. Her creative work reflects the places she has been, and demonstrates a sense of home.
Teaching/Creative Interests: Visual Communication, Print and Foundation Design, Data Visualization, Graphic Design, Digital Imaging and Photography, Printmaking, Book Arts