Art, Architectural Design Major, B.F.A.
From handcrafted prototypes to digital fabrication and from orthographic drawing to models and full-scale design-build projects, the numerous skills our students learn become the currency for their future in the architectural design field.  Our studio culture aims to seek out new questions by way of experimentation with ideas and concepts. And, sometimes observing what doesn't work. This too is a heuristic learning aspect that hones physical, intellectual, and critical thought processes that empower our students to develop their own metaphorical and literal toolkits for designing our future environments.
The Architectural Design students have formed and governed two chapters of national organizations pertaining to Architecture. The first is the JMU chapter of The National Organization of Minority Architects, an active group on campus and in the community. The second is the AIAS, an independent, nonprofit, student-run organization dedicated to providing unmatched progressive programs, information, and resources on issues critical to architecture and the experience of education.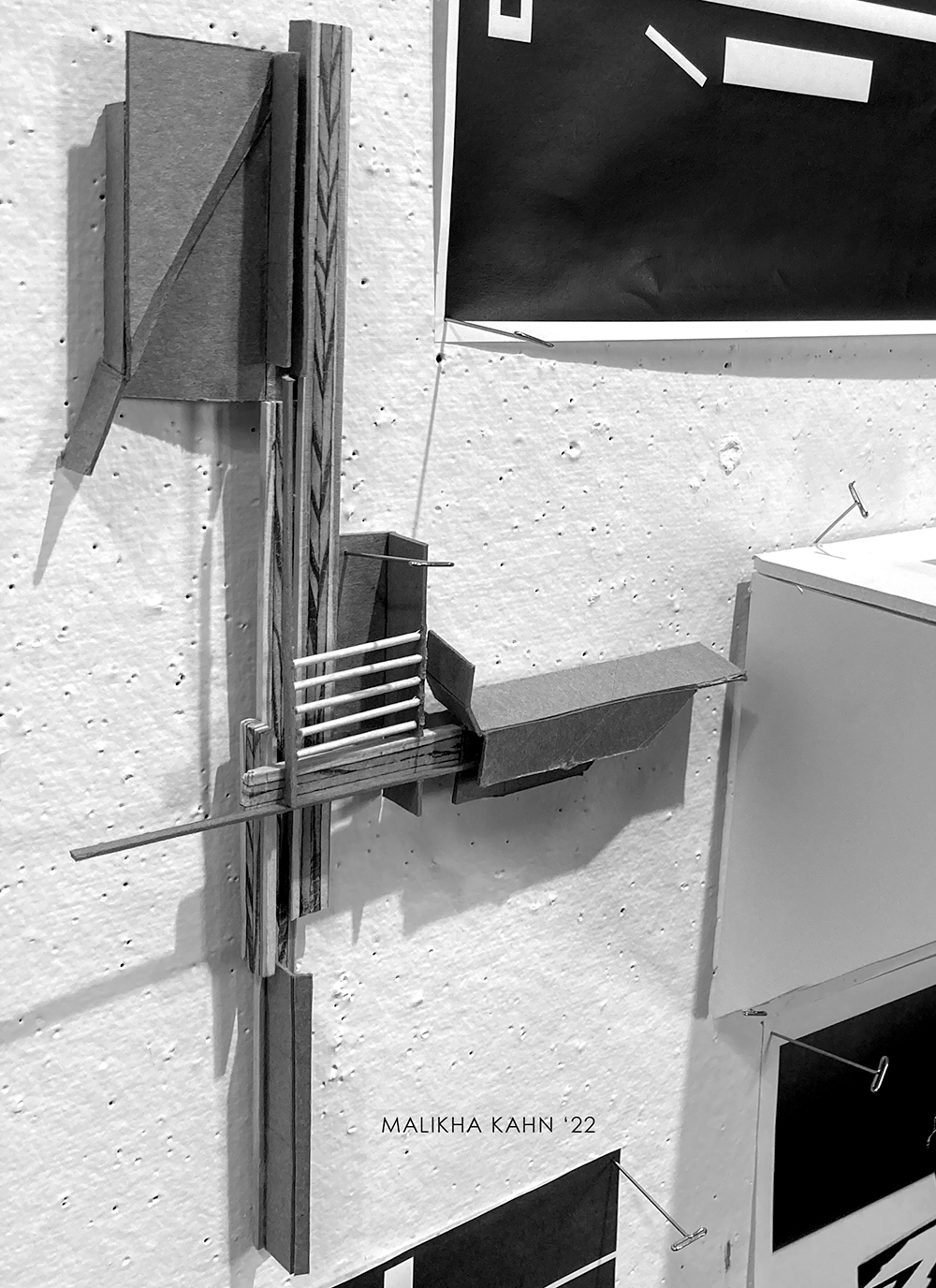 Possible career paths
Architect
Architectural Designer
Architecture Photographer
Construction Manager
Interior Designer
Design Director
Environmental Designer
Furniture Designer
Product Designer
Production Designer TV, Movies, Theatre
Exhibit Designer
Question Seeking & Problem Solving
Our studio courses are exploratory laboratories for innovative work and critical perspectives.  Our students learn to create ambitious drawings, imaginative models and constructed objects that are provocative visions: they both reflect our world and contribute fully to its unknown future.
We supplement the studios with charged and relevant courses in professional practice, digital design, history and theory, and building materials and methods.  
All of our graduates complete a professional internship and a thesis project; both serve as defining experiences that help to positively shape and impact our students' lives as future leaders in the field.
Experience architectural design.
Every semester, our students visit projects and firms in the mid-Atlantic region. We've also been to New York City, Richmond and Philadelphia in recent years. Our faculty and students often travel internationally to Sweden, Denmark and Austria.
We encourage an adventurous spirit in the studio and through travel beyond the JMU campus. As a form of engaged learning, experiences and exposure to other cultures allow students to see the built environment and design as fundamental parts of cultural identity, to be observed at various scales and in diverse contexts.
We believe in life-long learning, personal exploration and growth, and the richness of cultural diversity.