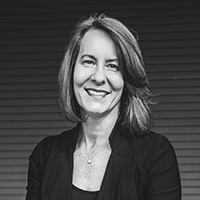 Education
M.F.A. University of Illinois at Urbana-Champaign
B.F.A. Eastern Michigan University
Areas of Expertise
McCusker has 25+ years of experience, which gives her a wealth of knowledge in many areas of graphic design. She specializes in typography, letterpress printing, artists' books, book design, professional practice and papermaking. Her research and activities have centered around interdisciplinary and cross-disciplinary design collaborations on a variety of topics and the development of the Madison Book Lab. McCusker has taught almost every course offered in the graphic design program and is the primary instructor for typography, senior graphic design capstone and book paper ink classes.
Previous Experience
McCusker has been a faculty member at JMU since 2001. Before arriving at JMU, she worked as a designer for several award-winning Chicago design firms and as an adjunct professor at the Illinois Institute of Art-Chicago and the School of the Art Institute of Chicago. Alongside her teaching responsibilities, she also has her own design practice. Past and present clients include the Black Rock Institute Press, the DuPont Corporation, the South River Science Team, Harlem Symphony Orchestra, Center for American Places at Columbia College, Women's Studio Workshop, and various institutions at JMU.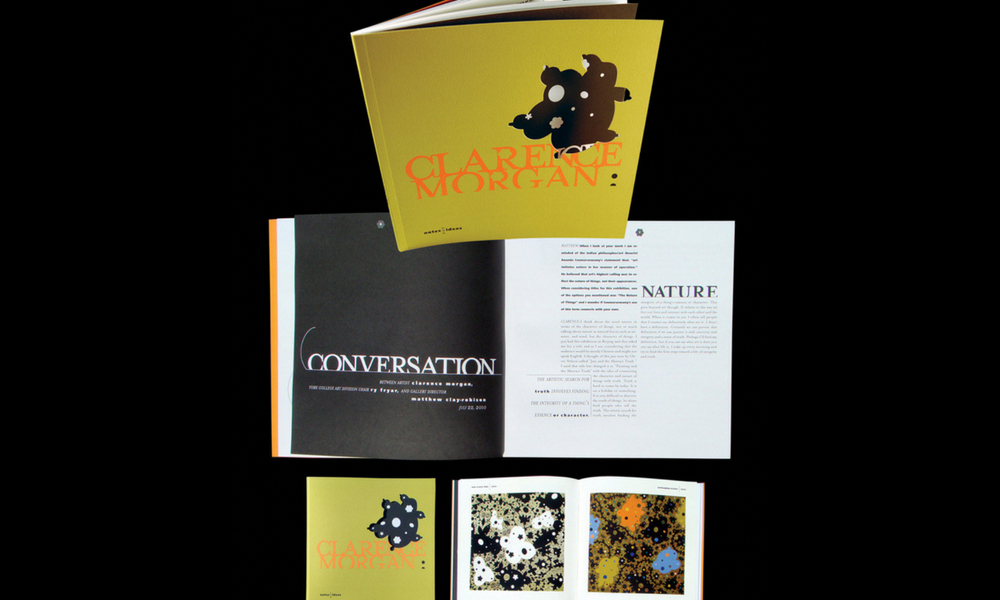 Clarence Morgan Catalog, Dawn McCusker
Honors, Awards, Scholarship
Throughout her career, McCusker has received many accolades for her design, including her work being selected in the following competitions: American Graphic Design and Advertising, AIGA DC 50, AIGA 50 Books/50 Covers, AIGA/Richmond GRADE Six, Creative Quarterly Design Journal, American Corporate Identity, Logoliscious, The Big Book of Logos, The National Trust for Historic Preservation, Identity: Best of the Best, HOW! International Design competition, From Power 2 Empowerment: Critical Literacy in Visual Culture, Published conference proceedings and the International Association of Business Communicators. Along with being selected, many of the work was exhibited by the respective organization and/or printed in publications.
Grants
McCusker has received many grants from 2005 – present totally more than $100,000. She has received grants from the following organizations: The Windgate Charitable Foundation, School of Art, Design and Art History Professional Development, College of Visual and Performing Arts Research Grant, Women's Studio Workshop Artists' Book Residency, DuPont Corporation Grant.
Presentations
McCusker has presented her teachings and research at many national and international design conferences. They include: 
Collective Relevance: The Reciprocity of Art and Artifact 2018 College Book Art Association Conference, Philadelphia, Pa.
AIGA Design Educators Community Conference, Bowling Green, Ohio; 
9th International European Academy of Design Conference, Porto, Portugal
College Art Association conferences in New York and Chicago;
University College Designers Association Conference in Lawrence, Kan.
New Views 2: Conversations and Dialogues in Graphic Design, London
From Power to Empowerment 2: International Conference on Critical Literacy in Visual Culture, Dallas
Permanent Collections
The Library of Congress, Yale University, Denver Art Museum, The New York Public Library, Rochester Institute of Technology, Virginia Commonwealth University, Indiana University, University of Delaware, Clark Art Institute, Rensselaer Polytechnic University, Ringling College of Art and Design, Columbia University, The University of Virginia, Vassar College, Brown University, James Madison University, Messiah College, Florida State University, The University of Michigan, Scripps College, The University of North Carolina, The Rare Book and Manuscript Library at The University of Illinois at Urbana-Champaign, and The University of Louisville.