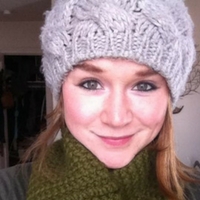 Year Graduated
2009
Major/ Minor
Art/Art History
What are you up to now?
Teaching Art at Curtis Elementary School in Chesterfield County, Va.
How does your art major/minor inform your career?
The Art Ed Program at JMU prepared me for a strenuous interview process, as well as for planning and implementing innovative and effecting lessons. My art degree allowed me to explore my own artistic voice which I share with my students. I feel that I have been fully prepared for my career as an Art Educator. 
What are some of the most valuable skills you gained from the School of Art, Design and Art History?
Problem solving and confidence. 
What is your advice for JMU students knowing what you know now?
Enjoy the process and learn as much as you can. Be prepared to be the Artist in Resident in your school community once you get a teaching job. You are showing your students an example of what an artist is. Be flexible and adaptable to change. 
Website/Blog
My classroom Twitter: @CurtisArtists