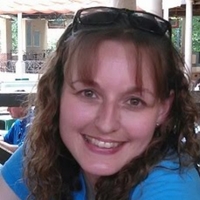 Year Graduated
1999
Major/ Minor
Art Education 
 
What are you up to now?
K-6 art teacher at King George Elementary in King George, Va.
What are some of the most valuable skills you gained from the School of Art, Design and Art History?
My art education classes helped me to practice my art making and presentation skills. The small class sizes were conducive to valuable feedback from peers. 
What is your advice for JMU students knowing what you know now?Art Education is a rewarding profession but has many challenges. Be realistic and ready to defend your job as well as advocate for it. Over 15 years I have watched so many children bloom and grow through art that I know it's worth the good fight.