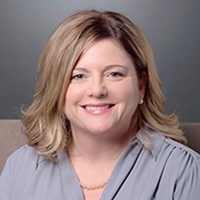 Year Graduated
1992
Major/Minor
B.F.A. Art (Painting)
Noteworthy campus activity or achievement
SEAC, NOW, NARAL, participated in Art Education Summer program, loved art department
What are you up to now?
Professor of Art, St. Mary's College of Maryland. Independent Artist and owner: theyellowline.co, thegesso.com, CP Art Studio

How does your art major inform your career?
JMU in general taught me the importance of community service. Combing art and community has been a major focus of my professional career.
What are some of the most valuable skills you gained from the School of Art, Design and Art History?
Orgnization, communication, teaching assistant for gallery outreach program and paper making studio. My printmaking experience was exceptional and prepared me for including printmaking in my painting practice.

What is your advice for JMU students knowing what you know now?
Meander. At school and in life. And don't forget that making art requires basic business knowledge.