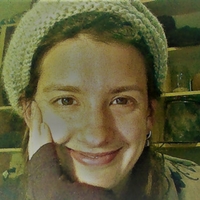 Year Graduated
2010
Major/Minor
Art
How does your art major/minor inform your career?
I landed a job with Greer Elementary School, part of Albemarle County Public Schools in Charlottesville, VA. . The school has a diverse population, an amazing administration and cooperative staff. I am proud to be an art-teacher finally using my (now expired but in the process of getting an extension) license, 6 years after graduating. I'm so thankful to have learned about visual art through JMU and student teaching experiences. 
What is your advice for JMU students knowing what you know now?
Be yourself and follow your own passions. I'm thankful for the experiences I've had since graduating. This year as my first year as a teacher in a public school is going to be a challenge but I am more confident than ever and excited to see my students excel.