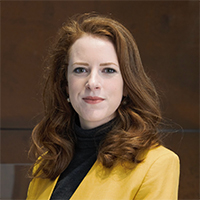 Year Graduated
2011
Major/Minor
Art 
Noteworthy campus achievement 
Alan Tschudi Outstanding Student in Studio Arts & Scholarship. 2010-2011.
James Madison University Undergraduate Art Exhibition Award.
What are you up to now?
Currently, I am the Curator – Community at Shepparton Art Museum in Shepparton, Victoria, Australia where I work with the rest of the curatorial and exhibitions team to deliver our exhibitions, specifically managing the Community Gallery, Children's Gallery, and the Artist in Residence programs. I am also currently pursuing my Masters in Art Curatorship at the University of Melbourne. 
What are some of the most valuable skills you gained from the School of Art, Design and Art History?
All the experimenting and time I took getting familiar with materials during my independent study enabled me to be a confident and successful arts instructor. Getting involved with my local community as an instructor at a community centre and working with local creatives involved me in community projects which lead me into working with and supporting emerging creatives resulting in my current role. 
What is your advice for JMU students knowing what you know now?
Make sure you manage basic business skills and get comfortable with completing project proposals - they're invaluable for applying for exhibitions and funding. 
Website/ Blog: https://cesbenshade.com | @cesbenshade