Nick Rahall and Jim Coyne - Madison Vision Series
Former Congressman Jim Coyne retired in 2013 after 18 years as president of the National Air Transportation Association (NATA). Prior to taking the helm of NATA, Coyne was a member of the House of Representatives, a business man, and Reagan political appointee. He was elected to represent the 8th District of Pennsylvania and while in Congress, Coyne was deeply engaged in issues pertaining to banking, energy, technology, trade, and fiscal policy. He holds degrees from Yale University and Harvard Business School.
First elected in 1976, former Congressman Nick Rahall was the youngest elected and longest serving member in the history of the U.S. House of Representatives. He represented West Virginia's 3rd Congressional District. Rahall's reputation to work across party aisles was well known and earned deep respect from his colleagues in Congress from across the political spectrum. Prior to his career in the U.S. House of Representatives, Rahall owned and operated a travel agency, partnered with his late father on a variety of business interests, and served as a top aid to the late U.S. Senator Robert Byrd.
Office of the President
Alumnae Hall
MSC 7608
91 Alumnae Drive
Room 208
Harrisonburg, Virginia 22807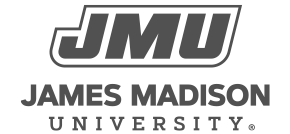 800 South Main Street
Harrisonburg, VA 22807
Contact Us