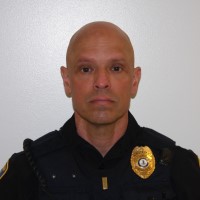 Lt. James "Jamie" Myers joined the James Madison University Police Department in 2010 as a Patrol Officer.  Promoted to the rank of Sergeant in 2013, he assumed command of the Joint Patrol Task Force.  In 2021, he took over responsibilities of the Operations Commander.
Prior to joining the JMU Police Department, Lt. Myers served with the Harrisonburg Police Department as a Patrol Officer.  He is a graduate of the Central Shenandoah Criminal Justice Training Academy and has experience in patrol operations to include field training, evidence technican, and accident reconstruction.
Lt. Myers is a retired combat veteran of the United States Army and National Guard.
Lt. Myers is a lifelong resident of Augusta County and a graduate of Robert E. Lee High School.