Police Department: Records Requests
April 22, 2022
The Records Request Form may be used for requesting information for Crash Reports, Local Background Checks, and a Police Report Verification Letter.
Crash Reports
There are two ways to obtain crash reports.  The requestor must be either an insurance company or the person named in the report.
Local Background Check
This background check will cover offenses the requester was convicted of only by the James Madison University Police Department. This does not include traffic offenses.  The Records Release Form may be mailed in, but first be notarized as indicated on the form, if not delivered in person.
Police Report Verification Letter 
This letter verifies that a report is on file with the James Madison University Police Department and also provides the following information; date and time of offense, reporting officer, and what property was stolen or damaged.
Freedom of Information Act
To request records from James Madison University, you may direct your request to Clay Sutton in the Office of University Communications.  The office can be reached at MSC 3608, James Madison University, Harrisonburg, VA 22807, (540)568-3621 (office), (540)568-4737 (fax); or foia@jmu.edu.  You may contact the office with questions you may have concerning requesting records from James Madison University.  In addition, the Freedom of Information Advisory Council is available to answer any questions any questions you may have about FOIA.  The Council may be contacted by email at foiacouncil@leg.state.va.us. or by phone at (804)225-3056 or (toll free) 1-866-448-4100.
More information is available at the James Madison University Virginia Freedom of Information Act website.
Civil Fingerprints
Please bring your paperwork/documentation from the agency requesting the prints.
Criminal Arrest Records
The Department of Virginia State Police Central Criminal Record Exchange is the custodian of these records.  Arrest records can be found in the Virginia Court system under Harrisonburg & Rockingham County. The website is http://www.courts.state.va.us/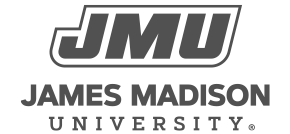 800 South Main Street
Harrisonburg, VA 22807
Contact Us