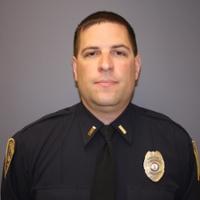 Lt. Campbell began his career at the Harrisonburg Police Department in 2001 as a patrol officer. He then transitioned to the JMU Police Department in 2003. He served as a Patrol Officer and Bike Patrol Officer for 10 years, during which he obtained instructor certifications in collapsible baton and defensive tactics, both of which Lt. Campbell teaches at the regional Police Academy frequently.
In April of 2013, Lt. Campbell was promoted to Patrol Sergeant and given the management responsibility of a squad of Patrol Officers.
In March of 2015, Lt. Campbell was given the assignment of Special Events and Crime Prevention Coordinator. During his time in this role, Lt. Campbell made many innovations to the program including a shared electronic calendar, graphical operations plans, and improved statistical analysis of personnel hours.
In September of 2016, he was promoted to Lieutenant and given command of the Police Department's Special Events Division.