Dr. Anne van Leeuwen: Associate Professor of Philosophy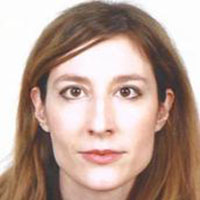 Office: Cleveland Hall 312
Education
B.A. The University of Western Ontario
M.A. Queen's University
Ph.D. The New School for Social Research
Research
Dr. van Leeuwen's research is in 19th and 20th century continental philosophy. Drawing on this tradition, her work deals with social and political issues and she is particularly interested in issues related to symbolic and material structures of domination and exploitation.
Teaching
Dr. van Leeuwen teaches courses in ethical reasoning and various topics in continental philosophy, and she leads the departmental Philosophy and Film group. She also has an interest in feminist philosophy, literary theory and aesthetics.
Recent Publications
"An examination of Irigaray's commitment to transcendental phenomenology in The Forgetting of Air and The Way of Love," Hypatia: A Journal of Feminist Philosophy 28:3 (2013), 452-468.
"Beauvoir, Irigaray and the Possibility of Feminist Phenomenology," SPEP Supplement, Journal of Speculative Philosophy 26.2 (2012), 474-484.
"Sexuate Difference, Ontological Difference: Between Irigaray and Heidegger," Continental Philosophy Review 43.1 (2010), 111-126.