Institutional Research: Common Data Set
November 6, 2019
The Office of Institutional Research annually responds to many requests for information. A group of institutional research professionals, the Association for Institutional Research, and the major college guide publishers developed a common set of data that will be collected for each institution. Institutions are encouraged to develop a common data set and place it on the Web.
Below are the data sets for James Madison University.
For Common Data Set information from prior years, please contact the Office of Institutional Research.
Office of Institutional Research
Varner House
MSC 3803
80 Bluestone Drive
Harrisonburg, Virginia 22807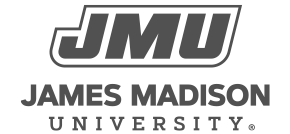 800 South Main Street
Harrisonburg, VA 22807
Contact Us