JMU Institutional Research Profiles
October 16, 2019
The State Council of Higher Education for Virginia (SCHEV) displays an overview of selected data about JMU.
The Carnegie Classificationis a framework for recognizing and describing institutional diversity in U.S. higher education.
Academic Council selected a faculty peer group which is appropriate for analyzing faculty compensation and related issues.
The U.S. Department of Education's College Scorecard has data on college costs, graduation, and post-college earnings designed to allow students and parents to compare different institutions.
Student Achievement Measure (SAM)
The Student Achievement Measure provides a picture of student progress and completion across institutions and state boundaries.
Core questions asked of institutions by the publishers (i.e., College Board, Peterson's and U.S. News & World Report).
Office of Institutional Research
Varner House
MSC 3803
80 Bluestone Drive
Harrisonburg, Virginia 22807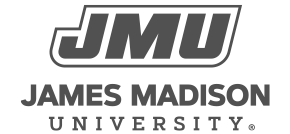 800 South Main Street
Harrisonburg, VA 22807
Contact Us