Institutional Research: Affordability
November 7, 2019
Cost of Attendance
Current and past tuition and fees for attending JMU.
Financial Aid
Types and sources of financial aid JMU students are using to help pay for college.
Student Debt
Average amount of debt students accrue by graduation, including default rates.
Post-Completion Wages
Wages and job data of JMU graduates as reported by the State Council of Higher Education for Virginia (SCHEV).
Office of Institutional Research
Varner House
MSC 3803
80 Bluestone Drive
Harrisonburg, Virginia 22807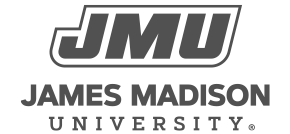 800 South Main Street
Harrisonburg, VA 22807
Contact Us