Director of the Marching Royal Dukes
Assistant Director of Bands

Scott Rikkers is the Director of the Marching Royal Dukes at James Madison University. A native of Kalamazoo, Michigan, he received his Bachelor of Music Education from Western Michigan University and Masters of Music in Education from James Madison University. Prior to his appointment at JMU, Mr. Rikkers was the Director of Athletic Bands at The University of Montana where he coordinated the athletic band program as well as conducted the University Concert Band and assisted with the Music Education curriculum. He has held an assistantship with the James Madison University band program prior to which he taught k-12 music in Michigan, holding positions in General Music and Middle/High School band.
Mr. Rikkers is a member of Phi Mu Alpha, Phi Delta Kappa, Pi Kappa Lambda and an honorary member of Kappa Kappa Psi and Tau Beta Sigma. In addition, he holds affiliation with the Virginia Music Education Association, Virginia Band and Orchestra Association, Collegiate Band Directors National Association, International Conductor's Guild, College Music Society, and the Music Educators National Conference. He has been a clinician in Michigan, Montana, South Carolina, and Virginia. Mr. Rikkers continues his work in the field of Music Education as an active clinician for both marching and concert venues.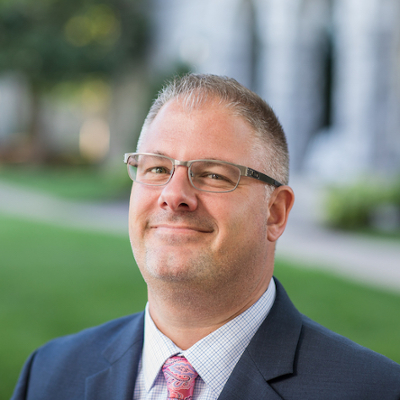 Scott Rikkers
Lecturer
Director of the Marching Royal Dukes
Assistant Director of Bands
rikkersd@jmu.edu