School of Music Operations Coordinator 

Sarah Macomber is currently the JMU School of Music Operations Coordinator. Sarah graduated from James Madison University with a Master of Music in 2017, and her Bachelor of Music in 2013. During her time as a music educator, she has taught at Plains Elementary School and Fulks Run Elementary School in Rockingham County, Virginia, and at Stuarts Draft High School in Augusta County, Virginia, where she directed the concert band, marching band, and jazz band, as well as taught music discovery and guitar.
Sarah has performed in many different ensembles including wind symphonies, symphony orchestras, pit orchestras, chamber orchestras, and chamber groups. In 2011, Sarah had the opportunity to work and perform with internationally-known performers at the Saarburger Serenaden, an international music festival in Saarburg, Germany. Currently, she performs regularly with the Massanutten Brass Band on Tenor Horn and the Valley Wind Ensemble, a community-based group consisting of professionals in the Shenandoah Valley, on clarinet.
In addition to her teaching and performing, Sarah enjoys doing research on community-based music within formal and informal affinity groups such as community bands, orchestras, choirs, and ethnic preservation groups. Her master's thesis is entitled Playing with Others: The Community, Motivations, and Social Structures of the Harrisonburg-Rockingham Concert Band.
Sarah is a past recipient of the 2012 Carol M. Jackson Scholarship for Music Education and the 2017 James Madison University Graduate School Community Engagement Award. She is an alumna of Tau Beta Sigma, and a member of Pi Kappa Lambda, the National Music Honor Society.
Mary Jean Speare
Professor, Associate Director of the School of Music
spearemj@jmu.edu
Contact Information
John Peterson
Assistant Director of the School of Music, Associate Professor
Composition/Theory Area Coordinator
peter2jr@jmu.edu
Contact Information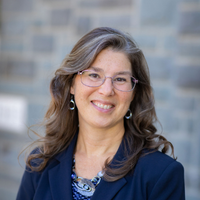 Jeanette Zyko
Director of Undergraduate Music Admissions, Associate Professor
music_admit@jmu.edu
Contact Information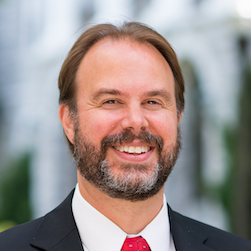 William Dabback
Director of Graduate Studies and Admissions, Professor of Music Education
dabbacwm@jmu.edu
Contact Information