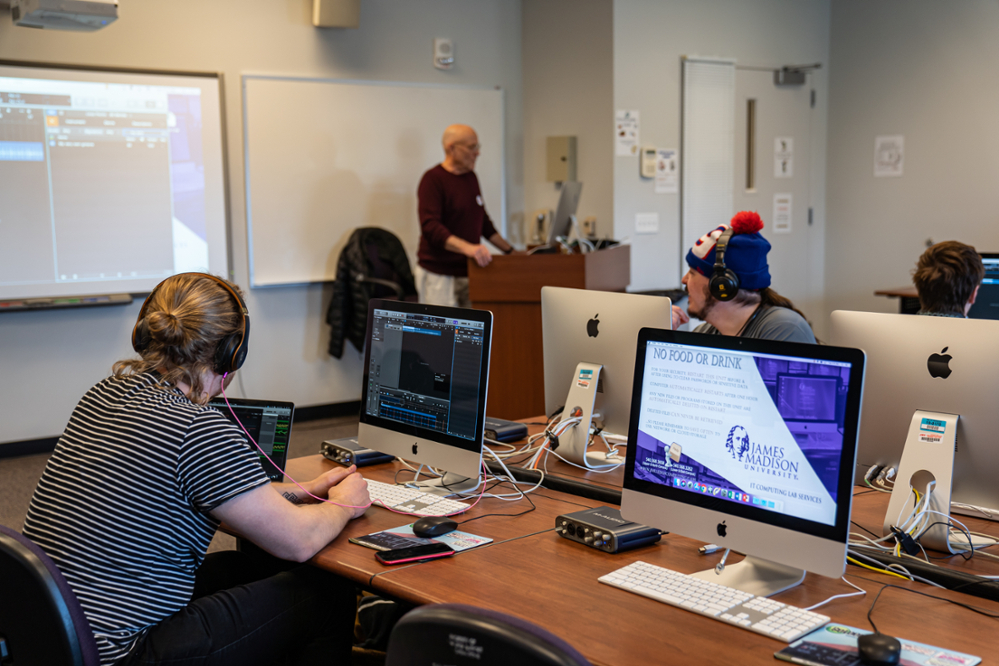 The Music Industry minor is open to all undergraduate students at JMU and is aimed at providing students majoring in other disciplines with a foundation for exploring career opportunities in the entertainment industry. 
The minimum requirement for a minor in Music Industry is 18 credit hours. Students must earn 50 percent of the required curriculum at JMU.
The minor is a part of the School of Music, a program within the College of Visual and Performing Arts.