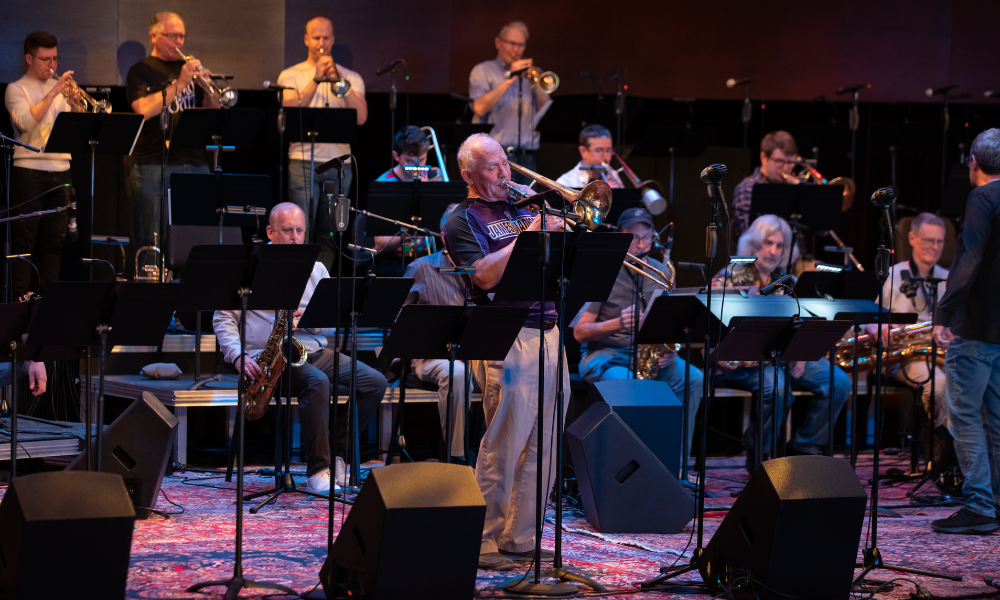 Ira Nathaniel "Nate" Smith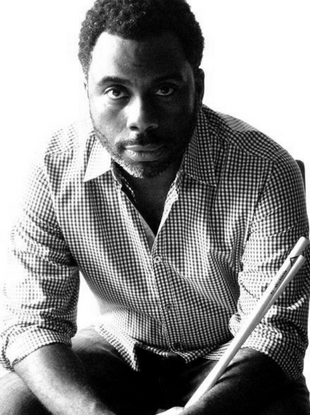 Ira Nathaniel "Nate" Smith (b. December 14, 1974) is an American drummer, composer, songwriter and producer.
Born and raised in Chesapeake, Virginia, Nate received a B.S. in Media Arts and Design from JMU in 1997. While still in college, Nate was recruited by the great jazz singer Betty Carter to participate in her esteemed Jazz Ahead program, which has produced an impressive list of alumni including Jason Moran, Cyrus Chestnut, Jacky Terrason, and Casey Benjamin, among many others. In graduate school at Virginia Commonwealth University, he met and performed with the legendary jazz bassist and composer Dave Holland, joining his GRAMMY-award winning Quintet and Big Band in 2003.  In early 2004, he joined saxophonist Chris Potter's group Chris Potter Underground, and has since recorded three albums with the ensemble.  Nate has played are recorded with an array of fantastic and diverse artists, including:  Ravi Coltrane, Jose James, Nicholas Payton, Joe Jackson, John Pattituci, Adam Rogers, Regina Carter, Mark de Clive-Lowe and Lionel Loueke. He has appeared on The Today Show, Late Night with Jimmy Fallon, The Late Show with David Letterman and Conan, and was featured in the October 2012 issue of Modern Drummer magazine.
Mr. Smith is also an esteemed educator, having served on the faculty of Betty Carter Jazz Ahead at The Kennedy Center 2013 and 2014 as well as The 2014 Thailand International Jazz Conference. In March 2015, he was the featured Artist-In-Residence at James Madison University, performing with the JMU Jazz Ensemble under the direction of Chuck Dotas.
Mr. Smith is also an accomplished R&B/Pop songwriter and producer, and in 2009 he formed his own production company, Waterbaby Music, Inc.   For more information about Mr. Smith's music, please visit https://www.natesmithmusic.com/.
Omar Thomas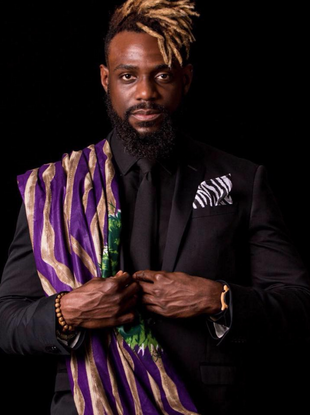 Described as "elegant, beautiful, sophisticated, intense, and crystal clear in emotional intent," the music of Omar Thomas (b. 1984) continues to move listeners everywhere it is performed. Born in Brooklyn, New York to Guyanese parents, Omar received his Bachelor of Music in Music Education from James Madison University (2005), where he played bass trombone in the JMU Jazz Ensemble and studied jazz arranging with Chuck Dotas, and his Master of Music in Jazz Composition at the New England Conservatory of Music (2008), where he studied jazz composition with Ken Schaphorst and Frank Carlberg.  Omar has also studied with multiple Grammy-winning composer and bandleader Maria Schneider.
Hailed by Herbie Hancock as showing "great promise as a new voice in the further development of jazz in the future," educator, arranger, and award-winning composer Omar Thomas has created music extensively in the contemporary jazz ensemble idiom. Omar spent 10 years as an Associate Professor of Harmony at Berklee College of Music. He currently serves on faculty in the Music Theory department of The Peabody Institute of The Johns Hopkins University. He has thrice been awarded the Certificate of Distinction in Teaching from Harvard University, where he served as a Teaching Fellow for four years. He was awarded the Boston Music Award's "Jazz Artist of the Year" in 2012, and in 2017, Omar was selected from an international pool of applicants to be an artist-in- residence at the Cité Internationale des Arts in Paris.
Omar's music has been performed in concert halls and on stages across the country and internationally. He has had a number of celebrated singers perform over his arrangements, including Stephanie Mills, Yolanda Adams, Nona Hendryx, BeBe Winans, Kenny Lattimore, Marsha Ambrosius, Sheila E., Leela James, Dionne Warwick, and Chaka Khan. His work is featured on Dianne Reeves's Grammy Award-winning album, "Beautiful Life." His big band, the 18- piece Omar Thomas Large Ensemble was formed in 2008. The group's first album, "I Am," debuted at #1 on the iTunes Jazz Charts and peaked at #13 on the Billboard Traditional Jazz Albums Chart. Their second release, "We Will Know: An LGBT Civil Rights Piece In Four Movements," has been hailed by Grammy Award-winning drummer, composer, and producer Terri Lyne Carrington as being a "thought provoking, multi-layered masterpiece" which has "put him in the esteemed category of great artists." Says Terri Lyne: "Omar Thomas will prove to be one of the more important composer/arrangers of his time."
John L. Ehlers, III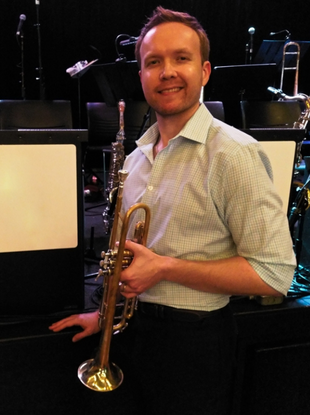 John L. Ehlers, III is a Washington, DC area-based psychotherapist and trumpet player. As a licensed and board certified professional counselor, he is in private practice providing client-centered, dynamic, and holistic care to individuals, couples, and families. He is a graduate of The George Washington University (M.A. 2008, Community Counseling) and James Madison University (B.S. 2006, Psychology, Minors in Music and Spanish), and completed post-master's graduate coursework through Adams State University (Clinical Mental Health Counseling).
While at JMU, John studied jazz and performed in the JMU Jazz Band under the direction of David Pope, the JMU Jazz Ensemble under the direction of Chuck Dotas, and multiple jazz chamber ensembles. In 2006 he went on tour with the JMU Jazz Ensemble to Montreal, the Montreux Jazz Festival, and the North Sea Jazz Festival. Since leaving JMU, John has appeared at Blues Alley in Washington, DC and other regional venues. He currently plays with big bands, jazz combos, and other ensembles throughout the DC area including The Hot Lanes Big Band, The Tom Cunningham Orchestra, and the Washington Metropolitan Philharmonic.
Adam Hopkins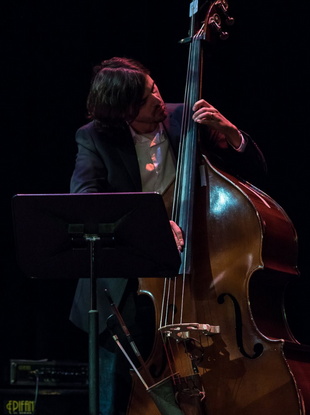 Adam Hopkins is a bassist, composer, and educator born and raised in Baltimore MD, residing in Brooklyn NY since 2011. His debut album CRICKETS has received international acclaim from a variety of sources, most notably ranking as the #2 Debut Album in the 2018 NPR Jazz Critics Poll. He was also named the #2 Newcomer Musician for 2018 in the International Critics Poll organized by El Intruso.
Adam currently appears in a number of NYC-based ensembles both as a leader and sideman, including recent performances with Henry Threadgill and a European tour with John Hollenbeck's Claudia Quintet. He leads three NYC-based bands (Adam Hopkins' Crickets, Bells + Wires, and Party Pack ICE). Adam has also performed with professional orchestras in Maryland, Virginia, Michigan, Pennsylvania, and the DC metro area. Adam has studied with some of the world's foremost bassists, including Michael Formanek, Jeffrey Weisner, Jack Budrow, Rodney Whitaker, Sam Cross, Drew Gress, and Gary Thomas.
In August of 2018 Adam launched Out Of Your Head Records, an artist-run Brooklyn-based record label dedicated to creative music and original visual art in limited runs, collaborating with renowned visual artists Nick Prevas and JMU alumnus T.J. Huff to shape the visual image of the label.
Adam held a faculty position at Loyola University for six years as a professor of double and electric bass, music theory, ear training, and jazz ensembles. Currently he teaches privately in his home studio and designs improvisation-based workshops for business through sfz Creative, a company he co-founded with musical associates Eric Trudel and Danny Gouker. He holds a graduate performance diploma in Jazz Studies from the Peabody Conservatory, a master's degree in Orchestral Bass Performance from Michigan State University, and a bachelor's degree in Music Industry from James Madison University, where he was very active in the JMU Jazz Combos and the JMU Jazz Ensemble under the direction of Chuck Dotas.
Master Sgt. Benjamin Polk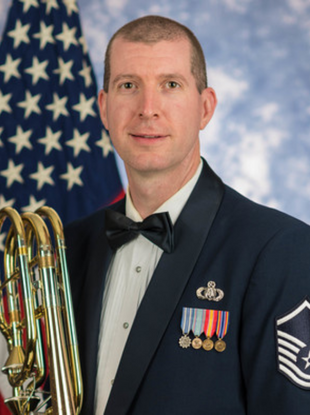 Master Sgt. Benjamin Polk is the bass trombonist of the Airmen of Note, The United States Air Force Band, Joint Base Anacostia-Bolling, Washington, D.C. Originally from Greenbush, Maine, he began his career in the Air Force in 2013.
Polk earned his Graduate Artist Certificate in Music Performance from the University of North Texas (UNT) in 2008, Master of Music from the University of Minnesota in 2004, and Bachelor of Music from James Madison University in 2002, where he held the bass trombone chair in the JMU Jazz Ensemble under the direction of Chuck Dotas. His teachers include Jan Kagarice, Vern Kagarice, Tony Baker, Tom Ashworth, John Tranter, Andy Lankford, and Jeannie Little. While at UNT, he was a teaching fellow and performed with the world-renowned One O'Clock Lab Band for three years, touring across the United States and performing at various jazz festivals throughout Europe. He can be heard on four compact discs with the One O'Clock Lab Band. He also performed and recorded with the North Texas Wind Symphony and was a founding member of the Lone Star Wind Orchestra. Polk was the bass trombonist in the UNT Teaching Fellow Trombone Quartet in 2007 when they won the trombone quartet competitions at both the International Trombone Festival and the Eastern Trombone Workshop. In 2010, he was named winner of the Marjorie Strickland Young Emerging Artist Competition in the Young Adult Division with his performance of Eric Ewazen's Concerto for Bass Trombone. Polk is also an alumnus of the 2001 Disney Collegiate All-Star Band.
Prior to joining the Air Force, Polk served as an adjunct instructor of music at both Western Kentucky University and Southcentral Kentucky Community & Technical College. He also freelanced in Nashville, Tenn., and has performed with the Nashville Symphony, the Nashville Jazz Orchestra, and the Duffy Jackson Big Band.
Matt Smiley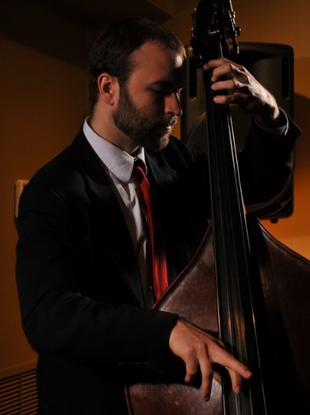 Matt Smiley is a bassist, composer, and educator from Staunton, VA, now residing in Denver, CO; he received his BM from JMU in 2007 with a Concentration in Music Industry and a Minor in Jazz Studies.
In his work as a performer and a composer, Smiley focuses on developing systems and modes of playing at the nexus of composition and improvisation that reference elements of established American vernacular and experimental music traditions.
Since moving to Colorado, Smiley has worked with a number of diverse and prominent performers and composers including Alvin Lucier, Christian Wolff, Stephen Drury, Jean-Claude Risset, Terrell Stafford, and Greg Osby. He is also on the faculties of the Denver School of the Arts Jazz Camp and The Gift of Jazz, a non-profit focusing on enriching the community through the creation, promotion, and preservation of jazz in the Rocky Mountain Region.
Dr. Josh D. Reed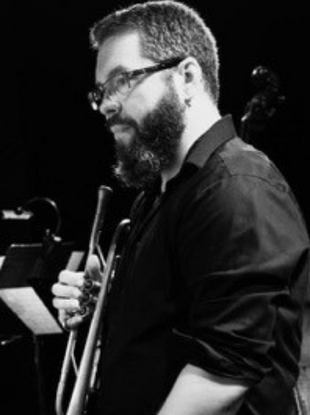 Dr. Josh D. Reed is the Director of Jazz Studies at Santa Clara University where he directs large jazz ensembles and combos, teaches private lessons, jazz improvisation, jazz history, and music theory. Dr. Reed holds degrees from the University of Colorado Boulder, Eastman School of Music, and James Madison University (BM 2006, Music Industry Concentration, Minor in Jazz Studies). 
As a performer, Dr. Reed has shared the stage with artists such as Dave Douglas, Brad Goode, Art Lande, Tommy Igoe, Greg Gisbert, Paquito D'Rivera, Rufus Reid, and Darlene Love. He currently leads his own trio, quartet, and quintet. As an educator, Dr. Reed has taught at Lagond Music School in New York, Metropolitan State University in Colorado, and the University of Colorado. Dr. Reed directed the Jazz Program at the University of Missouri in the spring of 2017 before accepting his current position at Santa Clara University. Dr. Reed recently released his first recording as a leader: Leaping Forward featuring Art Lande. He is also featured on Art Deco's Free Range, Emily Takahashi's Not Spoken, Omar Thomas's I Am, Matt Smiley's Quartet Art, Art Deco's Free Range, and upcoming releases from Dillon Vado's Never Weather and The Tim Wendel Septet. 
Taylor Barnett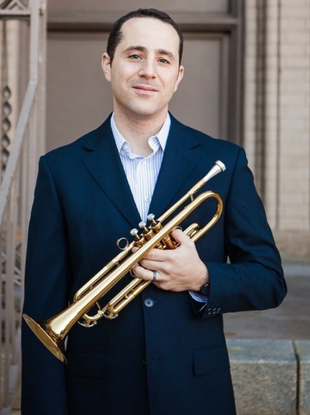 Taylor Barnett is a Virginia-based trumpeter, teacher, and composer. He is an Assistant Professor of Music at Virginia Commonwealth University, where he serves as Coordinator of Musicianship Studies and the instructor of Jazz Arranging/Composition.
He has performed as a member of No BS! Brass at the Monterey Jazz Festival, Lincoln Center, the Kennedy Center, Eaux Claires Fest, Festival d'été de Québec, Festival of New Trumpet Music, and on NPR's Tiny Desk Concert and as a freelance trumpeter with artists such as Dave Douglas, the Woody Herman Band, Gladys Knight, and The Temptations. 
Taylor is also a member of Sazli Çazli, a collaborative project between Turkish and American musicians incorporating modern jazz elements into traditional Turkish folk songs. The U.S. Embassy in Ankara has sponsored the ensemble in more than a dozen concerts and workshops across Turkey in 2015 and 2016, with performances attended by U.S. Ambassador John Bass and other U.S. and Turkish officials.
As a composer/arranger, Taylor's work is published by UNC Jazz Press and has been commissioned by the Richmond Symphony and artists such as Darryl Harper and Rex Richardson. His large-ensemble arrangements have been performed at international music festivals in Australia, Portugal, China, and the U.S.
Taylor earned B.M. Jazz Studies and M.M. Trumpet Performance degrees from VCU, and his D.M.A. in Performance, Pedagogy, and Literature at James Madison University in 2013, where he directed the JMU Jazz Band and held the solo trumpet chair in the JMU Jazz Ensemble under the direction of Chuck Dotas.
John Sipher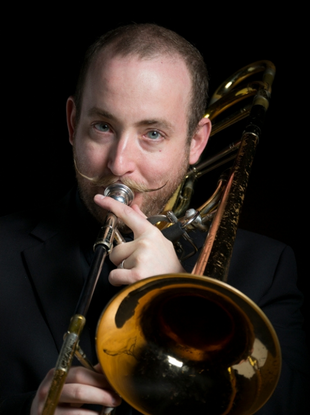 John Sipher joined the Colorado Symphony Orchestra as principal trombonist in 2015. He was born and raised in Roanoke, VA, where he started his musical journey in the Roanoke College Children's Choir. When he was in 4th grade, his parents bought him a trombone from a pawn shop for $180. His arms wouldn't be long enough to properly play the instrument until he was in 8th grade. While in high school, John toured with ska bands up and down the East Coast, including a stint on the Vans Warped Tour. Following high school, he attended James Madison University, where he graduated with a degree in music education and a minor in jazz studies. He received his master's degree in trombone performance at Yale University, studying under Scott Hartman.
John then joined the New World Symphony in Miami Beach, under the direction of Michael Tilson Thomas, for one season before winning the principal trombone position with the Syracuse Symphony Orchestra. Following the Syracuse Symphony's dissolution in 2011, John held positions with the Virginia Symphony Orchestra and the Richmond Symphony Orchestra before coming to the Colorado Symphony. He has also performed with the Los Angeles Philharmonic, the Detroit Symphony Orchestra, the Baltimore Symphony Orchestra, the Rochester Philharmonic, and the Grand Teton Music Festival.  John currently serves on the faculty of the University of Northern Colorado as a trombone instructor.
Greg Hankins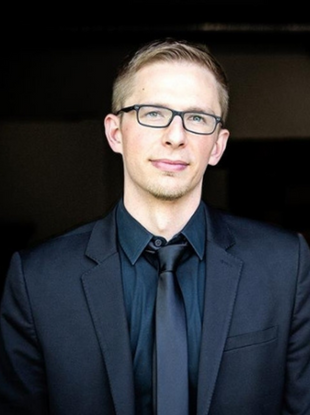 Pianist Greg Hankins is a collaborator at the University of Georgia where he is on staff for the UGA Opera Theatre. His recital partners have included members of the New York Philharmonic, Canadian Brass, Metropolitan Opera, Metropolitan Opera Orchestra, San Francisco Symphony, Cleveland Symphony, Boston Symphony, Sao Paulo Symphony, St. Louis Symphony, Atlanta Symphony, Sydney Symphony, and solo artists and faculty of universities and conservatories around the world. Greg leads the Whitehall Jazz Collective, an 8-piece ensemble specializing in contemporary jazz. Since 2012, he has served on the faculty of the New York State Summer School for the Arts. He holds degrees in Piano Performance from James Madison University (BM 2010) where he was the pianist in the JMU Jazz Ensemble under the direction of Chuck Dotas, and the University of Georgia (MM).
Shannon Gunn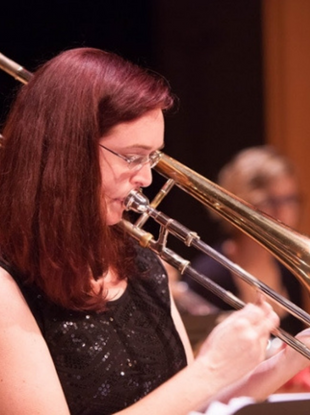 Hailed by the Washington City Paper as "D.C.'s Best Trombonist 2015" and the DistrictNow Blog as "Best Trombonist 2017,"  DC based Shannon Gunn is known for her exceptional tone and her grandiose project-du-jour. She is currently the artist in residence on Tuesday nights at Columbia Station in Adams Morgan as leader of the "Firebird Organ Trio," named "DC's Best Small Ensemble 2016" by the Washington City Paper. She also runs DC's premiere all-women jazz orchestra, "Shannon Gunn and the Bullettes," including successful performances at the Kennedy Center, Castleton Theatre House, DC Jazz Festival, Washington Women in Jazz Festival, Takoma Park Jazz Festival, Jazz on Jackson Place, Westminster Jazz Night, Nomadic Jazz, Great Gatsby Inaugural Ball, Goethe Institute, National Jazz Workshop, Gallery O on H, Arts on the Avenue, Bohemian Caverns, and  Dardanella.
As a member of the Bohemian Caverns Jazz Orchestra, she's had the privilege of playing with notable artists such as Oliver Lake, Cheryl Bailey, Yotam Silverstein, Wycliffe Gordon, Ken Schaphorst, and for Miho Hazama. Additionally, as lead trombone player at Michigan State University, she played with Billy Taylor, Rodney Whitaker, and Marian McPartland. She earned her Masters of Music in Jazz Studies from George Mason University in Fairfax, Virginia and also attended James Madison University and Michigan State University for her music studies. She produced "The JazzCast," a podcast dedicated to curated listening sessions with jazz musicians.
In addition to the ensembles listed above, Shannon Gunn has performed with the Metropolitan Jazz Orchestra, Reunion Music Society, American Festival Pops Orchestra, Manassas Chorale, at various TV stations such as  DCTV, CBS Morning Show (local) in Richmond,  WJLA ABC in DC as part of the Gatsby Ball promo, and has subbed in with the DIVA! Jazz Orchestra for Maurice Hines' "Tappin Thru' Life" as well as subbed on tour with Monika Herzig. She resides in Virginia with her husband, Timothy, and her dog, Faith. Photo Credit Suzette Niess.
MSG Kenneth W. McGee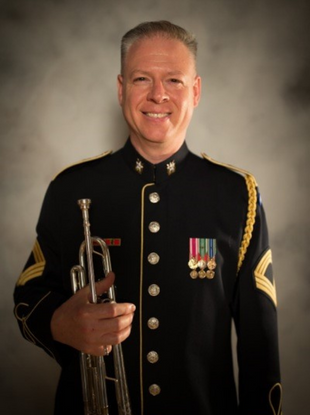 MSG Kenneth W. McGee grew up in Northern Virginia. He attended James Madison University from 1986 through 1991 and graduated with a bachelor's degree in trumpet performance. He received his Master's degree in trumpet performance from Northern Illinois University in 1993 where he served as the graduate teaching assistant, lead trumpet with the NIU Jazz Ensemble and director of the NIU All University Jazz Ensemble. In 1994, McGee joined the U.S. Army as lead trumpet with The United States Military Academy Band's Jazz Knights at West Point, New York. In 1999, he returned to Virginia as the lead/commercial trumpet soloist with The U.S. Army Band, "Pershing's Own" Concert Band. In 2012, he moved over to The US Army Blues as split lead trumpet and is currently the enlisted leader of The US Army Blues.
Andrew Kirk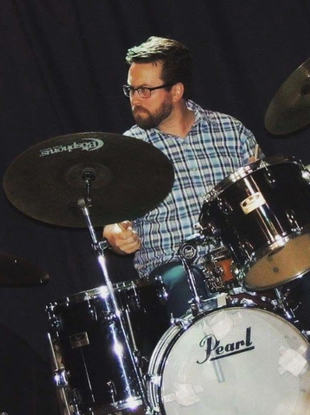 Andrew Kirk is a drummer, band leader, and manager from Pittsburgh, PA.  His high school years were highlighted by private study with the renowned jazz drummer Roger Humphries.  Andrew graduated from JMU in 2002 with an undergraduate degree in Business; while at JMU, he performed in various JMU Jazz Chamber Ensembles and was the drummer in the JMU Jazz Ensemble under the direction of Chuck Dotas (Andrew was also a punter and place kicker for the JMU Dukes football team).  After graduating, Andrew was active on the Charlottesville, VA and Philadelphia, PA music scenes before returning to Pittsburgh, where he manages multiple bands and gigs regularly in a variety of genres, including jazz, hip-hop, R&B, electronica, and rock.
Michael Elswick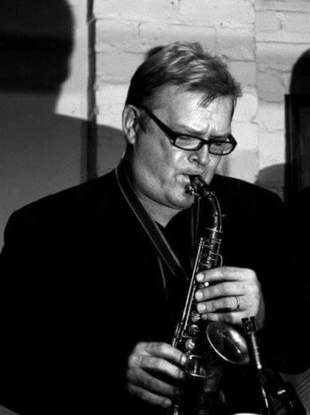 Michael Elswick
I have been playing saxophone since 1968 and a musical instrument repairman since 1972. In January of 1977, I joined the Navy as a musician and toured the mid-west performing in several different Naval bands doing marches, Big Band and Rock/Soul.  In 1980, I received a music scholarship at JMU where I studied music performance. From 1982 thru 1987, I worked in Charlottesville, VA for Stuart's Music, repairing brass and woodwinds. From 1987 until 1998, I worked at Crutchfield selling electronics and all the while playing gigs and repairing band instruments at my home. In 1998, I started working for Music & Arts and was there until January of 2008; then I opened Elswick Band Instrument Repair. So, here we are today! I perform locally in a variety of groups that play Blues or corporate/party bands or Big Bands and even an occasional sax quartet doing Vivaldi transcriptions. I currently play in Sentimental Journey, a 19-piece traditional big band. On top of that, every Thursday, you can find me at Fellini's, in Charlottesville, from 7-9pm with my quartet, the Michael Elswick Gathering which plays jazz, blues and Latin tunes.
Tony Nalker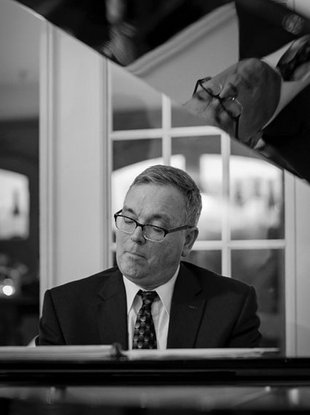 Tony Nalker performs widely in the Washington, D.C. area, currently serving as jazz pianist with the Smithsonian Jazz Masterworks Orchestra and the National Symphony Orchestra Pops.
From 1989-2016 Tony was the pianist of the premiere jazz ensemble of the U.S. Army, the Army Blues, and served as the group's enlisted leader. Nalker played for the highest levels of the U.S. government and military and performed on USO tours to Iraq and Afghanistan. He has also toured on musical diplomacy missions throughout the world on behalf of the U.S. State Department.
Since 2005, Tony has served as pianist of the Smithsonian Jazz Masterworks Orchestra, performing throughout the country to share the Smithsonian's collection of iconic jazz works with the American public. Since 2012, he has also performed with the National, Maryland, and Baltimore Symphonies.
Over the past 25 years, Nalker has performed with many artists across a multitude of musical genres.  He has also performed on hundreds of recordings in a variety of styles including jazz, folk, children's music, pop, Broadway, religious, and country.
Tony is also the pianist for Hal Leonard Publishing's Jazz Play-Along series which has produced nearly 200 instructional books with CDs and for Alfred Publishing's Jazz Play-Along and big band series. His numerous compositions and arrangements range from works for big band and smaller jazz ensembles to theater, dance, and film.
Tony received his undergraduate degree in music from James Madison University and his M.A. in music from the University of Iowa.
Marlon Foster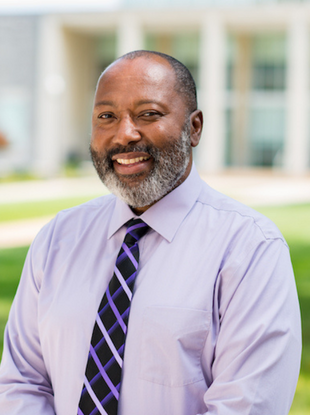 Marlon Foster recently retired from Harrisonburg City Public Schools, where he served as a middle school instrumental music teacher for 26 years. He has also conducted and adjudicated workshops involving concert percussion, marching percussion, and jazz band rhythm sections throughout Virginia. He has conducted many city, county, and All-District concert and jazz honor bands at the middle school level. He was a member of the United States Air Force Band at Langley Air Force Base under the direction of Lowell E. Graham. He has performed with the Shenandoah Valley Choral Society, Rockbridge Symphony, Harrisonburg/Rockingham Concert Band, and the Shenandoah Valley Bach Festival Orchestra. He continues to perform jazz with many local and regional jazz ensembles. Mr. Foster received his B. M. Ed and M.M. from James Madison University.
Dr. David Lambert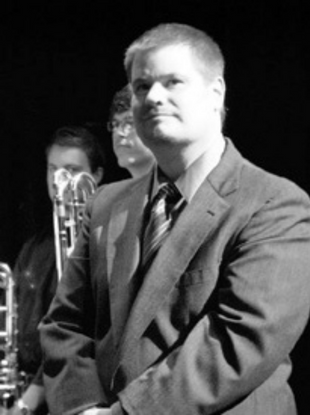 Dr. David Lambert is Assistant Professor of Trombone at Jacksonville State University in Jacksonville, Alabama. He teaches the trombone studio, directs one of JSU's four jazz ensembles, teaches courses in improvisation, jazz pedagogy, and jazz history, and directs the JSU Trombone Ensemble and trombone chamber ensembles.
A native of the Washington D.C. area, Dr. Lambert received his Bachelor of Music Education from James Madison University in Virginia, his Masters of Music Performance from Western Michigan University, and his Doctor of Musical Arts degree in Jazz Studies from the University of Miami.
Dr. Lambert has given presentations at the American Trombone Workshop in Washington D.C., performed at the Alabama Music Educators Association Conference, served as a panelist at the University of Georgia Trombone Summit, and has been active as a performer, clinician, conductor, and adjudicator throughout the Southeast.
Dr. Lambert has been a member of the Sioux City Symphony and the Bismarck-Mandan Symphony orchestras. He was a 1999 Downbeat Award winner, past winner of the Eastern Trombone Workshop Jazz Division, and a two-year participant in the Betty Carter Jazz Ahead program at the Kennedy Center in Washington, D.C. His writings on jazz trombone techniques have been published in the Instrumentalist magazine.
Dr. Lambert is also an active composer and arranger. His "Concerto for Trombone and Wind Ensemble" has been performed by ensembles at Jacksonville State University, the University of West Georgia, the University of Alabama-Hunstville, the University of Georgia, and the University of Miami.
In addition to his position at JSU, Dr. Lambert has held faculty positions at Morningside College in Sioux City, IA, the University of Mary in Bismarck, ND, and the University of Georgia in Athens, GA. Dr. Lambert is an active member of the International Trombone Association.
Eric Musselwhite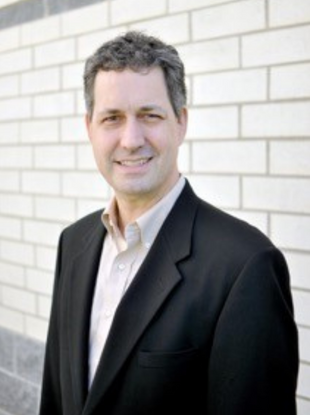 Eric Musselwhite is a professional freelance musician, adjudicator, clinician, and educator. He is currently one of the band directors at Grafton Middle School in Yorktown VA, and also serves as adjunct faculty at Christopher Newport University in Newport News VA, and at Chowan University in Murfreesboro, NC. Mr. Musselwhite has been an active performer for over twenty-five years, and was a featured performer and clinician at the Jazz en Vercors Festival in Villard de Lans, France. He remains active as an adjudicator and clinician. He has served on the faculty at Elizabeth City State University, and at Christopher Newport University where he served as Interim Director of Jazz Studies. Mr. Musselwhite holds a BM in music business from James Madison University, and an MM in Jazz Program Administration from Georgia State University.
M. Cory Schmitt
A native of Roanoke, Virginia,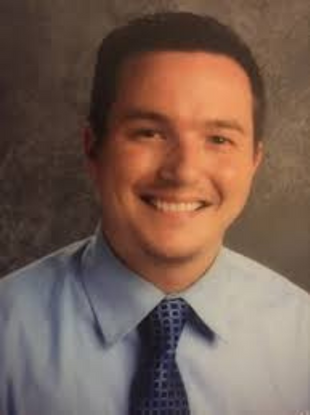 earned his Bachelor of Music Education degree from James Madison University in 2012. While at JMU, Cory played lead trumpet in the JMU Jazz Ensemble under the direction of Chuck Dotas, and was also a drum major for the Marching Royal Dukes. 
Cory is currently the Band Director at Forest City High School and Middle School in Forest City, Iowa, as well as the Director of Winds at Waldorf University. At Forest City schools, Cory teaches grades 6-12, conducts 4 different bands, and currently has 240 students in his program. His ensembles have earned numerous Division I superior ratings as well as 1st place finishes at various state-level events throughout Iowa. In 2017, Cory joined the music staff at Waldorf University, where he assumed the role of Director of Wind Symphony as well as Adjunct Professor of Music.
In 2014, Cory earned his Masters Degree in Wind Band Conducting and Trumpet Performance at the University of Northern Iowa, where he conducted the UNI Pep Band and UNI Concert Band. He also performed lead-trumpet with the award-winning UNI Jazz Band One, and traveled internationally on tour to Thailand.
As a performer, Cory has performed as a lead-trumpeter with numerous jazz and classical musicians such as John Hollenbeck, Mike Holober, John Clayton, Donny McCaslin, Craig Morris, David Childs, Les Neish, The Jim McDonough Orchestra, Colossus Big Band, The Jazz Coalition, as well as the rock band Kansas and the Motown group The Temptations.
Dan Roberts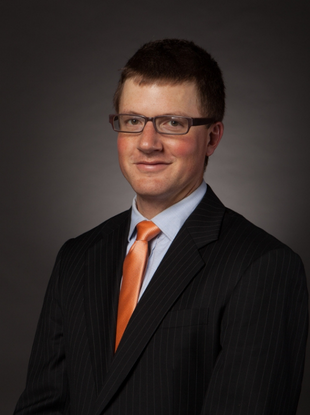 Dan Roberts (BM, JMU, 1999) is a pianist, arranger, and composer living in Washington, DC. He has performed with his own groups and as a sideman at many of the top jazz venues in the area, from Blues Alley to Bohemian Caverns to the Kennedy Center to the Strathmore, where he was a mentor in the Artist in Residence Program. He has shared the stage with internationally celebrated jazz artists such as Matt Wilson, Maria Schneider, Steve Wilson, Gary Smulyan, Ted Brown, Christian Howes, Warren Wolf, and Joel Frahm. His original compositions and arrangements have been premiered by such groups as the Bohemian Caverns Jazz Orchestra, the US Army Blues Jazz Ensemble, and the Pershing's Own Contemporary Music Ensemble. He has recorded two albums: "Yoshimisongs," featuring a jazz piano trio reinterpretation of the Flaming Lips record "Yoshimi Battles the Pink Robots," and "Can't Not," a rock-influenced collection of instrumental originals. He is a member of The U.S. Army Band "Pershing's Own," where he plays keyboards for the popular music ensemble "Downrange."
Terry Vosbein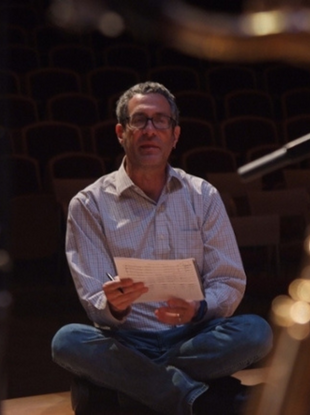 New Orleans born composer, Terry Vosbein has received numerous commissions to write new works from such organizations as the Cleveland Orchestra and the Cleveland Museum of Art, and the Knoxville Jazz Orchestra. He has composed works for orchestra, wind ensemble, various chamber ensembles and choir. He written works for jazz bands of all sizes. His compositions have been performed all over the world.
Recent recordings on which Vosbein served as arranger/composer/producer include STRADIVARIUS CHRISTMAS, PROGRESSIVE JAZZ 2009, LA CHANSON FRANÇAISE, and PRIME TIME. They are all available from Max Frank Music.
Vosbein has been awarded seven summer residencies at La Cité Internationale des Arts in Paris, and a fellowship at University College in Oxford. His composition "A Prayer for Peace," a reaction to the events of September 11th, continues to receive performances worldwide. A more recent work, Charleston Episodes, was premiered by Chamber Music Charleston at Carnegie Hall in 2013.
Vosbein teaches music composition and directs the Jazz Ensemble at Washington and Lee University in Lexington, Virginia. He received his Masters in Composition from James Madison University under the tutelage of John Hilliard, and his Doctorate in Composition from the Cleveland Institute of Music, where he was a student of Donald Erb.
Chris Magee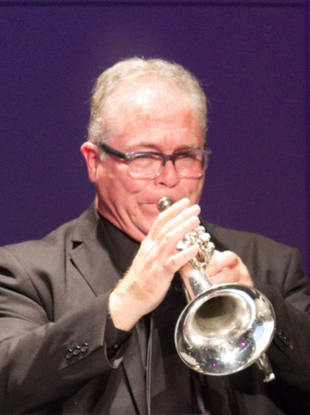 Chris Magee is Assistant Professor of Music at University of Lynchburg. At UL, Dr. Magee is Director of Jazz Studies, teaches trumpet, and teaches courses in music appreciation, and music technology. He received the doctor of musical arts degree from the University of Iowa and bachelor and master of music degrees from James Madison University.
Chris is in demand as a clinician and guest conductor around the east coast, including guest director of the VBODA District 16 All-District Jazz Ensemble and the Delaware All-State Jazz Ensemble.
A busy free-lance trumpeter, Dr. Magee is principal trumpet with the Lynchburg Symphony Orchestra, and he has played lead trumpet for artists such as Aretha Franklin, Wayne Newton, The Temptations, The Four Tops and the O'Jays. He was staff trumpeter and arranger at Walt Disney World in Orlando, Florida. He is co-leader and lead trumpet with the Vosbein-Magee Big Band (vosbeinmageebigband.com). 
Pete Spaar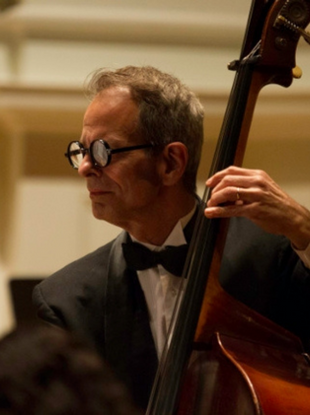 Pete Spaar has served as principal bass of the Charlottesville Symphony at the University of Virginia since 1989. He serves on the music performance faculty at the University of Virginia where he teaches classical and jazz bass and is a member of the Free Bridge Quintet. He has performed with the Fort Worth and Roanoke Symphonies and is currently a member of the Richmond Symphony. He has extensive freelance experience as both a jazz and classical bassist, including performances with Michael Brecker, Dave Liebman, Mose Allison and Emily Remler.
Mr. Spaar holds a Bachelor of Music degree from James Madison University and a Master of Music degree from University of North Texas. He has studied with Thomas Lederer, principal bassist with the Dallas Symphony Orchestra.
Matt Stuver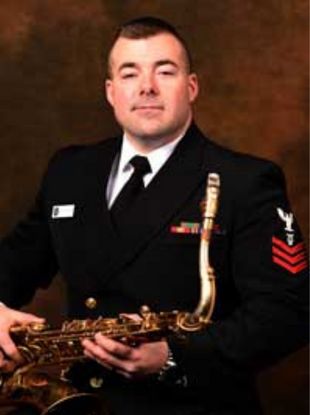 Musician 1st Class Matt Stuver, of Virginia Beach, Virginia, joined the U.S. Navy Band Cruisers as saxophonist in 2014 after serving as saxophonist with the U.S. Naval Academy Band.
Stuver earned a Bachelor of Music Education from James Madison University, dual Masters of Music in saxophone performance and literature and in jazz studies and contemporary media from the Eastman School of Music, and is currently pursuing a Doctor of Musical Arts in jazz studies and contemporary media, also at the Eastman School of Music. He has studied with David Pope, Chuck Dotas, Ramon Ricker, Walt Weiskopf, Clay Jenkins and Bill Dobbins.
In 2011, Stuver was the winner of Downbeat Magazine's Student Music Award for jazz soloist-soprano saxophone. He has played with such artists as Peter Erskine, John Clayton, Bob Sheppard, Maria Schneider, Bob Brookmeyer, Clark Terry, Wayne Bergeron, Chuck Mangione, Rick Baptist, Christian McBride, Clay Jenkins, Bill Dobbins and Walt Weiskopf. He has performed with the Rochester Philharmonic Orchestra, the Roanoke Symphony Orchestra, the Henry Mancini Institute, the All-American College Band in Disneyland and as a guest artist with the Eastman New Jazz Ensemble. Stuver has also performed at the Rochester International Jazz Festival and the JVC Jazz Festival in New York City, and with the Eastman Wind Ensemble during their 2004 Asia Tour and Carnegie Hall performance. He can be heard on the CDs "Manhattan Music" and "Danzante."
In his free time, he enjoys powerlifting, boxing, cooking and spending time with his family.
Wells Hanley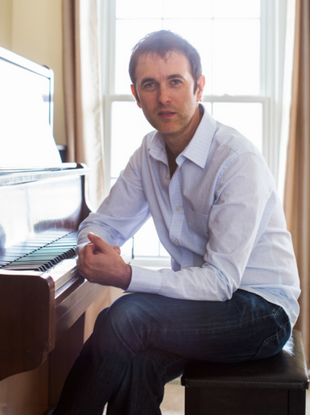 Pianist, composer, improviser, and arranger Wells Hanley has performed at major festivals and clubs all over the U.S. and Europe, including the Spoleto Festival in Italy, the Montreaux Jazz Festival in Switzerland, The North Sea Jazz Festival in the Netherlands, and Birdland and the Iridium in New York City. He has performed and/or recorded with a variety of artists including Dave Matthews, Wynton Marsalis, Betty Carter, Tom Wopat, Steven Lutvak, David Liebman, and John McCutcheon. He has co-presented at the Psychotherapy Networker Symposium using improvisation and song to help participants rediscover and reframe their stories.
Wells earned a Bachelor of Music in classical piano from JMU and a Master of Music in jazz and commercial music from Manhattan School of Music. He has taught at The New School, UVA, JMU, and VCU where he is currently on the faculty teaching jazz piano and improvisation.
Wells is an avid meditator and believes that the world can become a better place through individuals getting to know themselves better. He is a creative coach, an encourager of the authentic, and a champion of all things beautiful and artistic. Wells lives in Richmond, VA with his wife, Maria, who is also a pianist, and his son Sasha who is a cellist and a dancer.
Christopher Riechers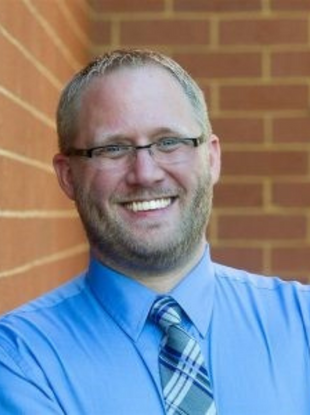 Christopher Riechers is the Associate Director of Bands at Chantilly High School. At Chantilly, Riechers directs the jazz program consisting of more than 50 students split over two to three big bands and runs the Chantilly Invitational Jazz Festival. Called by the Airmen of Note, "the premier scholastic jazz competition on the East Coast," the Chantilly Invitational Jazz Festival is entering its 39th year and routinely boasts over 30 middle school and high school jazz ensembles.
Riechers graduated from James Madison University with a bachelor's degree in music education and a minor in Jazz Studies.  Mr. Riechers received his Master's Degree in Saxophone Performance from the University of Massachusetts at Amherst.  While at UMASS, he was awarded a teaching assistantship in the saxophone studio. Over the course of his educational career, Riechers has studied with Dave Pope, Chuck Dotas, Lynn Klock, and Jeff Holmes.
Working in Fairfax County since 2008, Mr. Riechers has taught music at every level available to students.  Mr. Riechers began his career teaching general music and has since moved on to teach both elementary and middle school band. During the 2014-15 school year, Mr. Riechers helped to restart and rebuild South County High School's jazz program. Mr. Riechers has also taught saxophone as adjunct faculty at James Madison University, served as a saxophone and jazz ensemble clinician at various high schools throughout Fairfax County.
While not working, Christopher enjoys spending time at home with his wife-Sarah and two children, Caeden and Charlotte.
Dave Doescher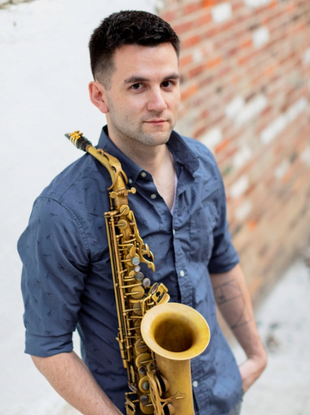 Dave Doescher (Olmstead) is a performer, composer, teacher and adjudicator from Northern Virginia. Dave studied saxophone and received a Bachelor of Music degree from James Madison University in addition to a Masters degree from Eastman School of Music for Classical Saxophone. While attending school, Doescher studied with David Pope and Chien-Kwan Lin, and received additional instruction from Lynn Klock, Remi Bolduc, Erik Hove, Andre Leroux, Dick Oatts, Dana Landry, David Binney, Tony Malaby and Walt Weiskopf.  He was the lead alto saxophonist for three years in the JMU Jazz Ensemble under the direction of Chuck Dotas.
Dave was a member of the Eastman New Jazz Ensemble which was awarded the Downbeat Magazine Award for Best College Big Band in 2009. Prior performance experience consists of membership in the Dave Rivello Ensemble, Everyday People, the Red Bar House Band, Downbeat Jazz Band, the Gary Wofsey Sextet, Jones & Company and the Virginia Jazz Ambassadors. Dave has also appeared in performances at several festivals including: Rochester, North Sea, Montréux, Sala Rosa, Herndon, and Montréal. As a member of the Eastman and JMU Jazz Ensembles, he has presented concerts with many notable artists including Jovino Santos Neto, Dick Oatts, Vincent DiMartino, Dana Landry, Erik Appelgate, Jim White, Andy Connell, Clay Jenkins, Tom Davis, John "Jabo" Starks, Rich Perry and Maria Schneider.
Currently, Dave is a freelance jazz musician and performs regularly with the Harry Bells, Bachelor Boys and Loudoun Jazz Ensemble. He also enjoys teaching privately, directing woodwind sectionals and adjudicating solo festivals/competitions.  This year Doescher also launched an online music store:  www.triadwinds.com 
Matthew Vangjel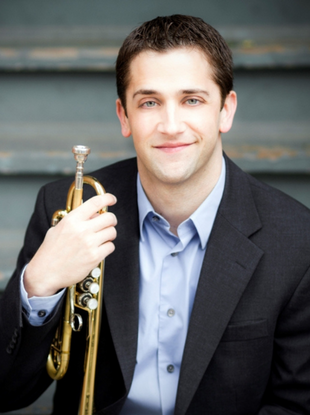 Matthew Vangjel is an Assistant Professor of Trumpet at Louisiana State University in Baton Rouge. In addition to his current duties at LSU, Vangjel is an active performer locally and nationally. Currently, he is a member of the Mirari Brass Quintet (Ariel Artists) with whom he maintains an active touring schedule. He is also a member of the internationally acclaimed Fountain City Brass Band, based out of Kansas City. As an orchestral musician he regularly performs with the Alabama Symphony, Mobile Symphony, and the Baton Rouge Symphony.
He is a graduate of the University of Missouri - Kansas City (DMA), the University of Michigan (MM), and James Madison University (BM- Music Education) where he was a member of the JMU Jazz Ensemble under the direction of Chuck Dotas.  When not teaching or playing, he is traveling or hiking with his wife, Jena, and their dog, Beaux.
Alex Bender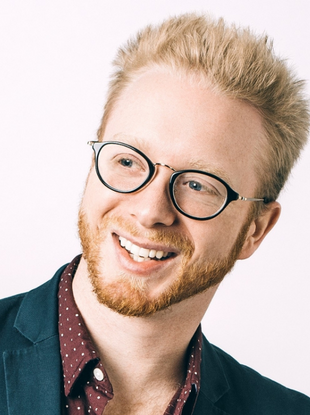 Alex Bender has performed with Josh Groban on Good Morning America, Idina Menzel on her World tour, and originated a supporting lead role as an actor in the Tony-Award winning Broadway show, Bandstand.  
Alex is the original trumpet player from Broadway's Finding Neverland, Side Show, Cirque Du Soleil's Paramour and NBC's "Peter Pan Live!"   He recently completed his 5th season at the Radio City Music Hall, accompanying the Rockettes in the Christmas Spectacular, and continues to play on Broadway shows including Wicked, Chicago, Mean Girls, Kinky Boots, The Prom, and My Fair Lady.
As an orchestral musician, Alex has performed as Principal and Section Trumpet with the Symphony Orchestras of New Jersey, Harrisburg, Princeton, Hartford and Springfield (MA), and made his orchestral soloist debut during his tenure as Principal Trumpet with Symphony in C, performing Tartini's Violin Concerto on the piccolo trumpet.  As a chamber musician, Alex has performed with Manhattan Brass, Stamford Symphony Brass Ensemble, Broadway Chamber Players, and recorded albums with John Zorn and Dave Leibman.  
Before moving to New York, his career allowed for extensive travel, performing in 18 countries as well as in 49 States. On the high seas, Alex played lead trumpet and jazz aboard cruise ships for Royal Caribbean International, Celebrity, and Azamara Cruise Lines. Later, he toured North America with Lincoln Center's production of South Pacific and Disney's Beauty and the Beast. 
Alex is currently acting, singing, dancing, and playing trumpet and French horn in the World Premiere stage version of August Rush, directed by John Doyle (Sweeney Todd, Company).  
Alex holds a Bachelor's degree in Music Education and Jazz Studies from James Madison University (where he was Lead Trumpet in the JMU Jazz Ensemble under the direction of Chuck Dotas) and a Master's degree in Orchestral Trumpet Performance from the Manhattan School of Music. His principal teachers include Mark Gould, Vincent Penzarella, Thomas Smith, Jim Kluesner, Bill Perbetsky, and the late Laurie Frink.