Frequently Asked Questions
Classified Leave
---
Can my leave record be changed after it is approved by my supervisor?
Yes, approved leave requests can be deleted after approval. Your supervisor will need to email the Leave Coordinator with the corrections that are needed.
May I request leave in advance or must I wait until after the date has past?
Yes, leave requests may certainly be made in advance and this is encouraged. Your supervisor will not receive an email to approve the leave until after the date has past. Seek prior approval you're your supervisor before entering your request in MyMadison.
Where do I find the Time and Attendance Record?
Non-exempt employees will receive an email form the Leave Coordinator within the first month of employment that will have instructions and the link to the Time and Attendance Record. The record can also be found on the Human Resources website under Forms.
Why do I have to complete a Time and Attendance Record?
All non-exempt employees must maintain a Time and Attendance Record which is a log of all hours worked and a Department of Labor requirement. The purpose of the Time and Attendance Record is to show record of the hours any non-exempt employee worked in the event the university were to be audited. The records are turned in to HR at the end of each leave year.
What is the smallest amount of leave that I can request?
All leave (with the exception of the Personal Day and A&P Faculty Leave) may be requested in increments of 0.25 (or 15 minutes) (i.e. 0.25, 0.50, 0.75, and 1.00).
When will I receive my leave balances?
New hire leave balances are normally granted on the 10th and 25th of each month unless those days fall on a weekend.  If you start in the middle of a pay period you will not receive your balances until the following 10th or 25th, which will be retroactive to your start date.
When will I accrue annual leave?
Annual leave is accrued at midnight on the 9th and 24th after you work or are on paid leave the entire pay period.
The personal day is an extra holiday granted to eligible employees. It must be used in the full 8 hour increment.
Why can't I use VSDP sick leave for my family member's illness?
VSDP sick leave is for your own personal illness or injury only, according to Virginia Department of Human Resource Management policy.
Why can't I see last year's leave transactions?
Each leave year, at year end, these transactions are archived in preparation for the new leave year. You may contact the Leave Specialist to receive a report of these transactions.

What are the dates for the classified and VSDP leave year?
January 10th through January 9th of each year.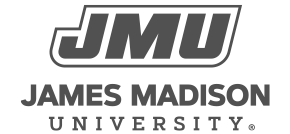 800 South Main Street
Harrisonburg, VA 22807
Contact Us