Dhanuska Wijesinghe, Ph.D.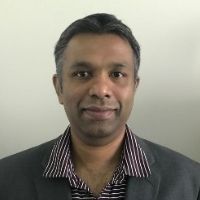 Research Description
My research interests lie broadly in several areas of plant and environmental sciences. More specifically, my primary interests are in soil erosion modeling, field soil characterization, soil monolith preparation, stormwater management, Geographic Information Systems (GIS), water quality, geomorphology, hydrology and coastal wetland systems. Currently I am working on comparing engineering properties and particle sizes (using laser diffraction methods) of different soils collected across the Valley and Piedmont region of Virginia.
Courses
Environmental Soil Science (GEOL 430)
Physical Geology lab (GEOL 110L)
Integrated Sciences – Physics, Chemistry and Human Experience (ISCI 101)
Scientific Writing – Writings and Communications in Geosciences (GEOL 291)
Education
PhD in Plant and Environmental Sciences (minor: Statistics), 2018, Clemson University
MS in Crop Science, 2009, University of Peradeniya, Sri Lanka
BS in Agriculture, 2007, University of Peradeniya, Sri Lanka