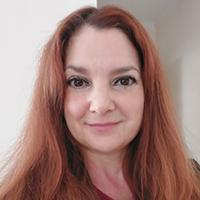 Office
Keezell 428
Spring 2023 Office Hours:
M 1-5 on Zoom and W after 4:40 by appointment
Education
Ph.D. University of Georgia (Linguistics)
Courses
SPAN 436: Community Interpreting
SPAN 496: Translation/Interpreting Internship
FL 430: Forensic Linguistics: Language and the Law
Research and Teaching Interests
Language and the Law/Forensic Linguistics, Discourse/Conversation Analysis, Game Theoretic Pragmatics, Statistical Corpus Linguistics, Translation/Interpreting Studies, Technology-Enhanced Learning
Current Research Project
American Council of Learned Societies/ACLS Fellowship Award/Fellow 2018-2019. Research Project Title: Language at the Center of the American Justice System.
Project Link: https://www.acls.org/research/fellow.aspx?cid=fd333bdb-eb22-e811-80d3-000c299476de 
Publications
Books
Mason, M. Police Interrogation, Language, and the Law: The Invocation Game (under contract/forthcoming/2023), Cambridge University Press.
Mason, M. and F. Rock. Eds. The Discourse of Police Interviews (2020), University of Chicago Press.
Criminology, Language and Linguistics: Anthropological/Sociological Aspects of Language | Language and Law. Link: https://www.press.uchicago.edu/ucp/books/book/chicago/D/bo41210416.html
Mason, M. Courtroom Interpreting. Lanham, Md.: Rowman and Littlefield Publishing Group. Foreword by Susan-Berk-Seligson (2008). 178 pp.
Peer-Reviewed Articles
Mason, M (under review). The Game of Reconsidering Miranda Rights: An Empirical Analysis. 

Mason, M (2018). Negotiated Exchanges and Linguistic Footing in the Spanish-English Bilingual Courtroom: Perspectives: Studies in Translation Theory and Practice. 1-14.
Mason, M. (2016). The 'Preparatory' and 'Argumentation' Stages of Police Interrogation: A Linguistic Analysis of a Criminal Investigation. Language & Communication 48: 79-87.
Mason, M. (2015) The Role of Interpreters in Adjudicating Blame: An Examination of Spanish Clitics and Active-Passive Voice in a Spanish/English Bilingual Criminal Trial. Translation and Interpreting Studies: The Journal of the Translation and Interpreting Studies Association (Dec., 10.2).
Mason, M. (2013) Can I get a Lawyer?: A Suspect's Use of Indirect Requests in a Custodial Setting. The International Journal of Speech, Language and the Law 20(2): 203-227.
Mason, M. and R. D. Mason. (2012) Communicating a Green Corporate Perspective: Ideological Persuasion in the Corporate Environmental Report. Journal of Business and Technical Communication 26(4): 478-505.
Mason, M. (2011) Examining the Rhetorical Structure and Discursive Features of Letters of Leniency as a Genre. Pragmatics: Quarterly Publication of the International Pragmatics Association 21(1): 111-26.
Mason, M. (2008) Psychics and the 'Other Side': A Discourse Analysis of Televised Psychic Readings. Pragmatics: Quarterly Publication of the International Pragmatics Association 18(3): 453-68.
Mason, M. and R. D. Mason. (2006) Legal Standards for Establishing Concealment: A Theoretical Framework for Statistical Analysis. Police Quarterly 9: 291-302.
Mason, M. (2004) Referential Choices and the Need for Repairs in Covertly Taped Conversations. Journal of Pragmatics 36: 1139-56.
Legal Reports and Expert Witness Testimony
Testified and provided expert opinions/reports in multiple criminal cases.
Membership (Organizations)
Society for the Study of Translation and Interpretation (SSTI)
National Association of Judiciary Interpreters & Translators (NAJIT), Board Member
Editorial Board Member--Translation and Interpreting Studies: The Journal of the American Translation and Interpreting Studies Association