Dr. Jose Ignacio Barrio Olano: Professor, Spanish
Office
Keezell 427
Office Hours:
W & Th 4-6pm on Zoom and by appointment.
Research Interests
Spanish Golden Age Literature, Spanish Semantics
Recent Publications
"La Celestina y el Lazarillo en El manuscrito de piedra y El manuscrito de nieve", de Luis García Jambrina. Revista De Humanidades, 28, 2016, pp. 11-22
"En torno a Abén Humeya: Aproximaciones literarias/Literary approaches to Aben Humeya". Revista De Humanidades, 23, 2014
"La diosa Diana como fuerza deletérea en Lope, Calderón y Moreto", Theatralia: Revista Poética de Teatro, 15 (2013), pp. 49-60.
"Notas para la metáfora arbitrista como representación de la locura en el Quijote", Anuario de Estudios Cervantinos 8 (2012) pp. 83-95.
"El color verde como factor de creación semántica en español diacrónico", Rumbos del hispanismo en el umbral del Cincuentenario de la AIH, Rome: Bagatto, 2012, pp. 178-182
Foreign Languages, Literatures, and Cultures
Keezell Hall
MSC 1802
921 Madison Drive
Room 301
Harrisonburg, Virginia 22807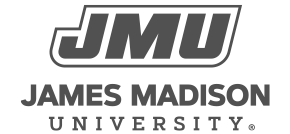 800 South Main Street
Harrisonburg, VA 22807
Contact Us