Laurie Kutchins: Professor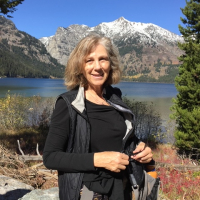 Office: Keezell 409

Education:
MFA, University of Massachusetts, Amherst
Mirrilese Fellowship in Creative Writing, Stanford University M.A. Program in English
B.A., Carleton College
Publications and Works in Progress:
Laurie Kutchins' book of poems, Slope of the Child Everlasting, was published by BOA Editions in May 2007.  She has published two previous books of poems: Between Towns, recipient of the Texas Tech University Press First Book Award, and The Night Path, recipient of the inaugural Isabella Gardner Poetry Award from BOA Editions, Ltd. in 1997, and a Pulitzer Prize nomination.
Her poems and nonfiction lyric essays have appeared widely in journals, including The New Yorker; The Georgia Review; The Kenyon Review; Ploughshares; Poetry; Orion; The Southern Review; LIT; Intima; Journal of Mythic Arts; Southerly; West Branch; Drunken Boat; Connotation, etc.  Her poems and essays have also been anthologized in A Place on Earth: an Anthology of Nature Writing from Australia and North America (University of Nebraska Press); Sweeping Beauty: Contemporary Women Poets on Housework (University of Iowa Press); Birth: a Literary Guide (Iowa);Leaning into the Wind: Women Write from the Heart of the West; Woven on the Wind: Women Write about Friendship in the Sagebrush West (Houghton Mifflin); Let There Be Night: Testimonies on Behalf of the Night (University of Nevada, Reno); To Eat With Grace: Writings from Orion, and in an Australian anthology on the poet, Judith Wright. 
Her nonfiction book, Let the Dark River Pass, is currently represented by a literary agency & seeking a publisher. Her 4th book of poems, Odes & Infusions, is also circulating. Kutchins is currently drafting another nonfiction book on Memory, Motherhood, and Ancestral Healing.
Artist Residencies & Awards:
Kutchins has held artist residencies at The McDowell Colony, the Virginia Center for the Creative Arts (VCCA), and the Ucross Foundation. She's received numerous awards from the Virginia and Pennsylvania State Arts Councils; Research, Teaching and Educational Leave Awards from JMU. She held the inaugural Roop Distinguished Professorship in the English Department at JMU from 2008-2001.  In 2019 Kutchins' essay, "The Ward is the World" received Honorable Mention in the Annual Kalanithi Award at Stanford University. 
Teaching Interests:
Kutchins regularly teaches as a faculty member at the Jackson Hole Writers Conference and for many years was a faculty poet at the Taos Summer Writers Conference. At JMU Kutchins teaches workshops on poetry writing, the environmental imagination, poetic craft and creativity, and special topics courses in the Creative Writing Minor. Her teaching style is consistently student-centered and inclusive; she empowers students to empower their own voices through the creative process, and through both written and spoken word.
She is a co-founder of the faculty creative arts series, Works in Progress at JMU. She has been active in the Center for Global Studies summer Study Abroad programs in both Ireland and Italy, and slated to be the Faculty member in Residence in Florence, Italy spring semester 2022.