Katey Castellano: Professor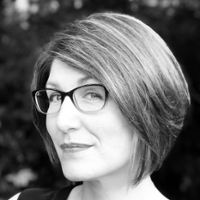 Office: Keezell 415
Office hours:
Virtual Office Hours by appointment
Email: castelkm@jmu.edu
Professor of English
Coordinator, Environmental Humanities Minor 
Specialization:
Romantic literature, environmental humanities, and animal studies

Education:
Ph.D., English, Duke University, 2006. 
M.A., English, Bucknell University, 2001. 
B.A., summa cum laude, English, Lebanon Valley College, 1999.

Publications: 
Monograph 
The Ecology of British Romantic Conservatism, 1790-1837 in the Palgrave Series on the Enlightenment, Romanticism, and Cultures of Print, edited by Anne Mellor and Clifford Siskin. (Basingstoke, UK: Palgrave Macmillan), 2013.   
Peer-Reviewed Essays 
"Provision Grounds Against the Plantation: Robert Wedderburn's The Axe Laid to the Root (1817)." Small Axe: A Caribbean Journal of Criticism (forthcoming 2021). 
"Multispecies Work in John Clare's 'Birds Nesting' Poems" in Palgrave Advances in John Clare Studies, edited by Simon Kövesi and Erin Lafford. Basingstoke, UK: Palgrave Macmillan (2020).
"William Cobbett, 'Resurrection Man!': the Peterloo Massacre and the Bones of Tom Paine," in Commemorating Peterloo: Violence, Resilience and Claim-making during the Romantic Era, edited by Michael Demson and Regina Hewitt. Edinburgh: Edinburgh UP, 2019, 183-204.  
"Anthropomorphism in the Anthropocene: Reassembling Wildlife Management Data in Bear 71." Environmental Humanities.10.1 (May 2018): 171-186. 
"Moles, Molehills, and Common Right in John Clare's Poetry." Studies in Romanticism. 56.2 (Summer 2017): 157-176. 
"Cobbett's Commons: Monastic Economies in History of the Protestant Reformation." European Romantic Review 26.5 (October 2015): 575-590.  
"Romantic Conservatism in Burke, Wordsworth, and Wendell Berry." SubStance #125, 40.2 (2011): 73-91. 
"Why linger at the yawning tomb so long?": The Ethics of Negative Capability in Keats's Isabella and Hyperion." Partial Answers: Journal of Literature and the History of Ideas. 8.1 (2010): 23-38. 
"Feminism to Ecofeminism: The Legacy of Gilbert and Gubar's Readings of Mary Shelley's Frankenstein and The Last Man."  The Madwoman in the Attic After Thirty Years, edited by Annette Federico. Columbia, MO: University of Missouri Press, 2009, 76-94.  
"Burke's 'Revolutionary Book': Conservative Politics and Revolutionary Aesthetics in the Reflections." Romanticism on the Net. 45 (February 2007) www.erudit.org/en/journals/ron/2007-n45-ron1728/015818ar/.  
"'The road of excess leads to the palace of wisdom': Alternative Economies of Excess in Blake's Continental Prophecies." Papers on Language and Literature. 42.1 (Spring 2006): 3-24. 


Book Reviews 
Ron Broglio's Beasts of Burden: Biopolitics, Labor, and Animal Life in British Romanticism (SUNY Press, 2017) in Wordsworth Circle (January 2019).  
New Essays on John Clare edited by Simon Kovesi and Scott McEathron (Cambridge University Press, 2015) in Romanticism 24.1 (Winter 2018). 
Tobias Menely's The Animal Claim: Sensibility and the Creaturely Voice (University of Chicago Press, 2015) in Configurations 24.4 (October 2016).