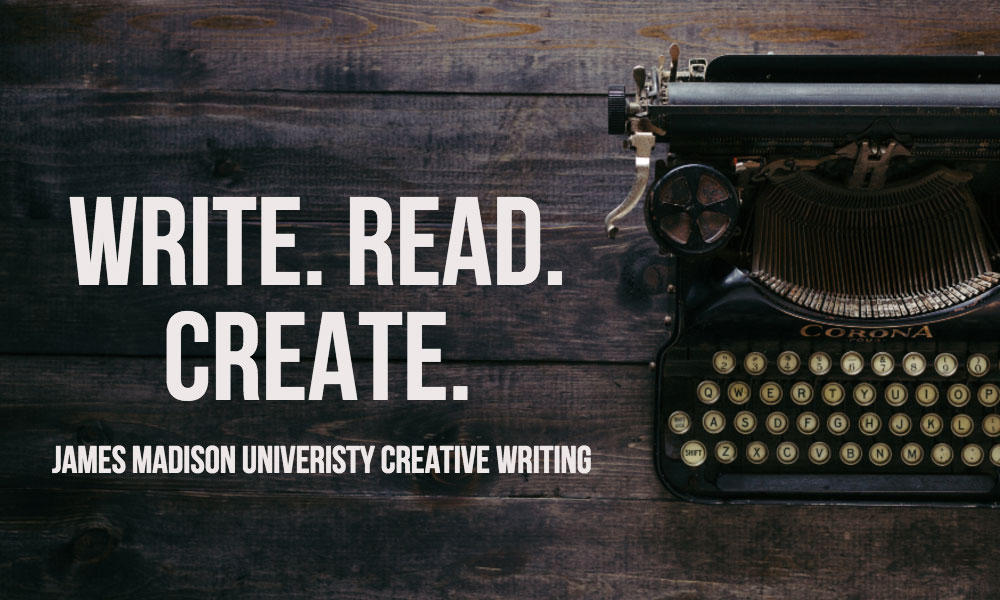 Creative Writing Minor Interns
Hello, my name is Emily Conroy and I am a sophomore at JMU from coastal Maine. I recently applied to the School of Media, Arts & Design where I hope to study Creative Advertising. I minor in creative writing because writing, for me, is self-expressive and therapeutic. I am passionate about environmental sustainability, which is why I'm apart of Give Volunteers here at JMU. In my free time, I enjoy taking my camera out for adventures, skateboarding with friends, cracking jokes, painting, and of course, writing. 
Emily Conroy
Meet Our Coordinator
Erica Cavanagh is an Associate Professor of English. She teaches creative nonfiction, food studies, and African American Literature. She is working on two books: a memoir about the years she lived in Benin as a Peace Corps volunteer and a book-length letter to her daughter about family, country, and the power of secrets. Her writing has appeared in The Missouri Review, North American Review, The Iowa Review, Bellevue Literary Review, Gastronomica, Off Assignment, The Journal, and elsewhere. Originally from Rochester, NY, Erica grew up steeped in her city's abolition and suffrage histories. She graduated from JMU with degrees in English and Art History and earned Master's degrees from The University of Chicago Humanities Program and the University of Iowa Nonfiction Writing Program.