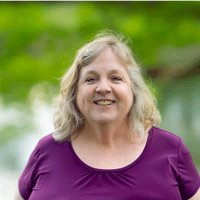 Dr. Leigh Nelson earned her Ph.D. in Communication Studies from Purdue University, her M.A. in Communication Studies from Washington State University, and her B.S. in Business – Marketing from Washington State University and is a professor of Communication Studies at James Madison University. She has been at JMU since 2001.  
 Her research is focused mainly on the intersection between family communication and areas such as media effects, interpersonal communication, computer-mediated communication, time, and alcohol use. She also regularly publishes ideas on improving communication pedagogy. Her research can be seen in the Journal of Family Communication, Communication Research Reports, The Journal for Advancement of Marketing Education, The Journal of Social Media in Society, Communication Teacher, Journal of Communication in Healthcare, Journal of Broadcasting & Electronic Media, Communication Monographs as well as others. 
 She has taught a wide variety of classes since coming to JMU which include: multiple interpersonal communication classes, research methods classes, presentational speaking classes and business and professional communication.