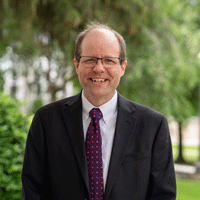 Paul Mabrey is an Assistant Professor in the School of Communication Studies and the Communication Center Coordinator in the Learning Centers. He brings a passion for communication, collaboration, and advocacy through his work in the classroom, Communication Center, and service across JMU. Paul loves working with students on research projects, advocacy campaigns, and as peer leaders.
Paul has taught in general education, undergraduate and graduate core classes, and in advocacy studies. His research interests include student learning and governance through rhetoric, argument, assessment, & policy.
To know more about Paul and his interests, reach out via email, check out his site, or follow on Twitter.